Dining in Melbourne is defined by the pursuit of creativity, quality and innovation. Diners are spoilt for choice as celebrated restaurateurs and chefs continue to push gastronomic boundaries from brunch and late night, to cheap eats and fine dining. The locals' never-ending appetite for new culinary creations is rewarded with modern menus created by an ever-increasing number of innovative chefs who choose to call Melbourne home.
Some new kids on the block: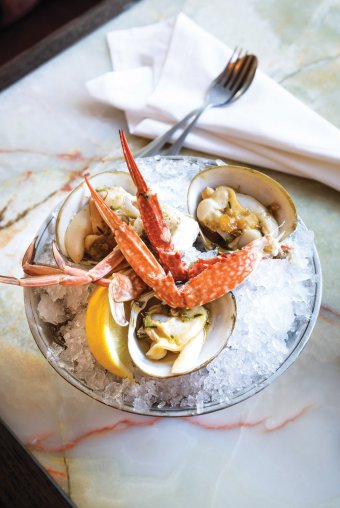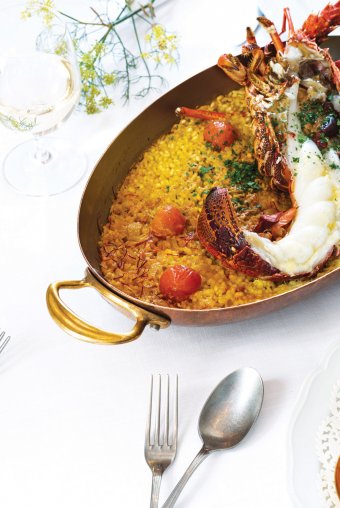 Gimlet at Cavendish House
Gimlet at Cavendish House brings classic European charisma to the heart of Melbourne.It's a new cocktail bar and dining room, housed in a landmark 1920's building on leafy Russell Street. Step into a world of nostalgic Chicago-style glamour, lavishly re-imagined as Andrew McConnell's latest hospitality venture.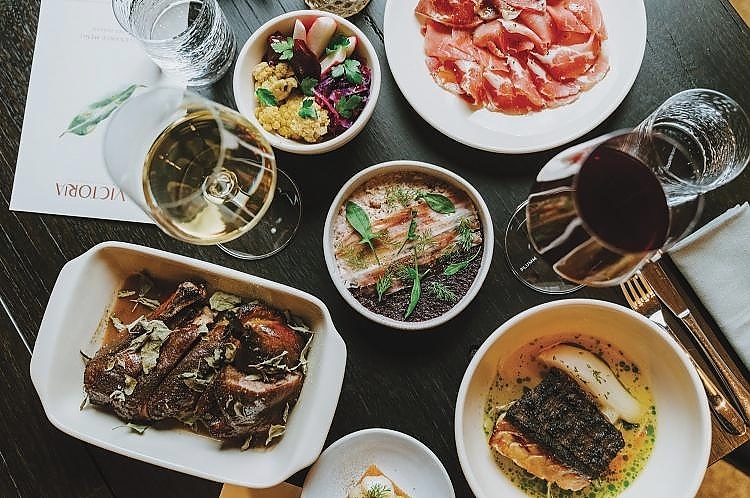 Victoria by Farmers' Daughters
Victoria by Farmer's Daughters is the newest of Chef Alejandro Saravia's venues, located at Federation Square with views over the Yarra River to the rowing sheds. Working collaboratively with Victorian farmers and producers, Victoria by Farmer's Daughters provides a true farm-to-table experience, taking you on a seasonal journey from the city to the rolling hills, mountains, rivers, and beaches of the regions of our beautiful state.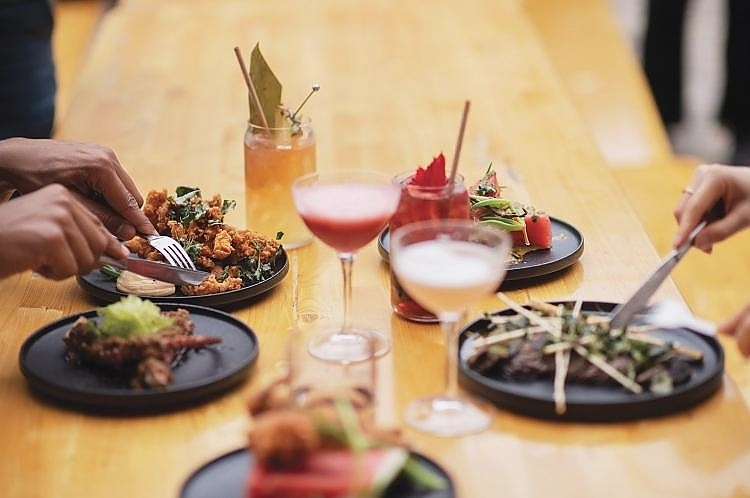 Big Esso by Mabu Mabu
Located in the heart of Fed Square, Big Esso is a celebration of contemporary Indigenous culture run by Torres Strait Islander, Chef Nornie Bero. The seasonal menu incorporates incredible native flavours and is designed to be shared. The space is bright and full of colours, including major artworks by Aboriginal and Torres Strait Islander artists.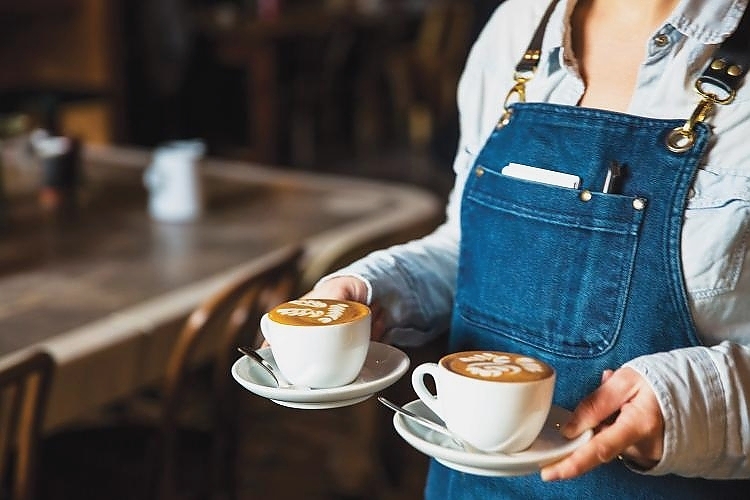 Dine & Drink Cafes
Melbourne is the coffee capital of Australia. In the Central Business District (CBD), the cobblestoned laneways are filled with the aroma of espresso, wafting from the many cafes, as they serve a busy hubbub of loyal customers. Further afield, Carlton, Richmond, Fitzroy, Prahran, South Melbourne and St Kilda, also offer great cafe strips, with a distinct neighbourhood feel.
Some new and some longtime favourites:
Pellegrini's Espresso Bar
A Melbourne institution, Pellegrini's has been serving its faithful customers great coffee and authentic Italian food for generations. Drink to its history and the camaraderie among the throng of friends and strangers lined along the bar knocking back espressos.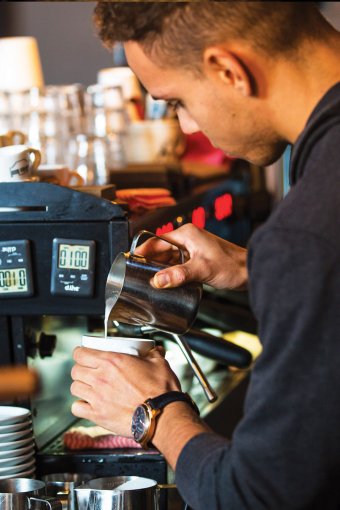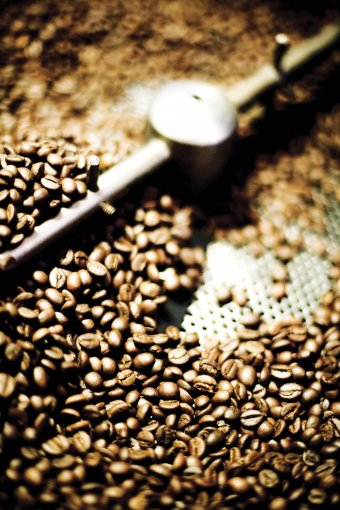 St Ali
Artisanal coffee and inventive brunches in a trendy warehouse space with edgy distressed decor. Where the objective is simply "specialty coffee". Every sip is different with the notes changing and as you get to the bottom of the cup.
Industry Beans
Located in Fitzroy, this woos with a sleek white, warehouse aesthetic, an onsite roastery, a cafe and a coffee bar. Brunch is still on the menu, which has expanded to an all-day affair, along with the exceptional coffee you've come to expect. Watch the expert roasters at work, choose your caffeine brewed whichever way, and pick up some beans for home.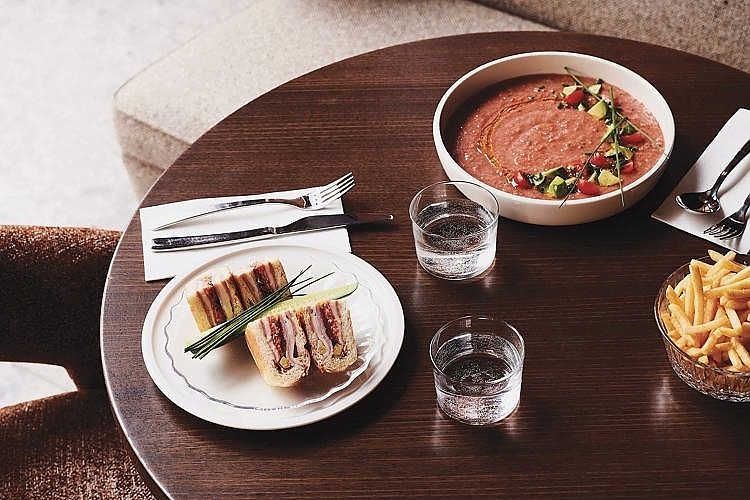 Dame Melbourne
Inspired by the striking architecture of Melbourne's Collins Place, the narrative of Dame is centred around a fictitious 80s muse, a powerful well-connected woman and offering a fitting all-day dining menu.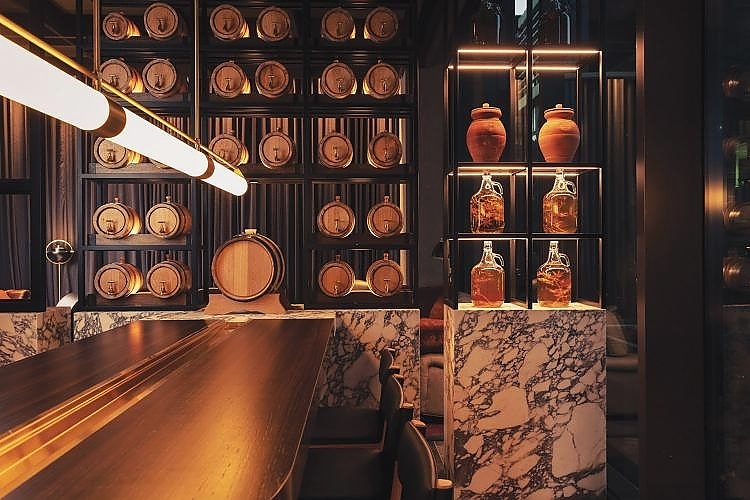 Raising the Hotel Bar
They've always been enigmatic. People meet in them, sometimes only for the time it takes to finish a drink. But Melbourne's new breed of hotel bars offers something more, creating destinations you'll want to visit even if you're not staying the night.
At Next Hotel, discover classy La Madonna (nexthotelmelbourne.com). Cocktails aged in barrels are the forte here. Order a Last Word-Chartreuse, Luxardo Maraschino, gin and fresh lime matured in ex-Chartreuse barrels for 24 weeks-to discover something special. Langlands Restaurant and Bar at Hyatt Centric (hyatt.com), and its Raising the Hotel Bar took one aspect of the city and reinterpreted it on its drink list. A selection of bottled cocktails for two takes Melbourne's favourite obsession-coffee-and gives it an extra kick. Of course, there's an Espresso Martini, but the Blanco Melburnian (Stache Coffee Liqueur, amaretto, espresso and oat milk) is delicious.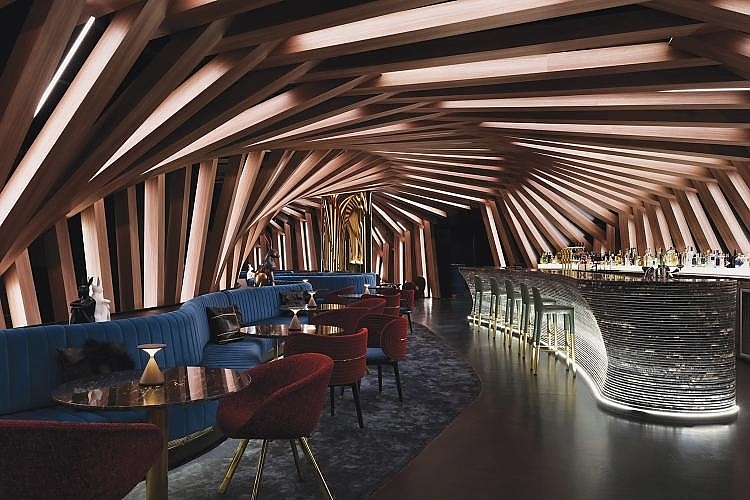 There are more coffee cocktails at Curious (curiousmelbourne.com), the ultra glamorous bar at W Melbourne. In a nod to its former life as the site of the Cobb & Co stables, voco Melbourne Central (ihg.com) has opened Blacksmith Bar. It's an intimate spot, where you can check out the views while sipping on the signature Flamingo Sour. There's more history on offer at Hilton Melbourne Little Queen Street (hilton.com), set in a building constructed in the 1930s. Its Douglas Club is moody, opulent and serves drinks like the Lamington (rum, berries, sweet vermouth, cacao butter and coconut).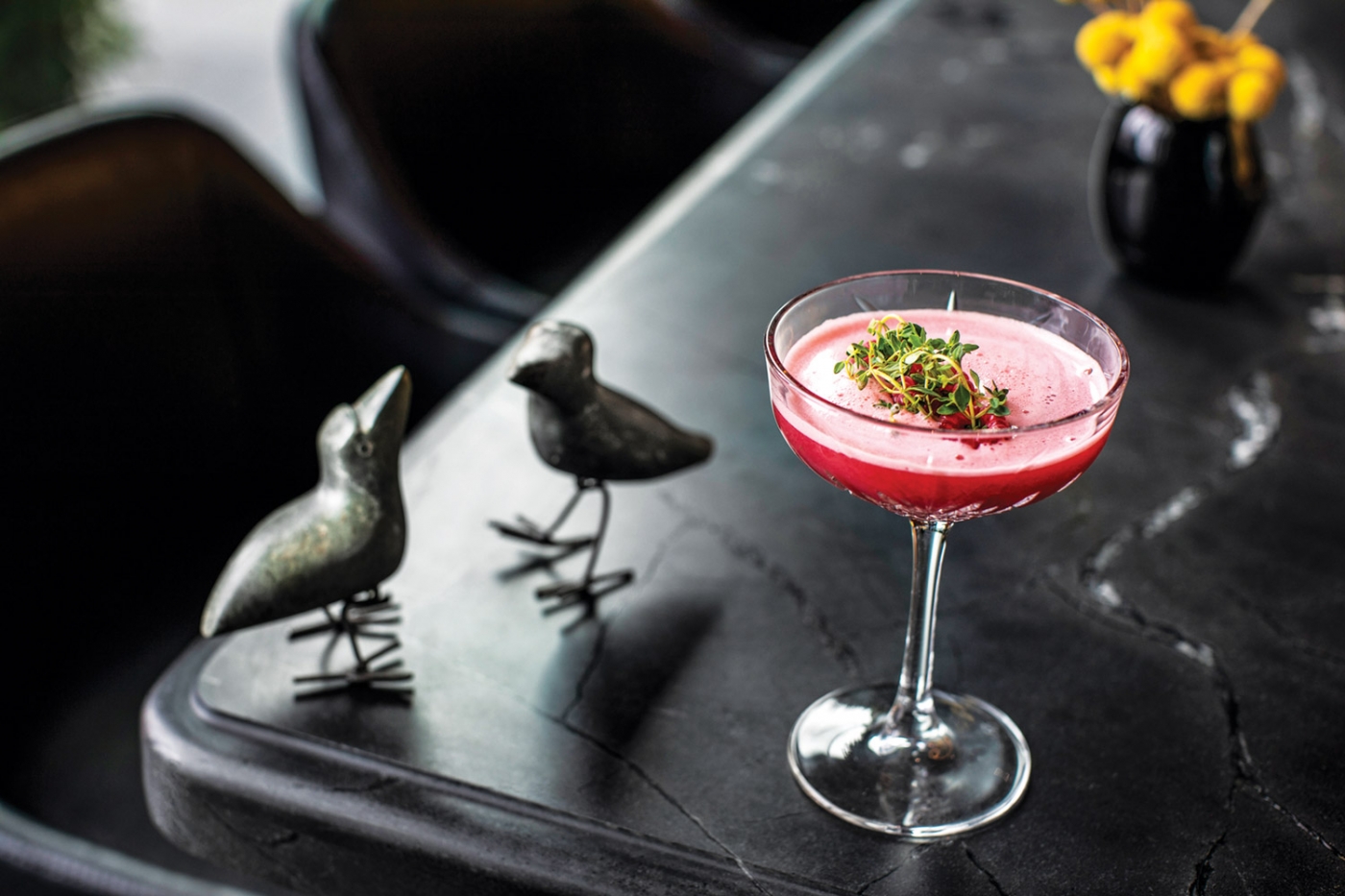 {story_images_zip}