EVA Air launched Milan flights on October 25, 2022 and Munich on November 3, 2022. This marks EVA's first route expansion in the European market in 25 years. EVA currently flies nonstop to Taipei from Paris and Vienna and operates direct flights from London and Amsterdam with one stop in Bangkok. Just a quick transit via Taipei, passengers from Malaysia are able to roam around these romantic European gateways in picturesque.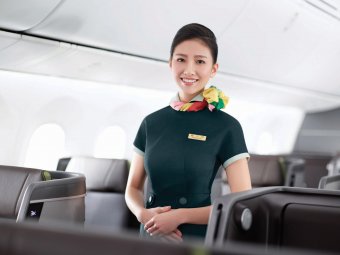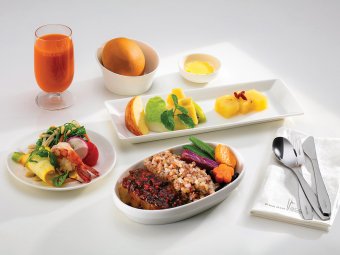 Together with celebrity master chefs, EVA Air is offering creative new meal choices - Exclusive Gourmet Meal, especially for Premium Economy and Economy Class passengers on flights from Taipei to the United States, Canada, Australia and nonstop to Europe. Ticketed passengers can purchase these limited availability dining selections by logging into Manage Your Trip on the official EVA Air website or EVA Mobile App from 21 days until 24 hours before their scheduled departures.
From October 1 through December 31, 2022, these special meals were created exclusively by internationally known Master Chef Huang Ching Biao, recognized for his popular Chinese style "Tan House Banquet," and Evergreen Sky Catering's own professional chefs led by Chef Joe Huang who originated a healthy, Western-style plant-based meal with a tasty meat or protein substitute. Main ingredients used in the plant-based selection are locally sourced in Taiwan, helping EVA further reduce carbon emissions.

Master Chef Huang Ching Biao created a multi-course meal selection featuring his signature steamed halibut with chopped chili paste paired with his seasoned shrimp and lime vinaigrette, chayote vines salad with pine nuts and water chestnut cake with osmanthus for dessert, all served in traditional Tan-banquet style. Evergreen Sky Catering Celebrity Chef Joe Huang worked magic to design a satisfying, meatless main course of artichoke with plant-based lasagna preceded by an appetizer of layered plant-based crepes filled with chopped truffles and accompanied by an apricot tart with oriental beauty tea jelly for dessert.
Both special meals are presented on tableware from Singapore luxury brand Luzerne, elegantly plated and accompanied by appetizers, breads and desserts. Availability is limited to eight special meals in Premium Economy and 12 in Economy Class.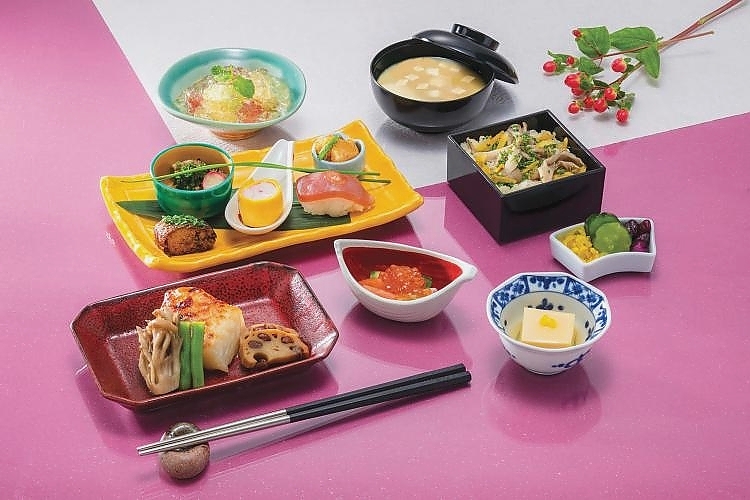 EVA Air is collaborating with two Michelin starred chefs to create new culinary experiences for commemorating the start of two new routes. Three-star Michelin chef Motokazu Nakamura from Kyoto is renowned for maximizing the natural flavours of ingredients. Tapping on his eight years of experience with EVA Air, he has designed an autumnal set menu for the Taipei-Munich route. Royal Laurel Class passengers will get to savour Chilean sea bass with miso pickled red beans and lotus roots. Meanwhile, premium economy and economy class passengers get to enjoy beef sukiyaki and kabayaki pork belly during their journey with EVA Air.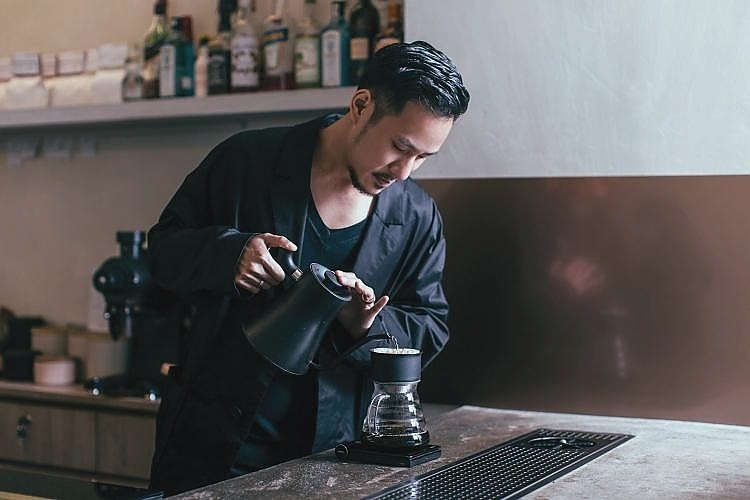 This time, EVA Air has invited the World Brewers Cup (WBrC) 2017 champion Chad Wang to create a signature brew. This VWI single-origin coffee has notes of walnut, olive, and liquorice, and is served to Royal Laurel Class passengers. Passengers can also wash down their delicious meals with two classic German cocktails inspired by the city of Munich. The Cola Munich Helles and Radler are sweet-and-sour sparkling drinks with low alcohol content. Passengers from all cabin classes can opt for Buckskin Munich Helles by King Car which was named the Best European-style Lager in 2019 by Australian International Beer Awards (AIBA).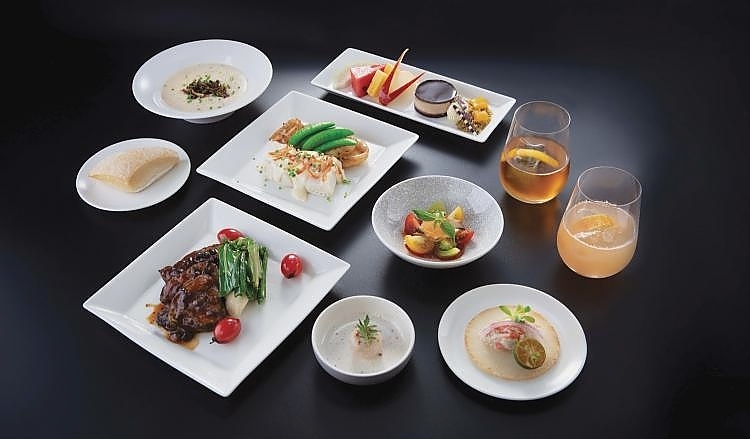 Co-creating the menu is Michelin-star chef Paul Lee who is known for his culinary nous in using seasonal ingredients. His menu features two main courses "Braised Veal Cheek Fermented Black Beans Potato Puree Nest Fern" and "Grouper Iberico Ham Snap Peas Lyonnaise Potatoes" so travellers can get a head start on their Italian gastronomic journey. Passengers on the Taipei-Milan route in the Premium Economy and Economy Class get to tuck into stewed Italian-style braised beef cheek in fermented black beans sauce served with mashed potatoes that can be paired with Italian wines.
EVA Air is making available a delectable selection of Italian reds that are made with 100% Primitivo grapes for Royal Laurel Class passengers on the Taipei-Milan route. The wines boast a deep red-ruby colour with intense notes of cherries, berries, and hints of lavender. Alternatively, passengers can immerse themselves in the romance of Italy with the Stroll in Milan cocktail that is heady with the aroma of brandy, refreshing with the fragrance of lemon, and indulgent with the sweetness of cranberry. For non-alcohol selections, EVA Air has brought in the first Taiwanese champion of the World Barista Championships (WBC) Berg Wu to create a signature dark-roast brew containing nutty notes of caramel and chocolate.
For more information, please visit: www.evaair.com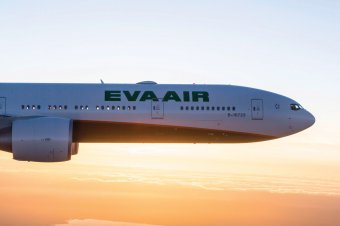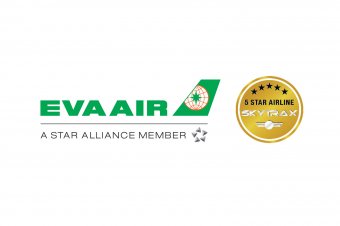 {story_images_zip}