Mürren is one of the most beautiful villages in Switzerland and often overlooked by those traveling in the Oberland region.
Sits at the mouth of the Lauterbrunnen Valley, sandwiched between green rolling hills and three towering mountains, the dazzling car-free village totally represent the beauty and charm of Switzerland in every single corner.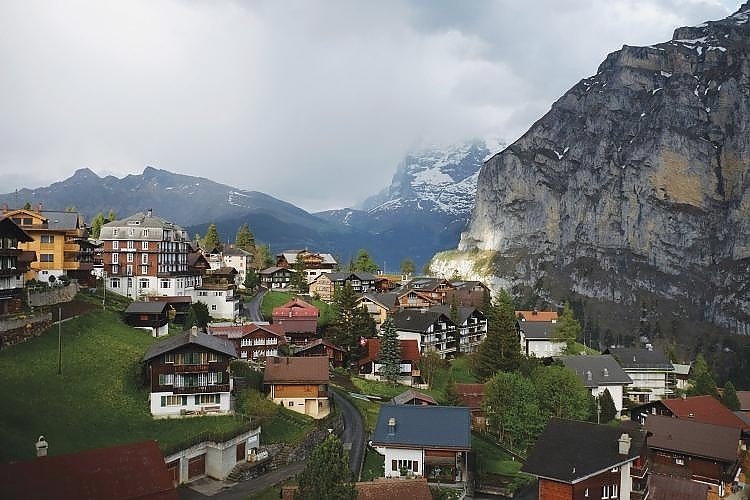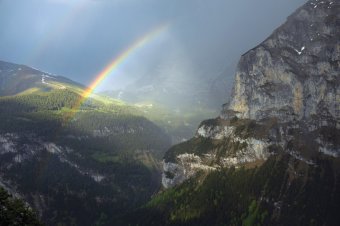 Exploring Mürren
The way to Mürren is an enjoyable scenic route, which indeed well worth the trek. The trains or cable cars from Lauterbrunnen and Stechelberg stations can easily access Mürren.
Though Mürren is quite small, it offers quite a lot of activities in and around Mürren.
Mürren is very popular for winter sports in the snowy season, as well as for hiking and climbing in summer. Actually, you can do some hikes even in the winter.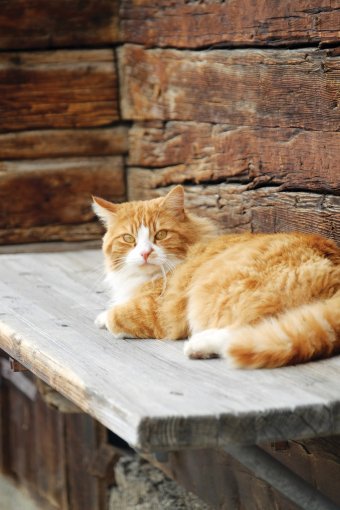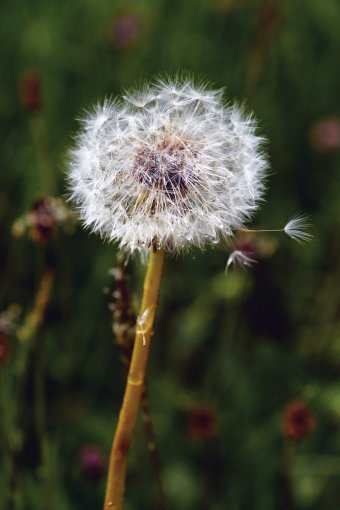 Take it Easy
But Mürren is also about relaxing and just taking it easy, enjoying wonderful views while having good food.
The first thing to do in Mürren is simply to soak in the gorgeous scenery and the traditional town. Stroll along the main street Im Ussren Dorf until the Mürren Viewpoint, then have lunch or coffee at one of the many cafes and restaurants. There are two churches, both small and picturesque.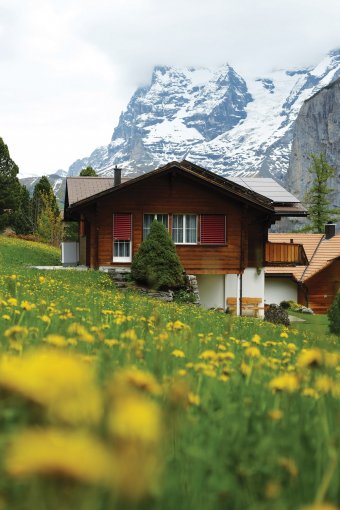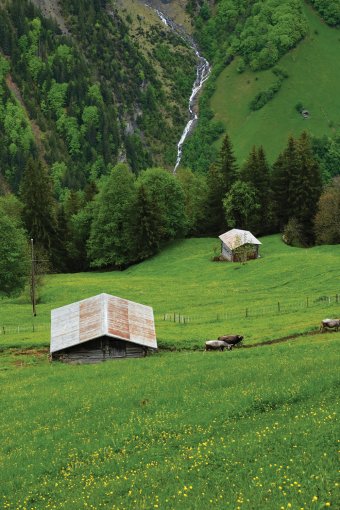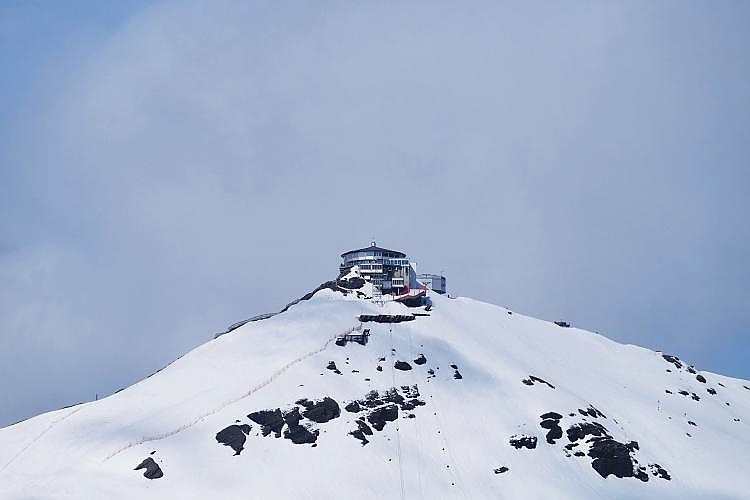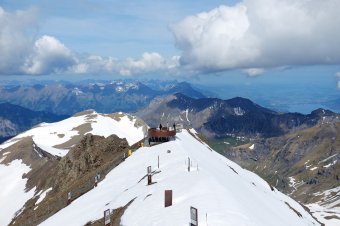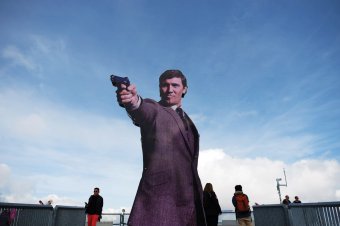 Top of Schilthorn
Later, rise by the cable car to the top of Schilthorn to enjoy the calmness coupled with incredible panoramic views.
If you are a real fan of James Bond, then it will be a great experience to follow Bond's footsteps by visiting "Bond World 007" and the filming location. The interactive Bond World 007 exhibition here at Schilthorn, where several scenes from On Her Majesty's Secret Service were shot, gives you the chance to pose for photos secret-agent style and relive movie moments in a helicopter and bobsled.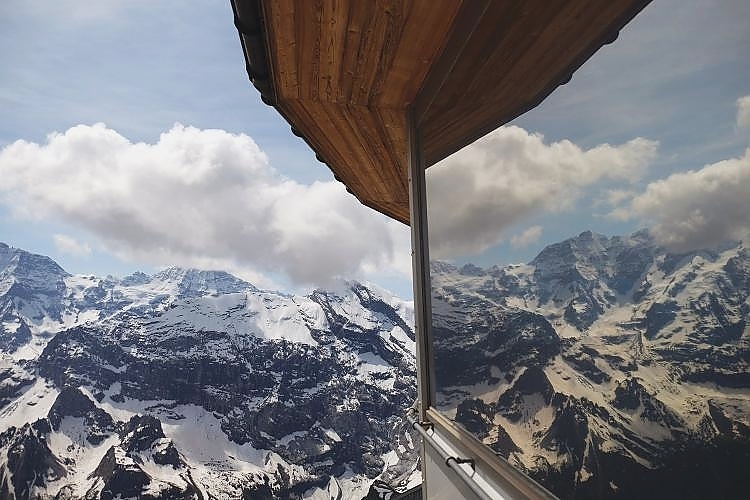 Gastronomy
Piz Gloria
https://schilthorn.ch
Admire the panoramic views from the epic Alpine summit of Schilthorn, where the world's first-ever rotating 360° restaurant Piz Gloria is located. Here you will relax and feel yourself in the open air surrounded by the magical sights of Eiger, Monch and Jungfrau trio.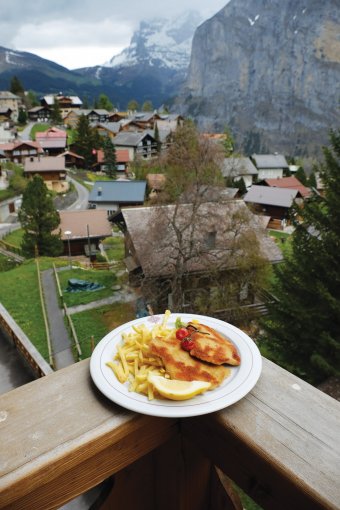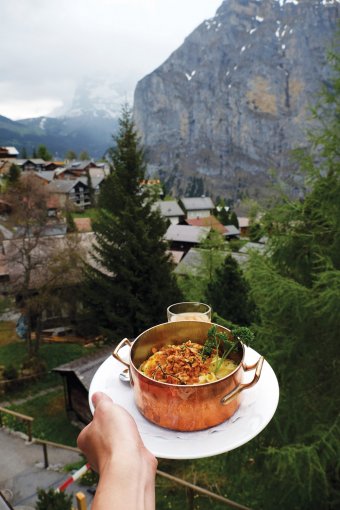 Accommodation
Hotel Alpenruh
www.alpenruh-muerren.ch
Hotel Alpenruh offers 26 cozy rooms, 21 of which have a balcony and spectacular views of the famous three Eiger, Mönch and Jungfrau peaks. The beautiful panorama restaurant invites you to taste excellent Swiss cuisine while enjoying magnificent mountain views.
{story_images_zip}