As the first-ever Anantara Resort & Spa venture in Malaysia, Anantara Desaru Coast Resort & Villas which opened in December 2019 is a new high-end resort located along a pristine 17-kilometre beachfront facing the South China Sea.
The Resort & Spa has several dining places, but among all, Sea.Fire. Salt is definitely one of the significant one. Although the restaurant signature is seafood and grill, its excellent wine list has won them the Wine Spectator's Award of Excellence for the second year in a row.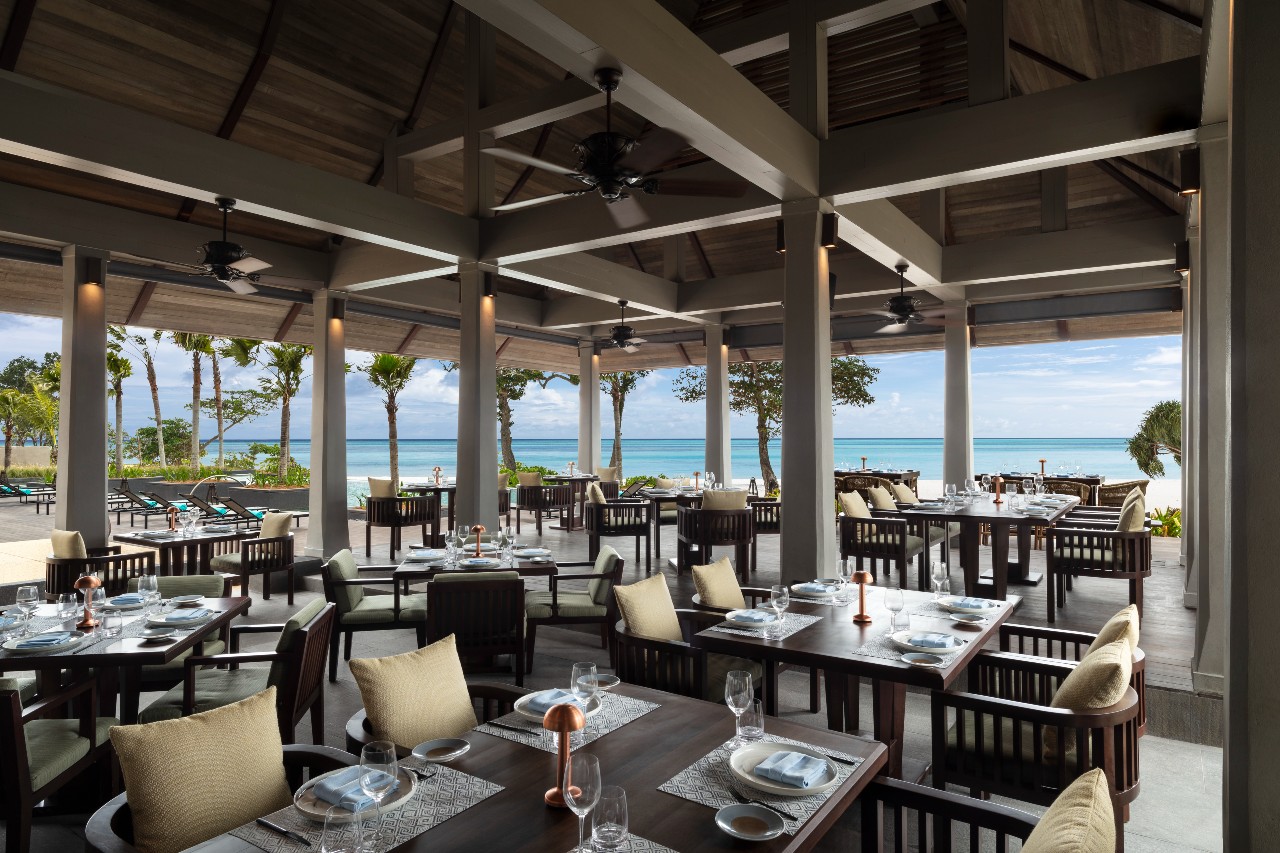 Considered the world's highest honour for a restaurant wine programme, Wine Spectator's Restaurant Awards recognize restaurants whose wine lists offer interesting selections, are appropriate to their cuisine and appeal to a wide range of wine lovers.
To top it off, Anantara Desaru is the only hotel among Anantara Group that won this prestige award. "It's an honour to making the list for two consecutive years, I am proud that our team uncompromising, passionate dedication been recognised by the industry's leading experts," Anantara Desaru Food and Beverage Director, Pang Boon Aik, told IM First Class on the arranged Zoom interview.
"We do not only offer old world wine, our wine selection is from all over the world, such as France, Italy, Chile, New Zealand and even Thailand. Anantara Hotel Group is a Thai based company and we had the privilege to sort out great wines from Thailand. Some of our high quality wines are from Monsoon Valley Vineyard in Hua Hin Hills. As I know, we are the only one that bring in Thai's wine in Malaysia," shared Pang.
The wine selections offer by the restaurant are wide and significant, they are Col Vetoraz SRL Valdobbiadene Prosecco Brut from Italy, Sauvignon Blanc Cellar Selection from New Zealand, Marques de Casa Cabernet Sauvignon from Chile, Maison Saint Aix Rose from France etc.
"Wine is a special kind of beverages, match with different food will bring in different spark interaction. Dry-aged steak goes well with high density wine, while seafood pair well with Loire Valley wine. In addition, we have a Wine Guru to working with the team and share knowledge with guests," Pang added.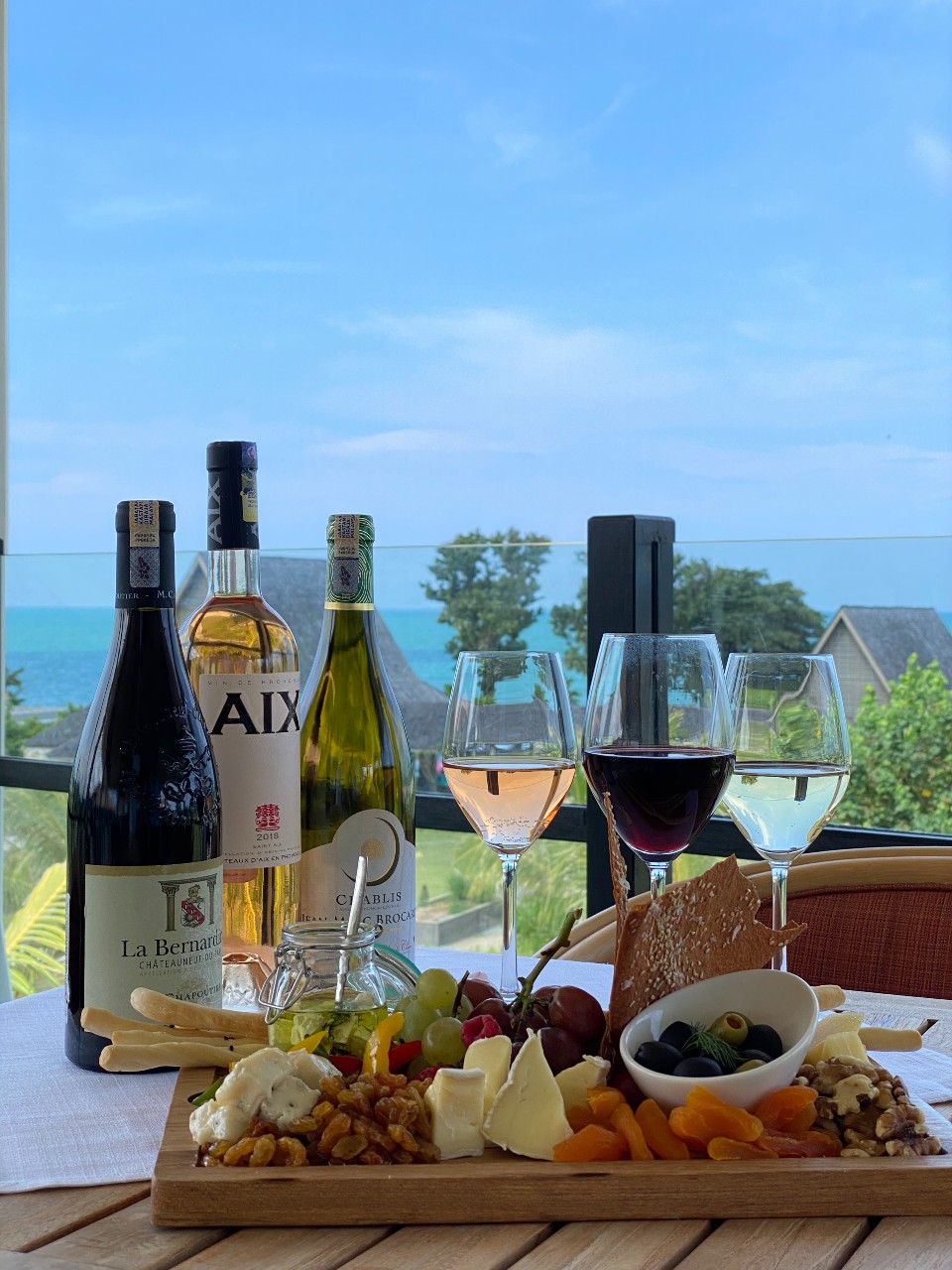 When asked if Anantara Desaru have plans to start a wine delivery service, Pang said, "Wine needs to be stored at optimum temperatures, so this is not an option. We encourage guests come to stay with us and enjoy our meal and wines on our picturesque dining place."
Most recently, Time magazine included Desaru Coast in its 2021 list of World's Greatest Places – the only Malaysian destination to make the prestigious annual list. The once-sleepy coastal destination earned the Time entry as "an ambitious new resort area offering some of Malaysia's most coveted luxury bolt-holes" and was feted for the variety and quality of its amenities.
Desaru Coast's rising international profile and increasing tourism focus have created a vibrant property market for real estate investors and discerning holiday home buyers. Besides its resort and villas, Anantara Desaru Coast Residences, a luxury community of 20 three- and four-bedroom seaside pool villas, gives a select group of owners and residents direct access to the features that make the destination so attractive.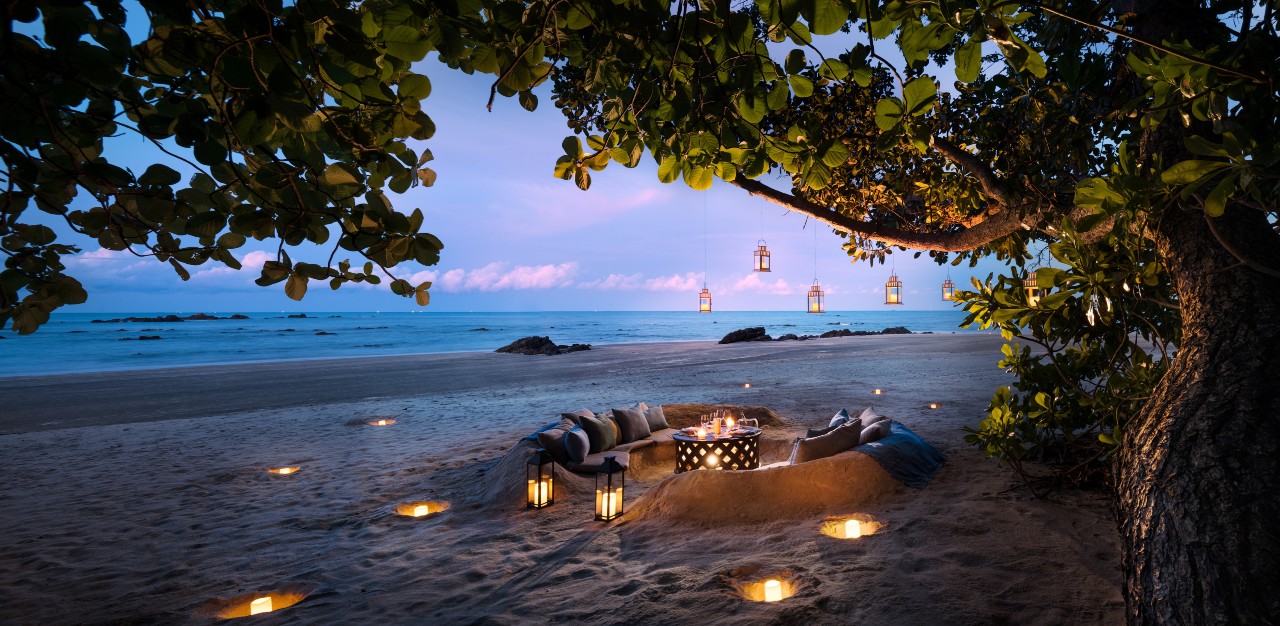 Anantara Desaru Coast Resort & Villas
Add: Persiaran Pantai, Desaru Coast, 81930 Bandar Penawar, Johor
Web: https://www.anantara.com/en/desaru-coast
{story_images_zip}