Private jets traditionally cater very well for the business professional but have little if any onboard amenities or facilities for babies and children. To fill up this need, award winning private jet company, FlyEliteJets has teamed up with award winning interior designer Jenny Allan Design to create the "World's first, flying nursery".
The design concept was born from FlyEliteJets CEO, Christopher Williams-Martin, a dad of 2 boys, to provide a private, safe space for nursing mums to feed their babies and lull their young children to sleep, or play and relax onboard private jets.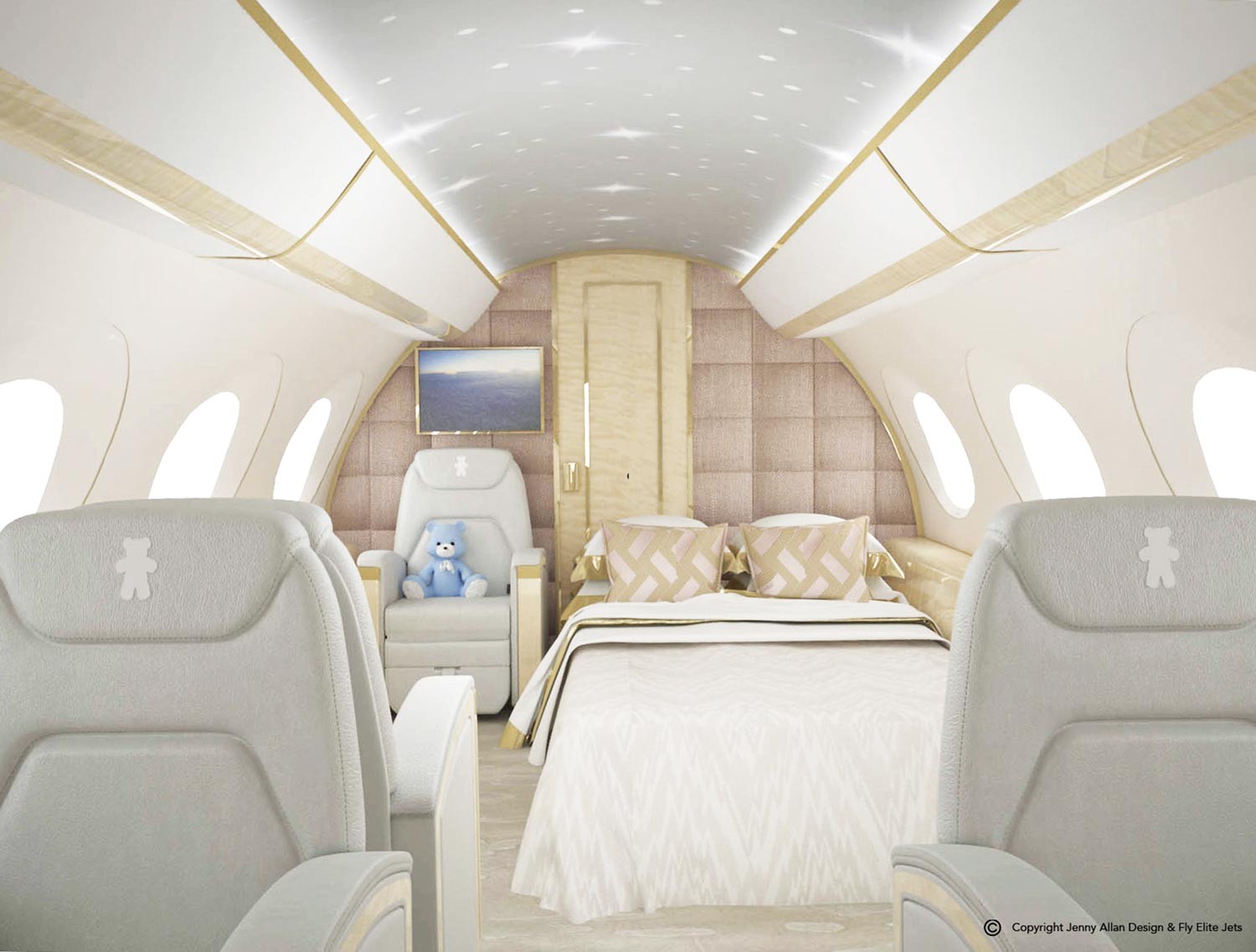 The Flying Nursery is designed to go into the aft cabin of jets, an area that is traditionally underutilised. By creating a dedicated space for mums, dads, nannies and children, this innovative flying nursery design includes a starlit ceiling, embossed teddy motifs on the headrests, a mini rocking horse & wigwam to name just a few details.
Other design details include a sofa that converts into a double bed, games consoles for older children as well as three TVs. The space was very much designed for the whole family to enjoy. Further aesthetic details include fabric padded bulkheads, and sycamore veneer doors with brass inlays.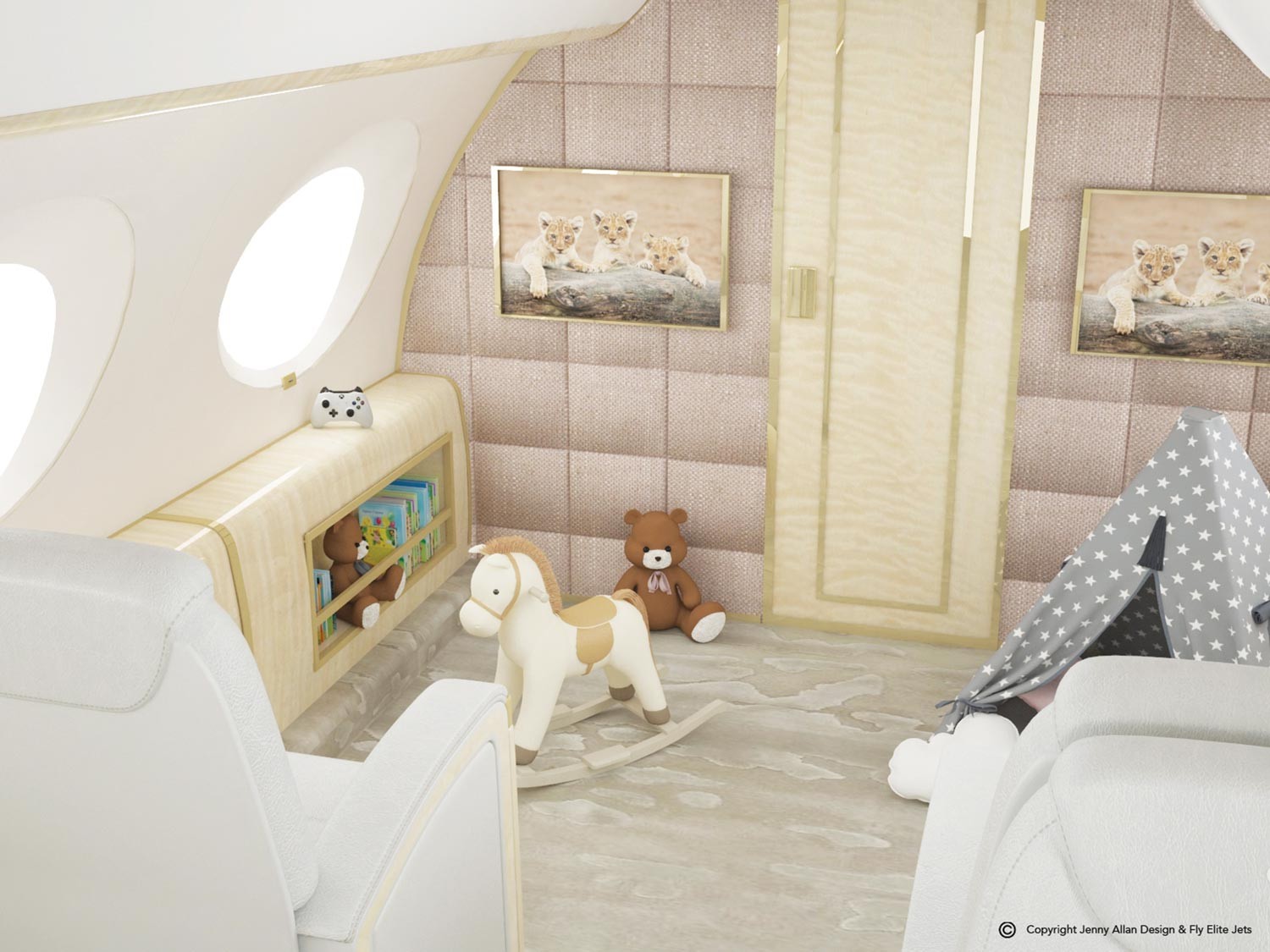 The flying nursery is the height of luxury but for Ultra-high-net-worth (UHNW) clients, any service that will improve their family's experiences is top priority. For more information, please visit https://flyelitejets.com/.
{story_images_zip}