Chillon Castle is one of Europe's most fascinating castles and is the most visited historical monument in Switzerland with more than 400,000 visitors per year. This well-restored citadel is located in an exceptional natural setting, on the shores of Lake Geneva right at the foot of the Alps. Chillon was built on a rock in the 12th century. It is a double-function castle: facing the lake, Chillon is a princely residence, while the façade facing the mountain is a fortress that protects the road.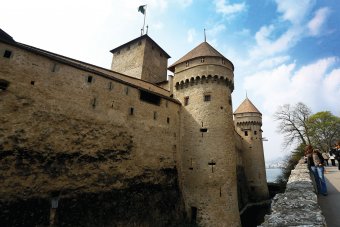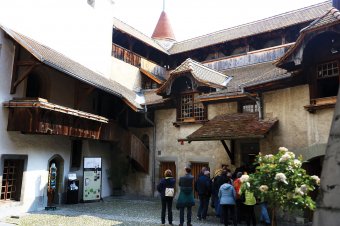 Visitors will discover impressive underground cellars and storerooms, including Bonivard's prison, made famous by Lord Byron in his poem "The Prisoner of Chillon", beautiful courtyards, great halls and rooms with weapons and furniture of the Middle Ages, as well as amazing views from the towers and the top of the keep.
Visitors can choose the option that suits them best: individual or group tours, either unaccompanied, guided or with an audio guide available in eight languages. Visitors can see eight short films on thirteen terminals located throughout the castle for more information about its thousand years of history.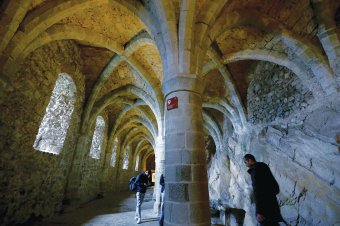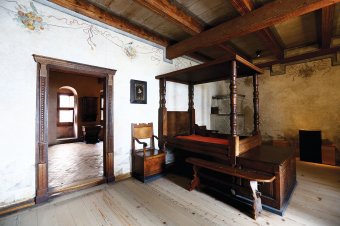 The castle is also available for private functions, such as cocktails and candlelight dinners with medieval-theme entertainment. Chillon produces its own white and red wine at the castle itself, which reflects the values of the foundation that runs the monument: tradition, prestige and quality. As a cultural site, Chillon organises exhibitions, artistic and popular performances, as well as concerts throughout the year.
{story_images_zip}