Flanked by the rainforest from the back and facing the beach, THE KASTURI Resort is the perfect gem for a retreat from city life, located on Chendor beach, Pahang -- a mere three-hour drive from Kuala Lumpur.
The resort lies along the beach with individual chalets, each with a private pool and deck. This is nature at its best: you enter your door through the forest, and then come face-to-face with the beach as you walk across the deck.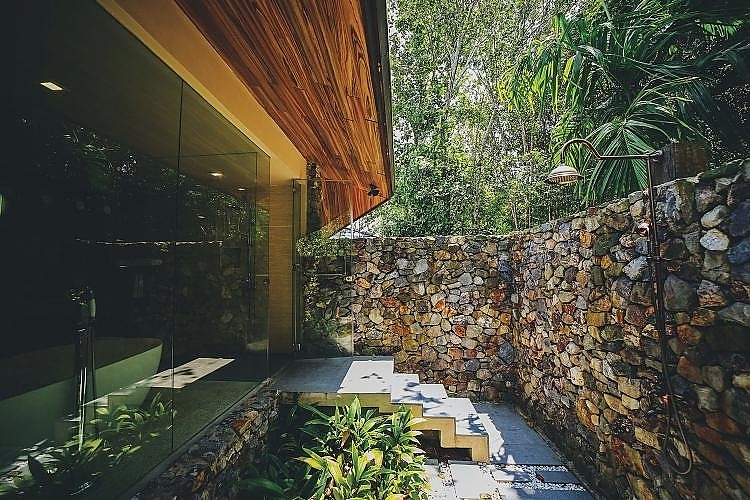 The chalets are reminiscent of traditional Malay architecture, but have a very modern expression of A-frame structures with roofs like folded origami. The main building is the last structure along the elevated forest walkway, and this is where the reception area, main swimming pool, restaurant, bar and lounge, fitness facilities, and meeting spaces are found.
Built on 30 acres of coastal forest with 800 meters of East Coast beach, The Kasturi is a magical place where guests can occasionally see a family of otters basking by the river during low tide; where eagles regularly swoop over the villas, and fireflies twinkle beside the walkways every so often.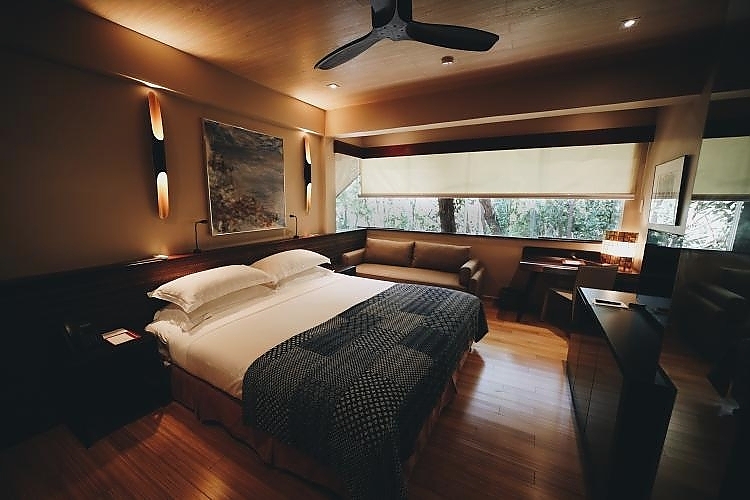 The beach is also famous for fishing stingray and is the landing area for the endangered green turtles that return to lay and bury their eggs. The hotel plays an important environmental conservation role via The Rimbun Dahan Turtle Hatchery. Its efforts include purchasing turtle eggs from the locals and incubating them until they hatch. The baby turtles are then released to the sea within 24 hours of hatching. Guests of The Kasturi Resort are invited to visit the hatchery and participate in the release of hatchlings for a fee of RM20 per person to aid the hatchery's running costs.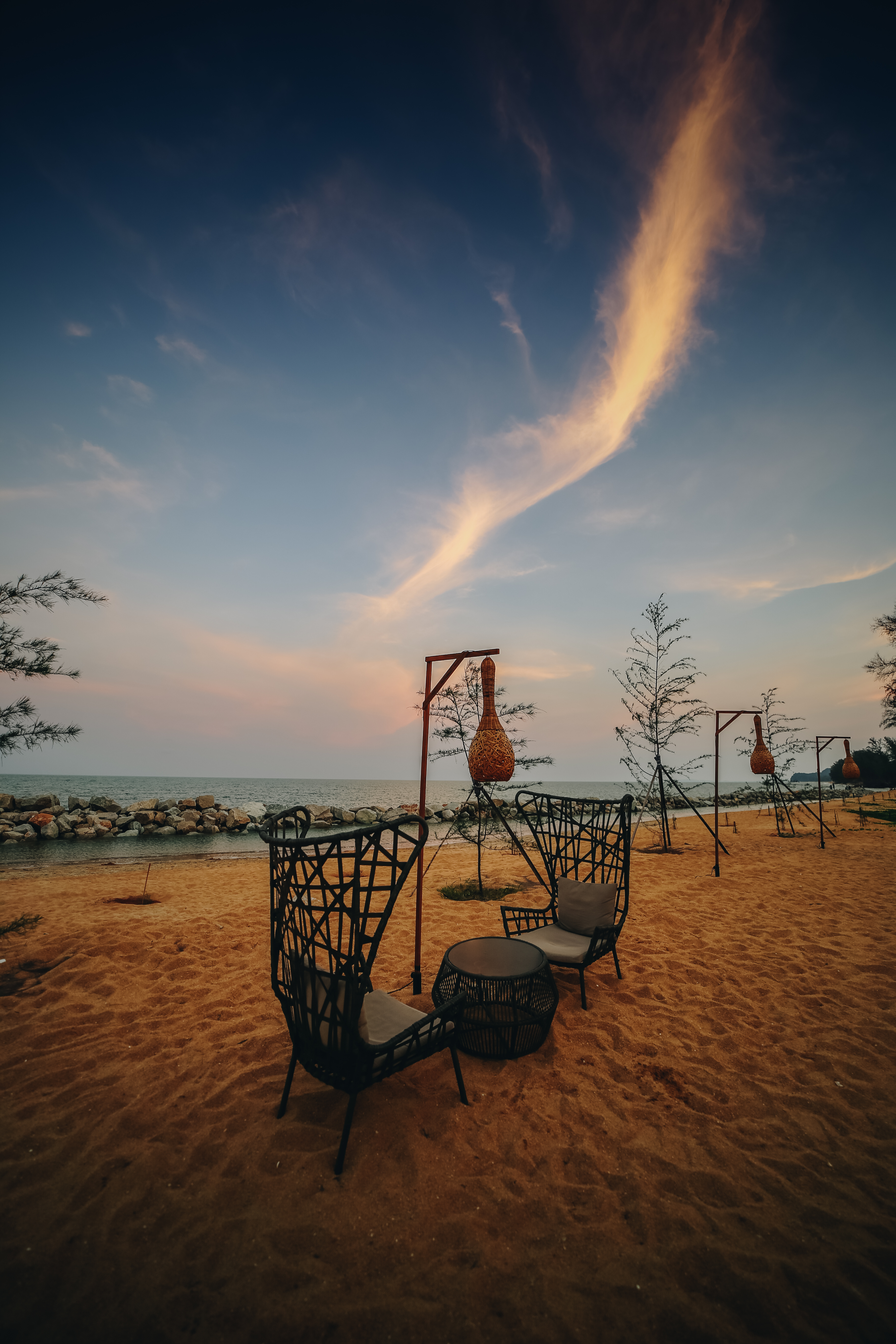 {story_images_zip}