Novaxia has completed the acquisition of 61 rue Buzenval and is beginning construction of a new hotel concept, the first JO&JOE Open House within Paris itself. Located in the heart of a young and vibrant district, this is one of 8 "Reinventing Paris" projects that have already begun work.
Its aim is to promote mixed-use urban locations in order to better respond to changing trends in travel behaviour, as well as offering public spaces open to all Parisians.
Completion expected in 2020!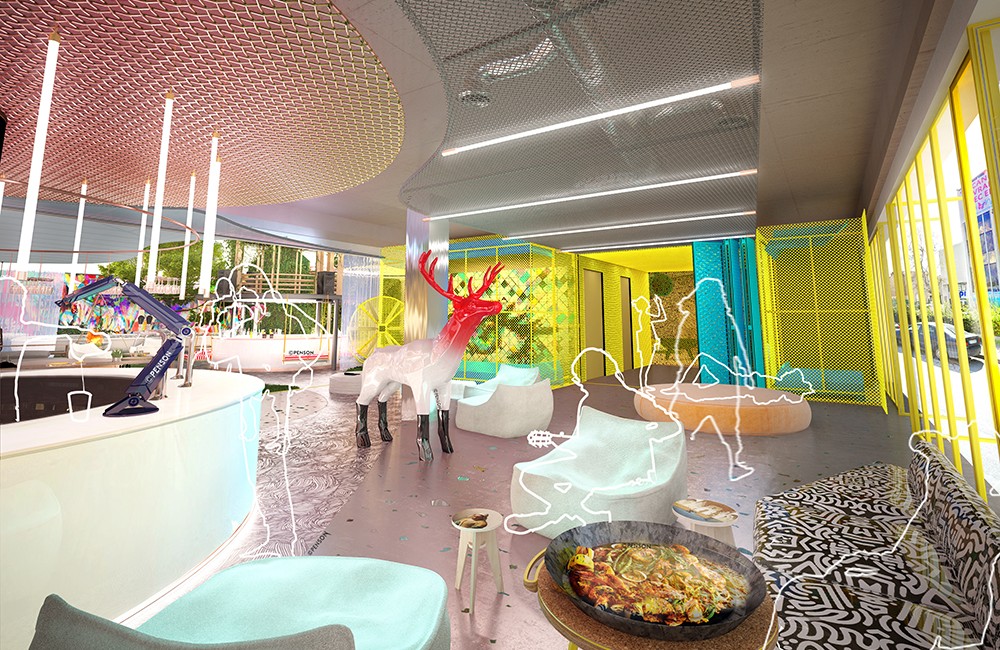 Strong commitment to one of the first "Reinventing Paris" projects
"From the moment we were awarded the contract, Novaxia has been committed to working as closely as possible with local residents. Our goals for this project are to root it firmly within its economic and social environment, to open it up to local residents, to offer both private rooms and shared dormitories, creating a mixed-use building that will suit the needs of all customers in an environmentally sensitive way. Through this partnership with JO&JOE, we are providing a response to an increasingly demanding clientele that is ever more connected and loves new concepts", said Joachim Azan, Chairman of Novaxia.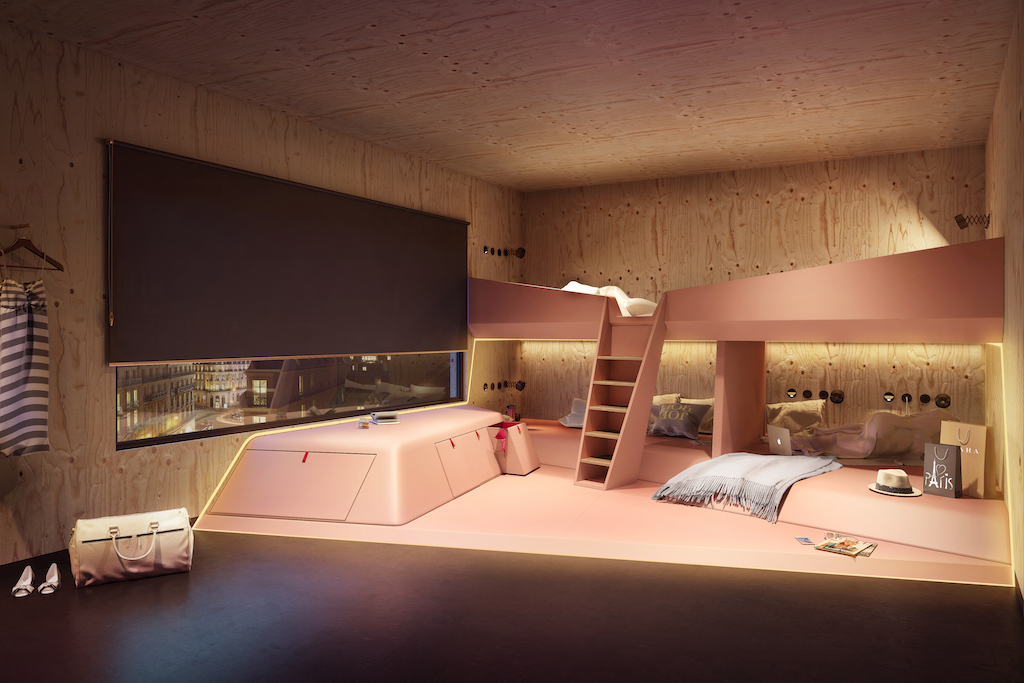 A place of diversity and of interaction between locals and travellers
Focused on a wide audience, this 1,465m² project was designed in conjunction with architects Studio Ory & Associés and features almost 160 beds. Open to the public, a rooftop spanning 110m² is THE place for Open House residents to meet and chat with Parisians in search of a new and lively venue, in a welcoming and relaxed atmosphere.
The building features innovative and modern wooden architecture that is environmentally friendly. The open-air terrace brings a new green space to the city, and improves the quality of life of local residents.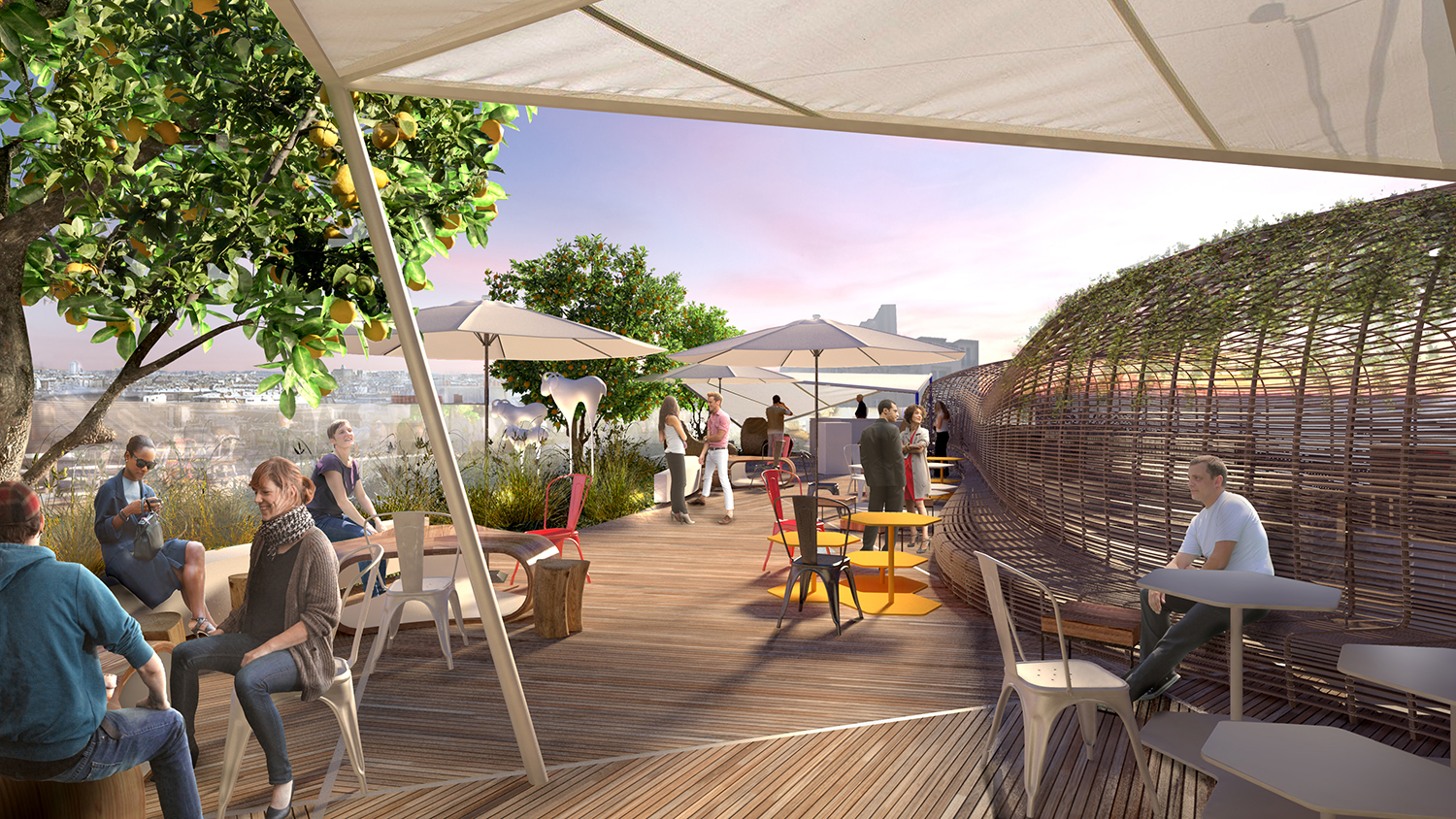 The JO&JOE Paris Buzenval Open House aims to become a vibrant location that is connected to its surroundings. The restaurant, which is open to all, will promote locally sourced produce from local partners in the farming industry. A workshop focused on sustainable modes of travel, such as cycling, as well as many other activities will be offered both to staying guests and locals living in the Open House's neighbourhood.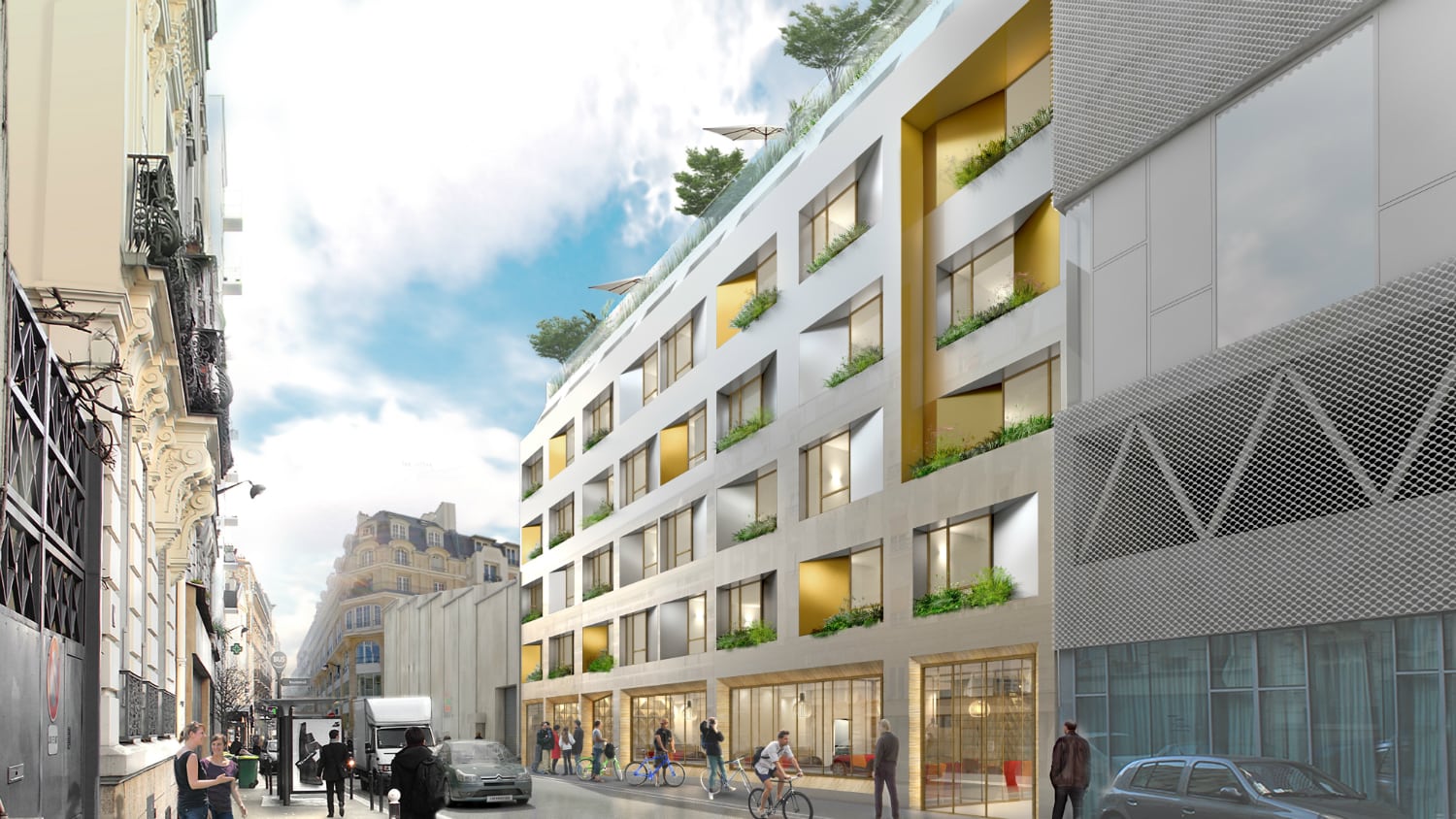 "The innovative vision of the hotel concept that Novaxia submitted to the City of Paris is consistent with the values that we promote within our properties. We look forward to opening the next JO&JOE in the heart of this young and vibrant neighbourhood by combining the best that the traditional hotel sector and youth hostels have to offer. This will be an original location with a unique design, whose watchwords are sharing and diversity. It will be a vibrant venue, where it will be fun to share and enjoy new experiences, a place that guests can discover and rediscover each time they visit. It will be where locals and travellers meet in the evening, to enjoy a drink or a meal with friends," explains François LECLERC, VP - JO&JOE Brand and Operations.​​​​​​​

The first JO&JOE location in Paris and the third in France
Launched in September 2016, AccorHotels Group's new brand meets the expectations of the "Millennial-minded". Seeking an open, connected and rewarding environment, the brand has joined forces with Novaxia. The JO&JOE Paris Buzenval Open House is the first to be launched in Paris itself. After a first location opened in Hossegor in 2017, with a second to be unveiled in Paris Gentilly in March 2019, the brand has already committed to opening more venues in leading European and global cities and capitals such as Rio, Budapest, London, Krakow, etc.
{story_images_zip}