Lucerne is (in) the heart of Switzerland. Easy reachable from all over Europe Lucerne is the perfect getaway to explore central Switzerland and the neighboring provinces. The Lucerne – Lake Lucerne region offers a wide range of attractions to discover. Centuries-old sights such as the Chapel Bridge, the Lion Monument and the historic Old Town form the exciting contrast to contemporary Lucerne: the avant-garde KKL Luzern, the abundance of restaurants and an attractive range of shopping.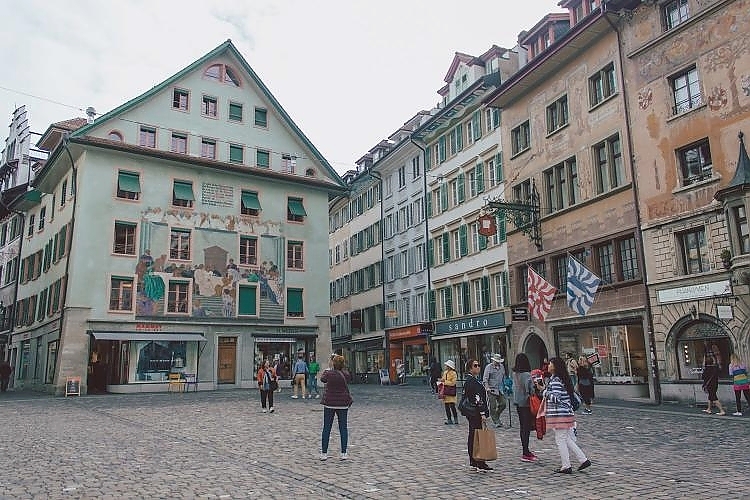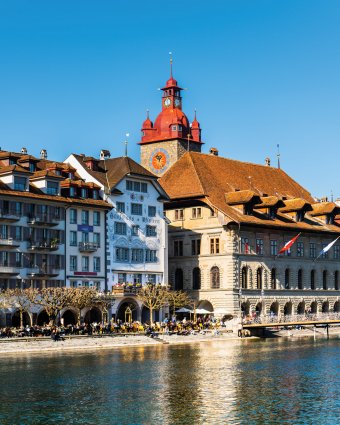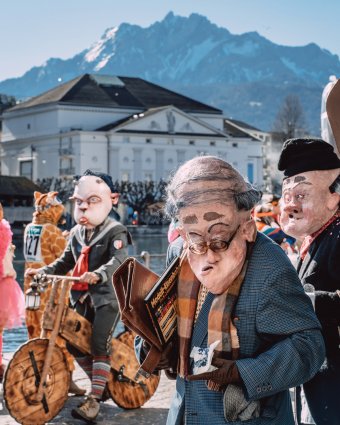 The Music City Lucerne delights throughout the year, with the famous Lucerne Festival, the World Band Festival, and the splendidly colorful Carnival. Every spring, the people of Lucerne are thrilled by the Carnival, colourful characters and noisy "Guggenmusik" create an exceptional atmosphere at the most beautiful time of the year.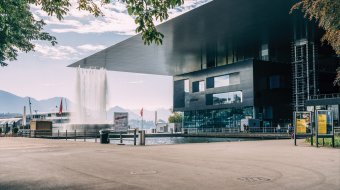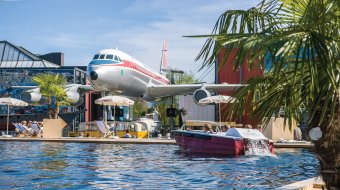 The city also offers a wide range of museums for families, art lovers or culture travelers. Want to learn more about cars, trains, airplanes and the space? Then a stop at Switzerland most visited museum – the Swiss Museum of Transport – is a must. For Art Lovers the Rosengart Collection or the Art Museum of Lucerne is the place to go. Experience some unforgettable encounters with wonderful works of art. Enjoy works by Picasso, Monet, Klee or temporary exhibitions of modern artists.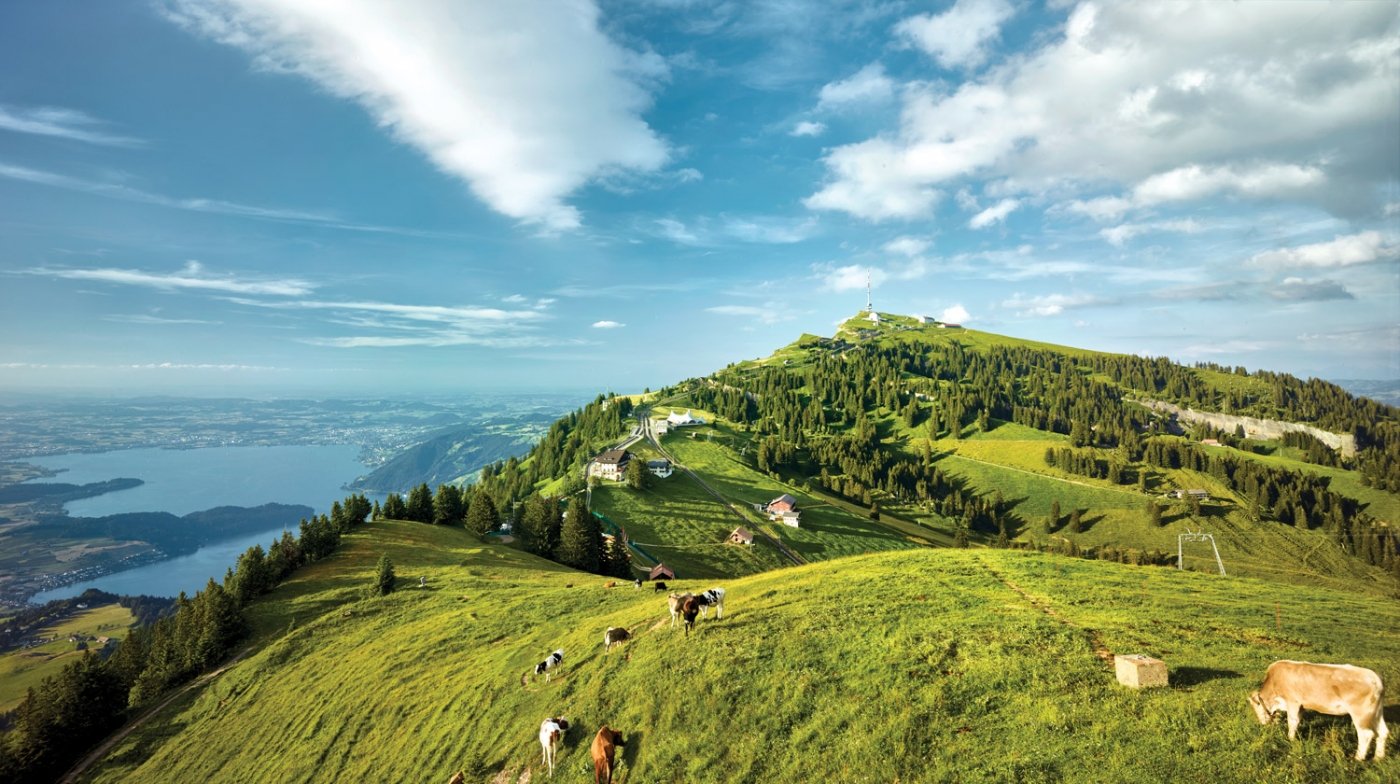 Need a break from the hustling city? No worries, just a stone's throw away from Lucerne you find unique mountain experiences and beautiful lake landscape to indulge into nature. The Lucerne – Lake Lucerne Region offers countless options for excursions in summer and in winter. Nowhere else will you find so much Switzerland in such a small area. The abundance of excursion destinations just a short trip away from Lucerne and the selection of means of transport such as steamboats, railways, post vans and cogwheel and cable railways are unique. The most spectacular world records await you here: the steepest cogwheel railway in the world will bring you onto Pilatus, the first cableway in Europe onto Rigi, the first rotating cable railway onto Titlis and the world's first double-decker open-air cable railway travels onto Stanserhorn and if that is not enough, the steepest funicular railway will bring you to the car-free village Stoos. Why not combining one of those mountain excursions with a relaxing boat cruise on Lake Lucerne?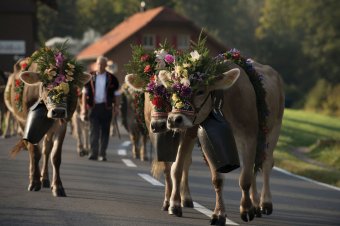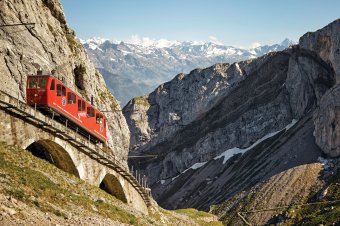 Lucerne is also a place full of history and traditions! Switzerland has its origins in the Lucerne – Lake Lucerne Region. Here, centuries-old customs are alive and maintained. On your travels around Lake Lucerne, you will discover countless traditions of national importance, in the city and in the country-side. The art of hay making in the wild on the steep slopes is still widespread in the cantons of Uri and Schwyz. In autumn, the decorated herds are accompanied down into the valley by Alpine herds-men, dairymen and folk music groups on numerous Alpine cattle drives. And when being very atten-tive, you might hear someone playing the Alphorn.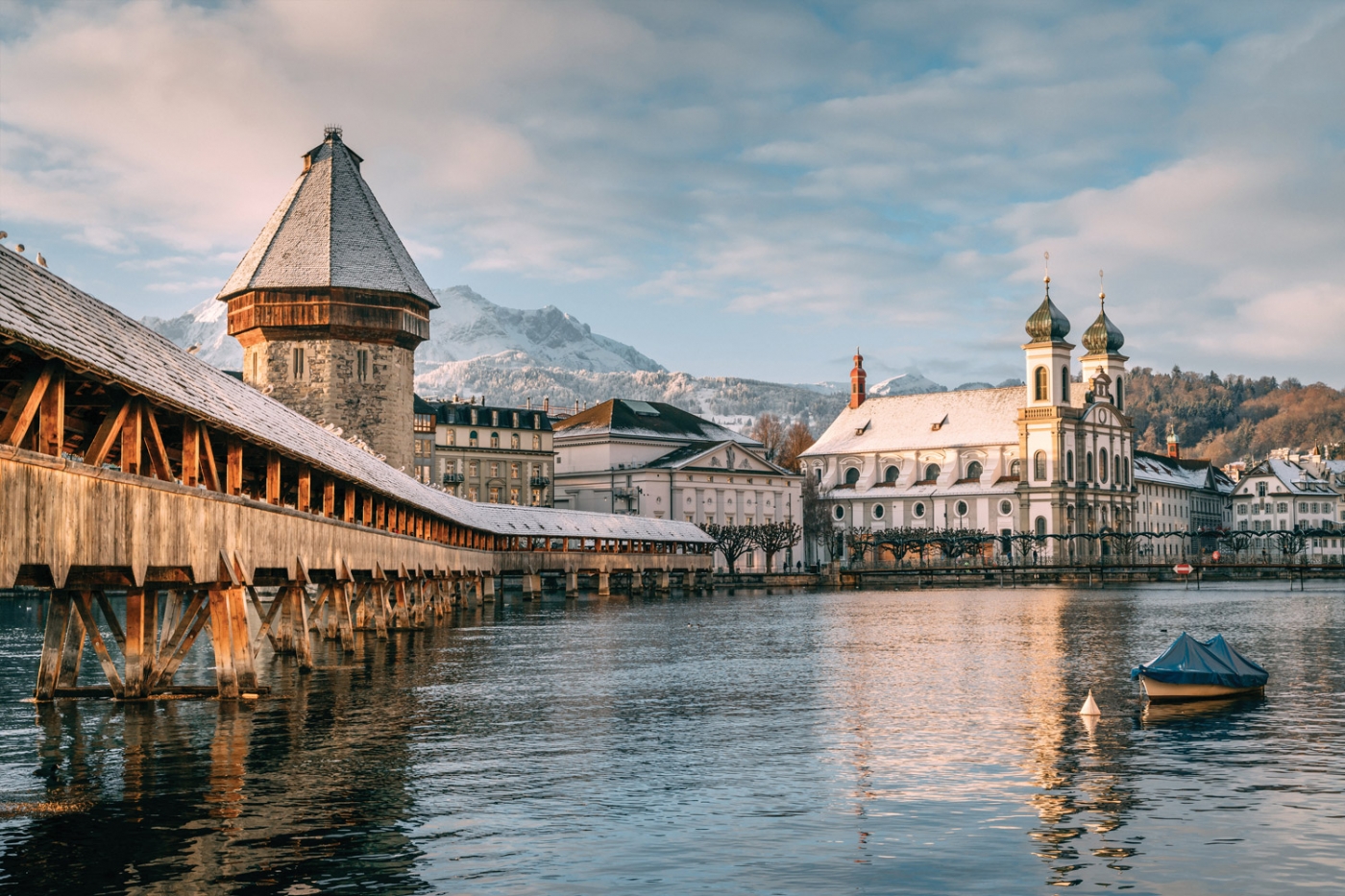 For more information, please visit: www.myswitzerland.com

{story_images_zip}