Matsumoto is a mountain city and a gateway to the Japan Alps situated at Nagano Prefecture. Apart from being home to Japan's oldest extant castle – Matsumoto Castle, it is also best known as avant-garde artist, Yayoi Kusama's hometown.
Matsumoto City Museum of Art
Hop on the Town Sneaker polka dots local bus to The Matsumoto City Museum of Art. This is how Yayoi Kusama's fans spent their time in Matsumoto.
Matsumoto City Museum of Art is a museum in Matsumoto showcasing the work of artists associated with the city, but its main attraction is its collection of works from its home-grown international artists, Yayoi Kusama.
Known as "the princess of polka dots" and her hallmark of bright and vivid pieces, Yayoi Kusama has been acknowledged as one of the most important living artists to come out of Japan. One of her most famous works is Pumpkin on Naoshima Island in the Kagawa Prefecture.
At the entrance of the museum, visitors are greeted by a psychedelic installation of giant, twisting tulips and the museum's polka-dotted façade. Even the vending machines in this wing of the museum are covered in polka dots.
Visitors are advised to admire the galleries lined with Kusama paintings before stepping into a Kusama-designed studio apartment installation bursting with her famous "infinity nets".
Before leaving the museum, visitors may take a break at its mellow courtyard and have a coffee at the café, or pick up unique and iconic Kusama-inspired souvenirs at the gift shop.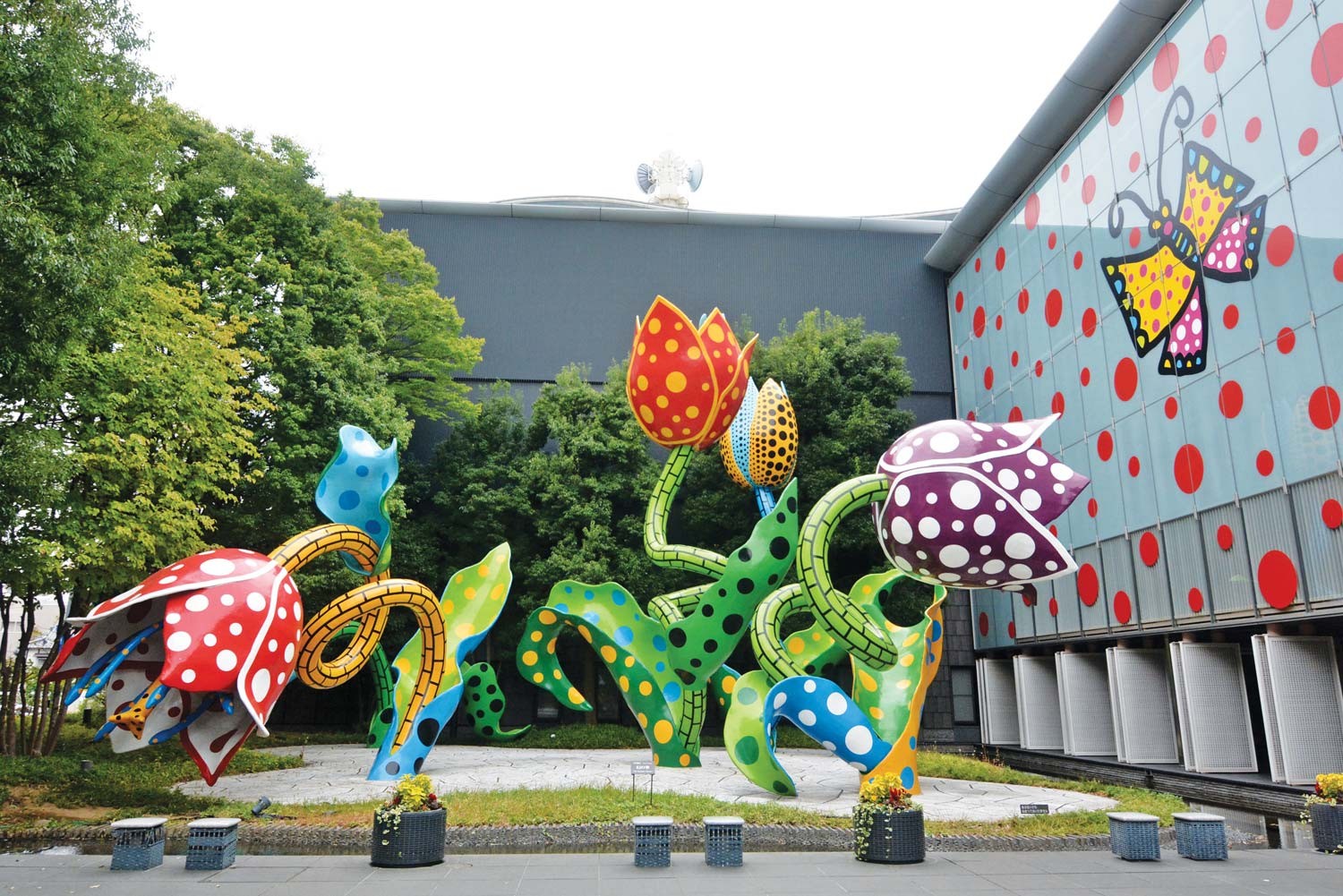 Matsumoto Castle
One of the five castles designated as part of the National Treasures, Matsumoto Castle was constructed over 400 years ago during the Warring States Period and currently boasts the oldest castle tower in Japan.
Matsumoto Castle is a "hirajiro", means a castle built on plains rather than on a hill or mountain. Hence, the castle has a wide moat as its primary means of defence. With its moody, dark façade to terrorize approaching opponents, the castle is also known as the "Crow Castle". It is famously photogenic with a wide moat, vermillion bridges, and original stonework, backdropped by views of the Northern Alps.
By day, costumed ninjas and samurais prowl the grounds, entertaining kids and posing for photographs with travellers from around the world. From sunset to 10p.m, the tower is illuminated, allowing visitors to enjoy a fantastic view at night, too.
This place is famous as a cherry blossom spot in spring when the cherry trees around the moat create tunnels of flowers. Seeing the castle among the summer green, fall colours, and winter scenery is popular as well. Other seasonal festivals on the ground include Japanese Taiko Drumming in summer, a soba noodle event in fall, and an ice-sculpture festival in winter.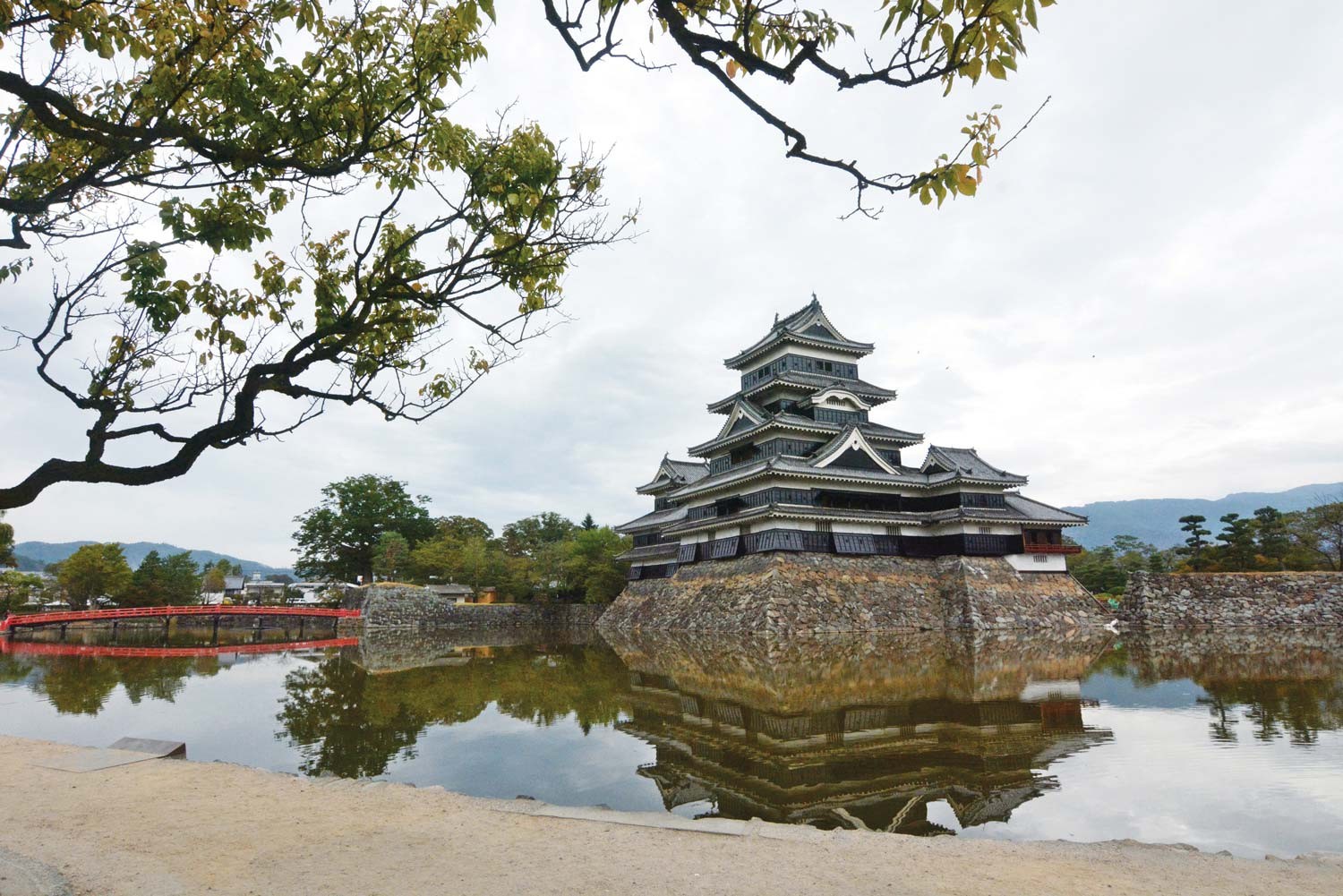 Former Kaichi School
Former Kaichi School was built by Seijyu Tateishi, who was president of the Carpenters' Association in Matsumoto in 1876. The kanji used in Kaichi means, "opening people's intelligence".
Before this school was opened, only the children of Samurai were given the opportunity of higher education. Kaichi School was used not only as an elementary school, but was also a junior high school, a women's school, and a technical college for teachers and facility in social education.
At first glance, the white building with an octagonal tower looks like a European-style building. However, on closer look, dragon carvings and Japanese design elements can be seen. This style of architecture is called giyofu, or quasi-Western.
Nowadays, Former Kaichi School serves as a museum, exhibiting learning objects from the Edo Period (1603 – 1868) to present days. There are two kinds of materials, education materials and architectural materials on display, so visitors can have a better understanding on what the older day classrooms looked like.
During the tour, visitors can have a closer look on some old textbooks that were used during the Edo period, and also diaries and certificates from the Meiji era. Among some architectural materials exhibited are imported coloured glass and collected data used by Carpenter Seijyu Tateishi.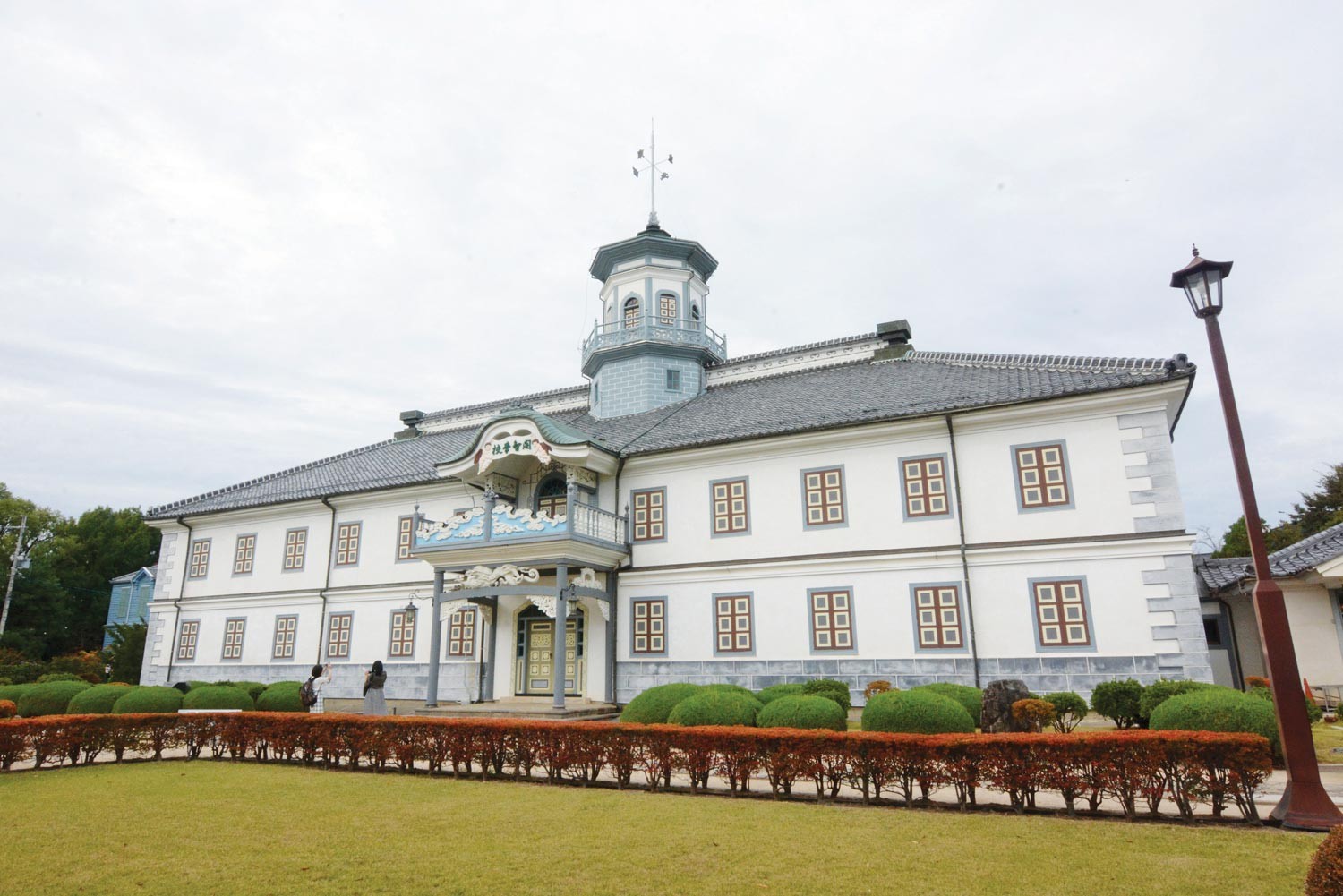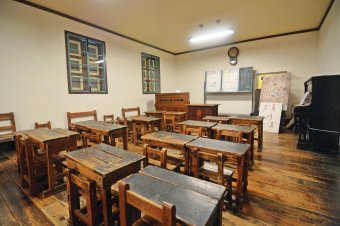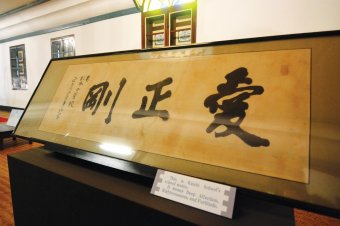 {story_images_zip}