Nikko means "sunlight" in Japanese. This town located in the Tochigi prefecture, is a 2-hour journey by train from Tokyo. The splendour of the place is reflected in the Japanese proverb, "Do not say the scenery is kekkō' [magnificent] until you've seen Nikko."
Nikko is best known for its vast and rich nature with beautiful setting and sacred mountains as the backdrop, and its surrounding national park is a destination for nature enthusiasts. Nikko National Park is a hidden treasure which offers scenic and mountainous landscapes, lakes, waterfalls, hot springs and hiking trails.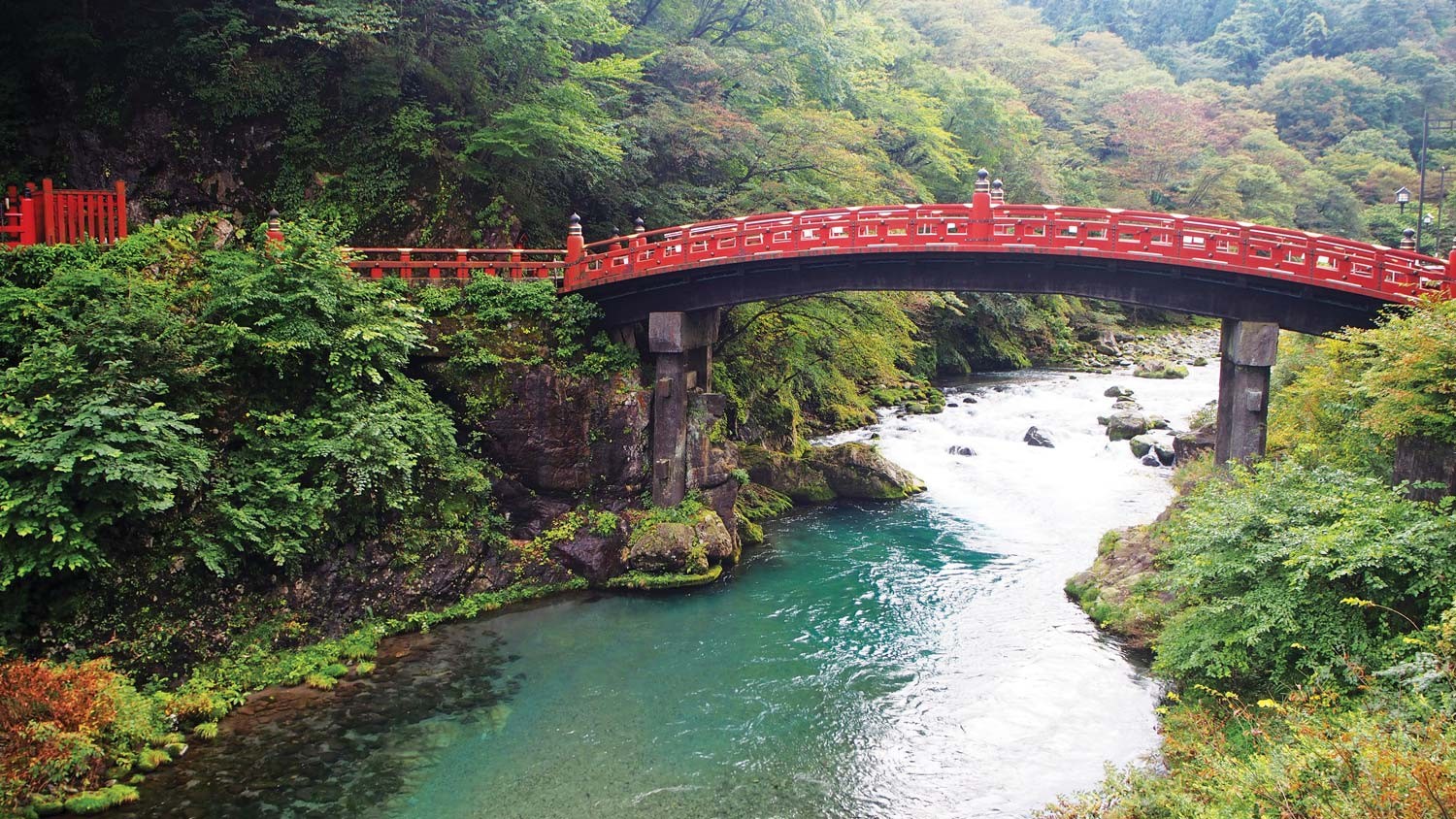 Moreover, Nikko is also a historical area full of UNESCO World Heritage sites, including the Nikko Toshogu Shrine. The shrines and temples of Nikko are sacred sites known for its architectural and decorative masterpieces. Most of them are closely associated with the history of the Tokugawa Shoguns, an outstanding cultural legacy of Japan's Edo period.
The various sightseeing spots in Nikko can be accessed by bus from the Nikko Station. Visitors from surrounding major cities to Nikko can take the JR Tohoku Shinkansen bullet train to Utsunomiya Station, and transfer to the Nikko Line.
Lake Chuzenji
Lake Chuzenji is a scenic lake situated in Nikko National Park, which believed to be created by a volcanic eruption of Mount Nantai 20, 000 years ago. It is Japan's highest natural lake and the largest lake in Tochigi Prefecture.
The area's altitude and stunning scenery made it once a popular summer resort for international visitors; and today, there are countless accommodations and restaurants by the lake. The lake side is also dotted with hot springs and public baths, with Lake Chuzenji as the main backdrop of the area.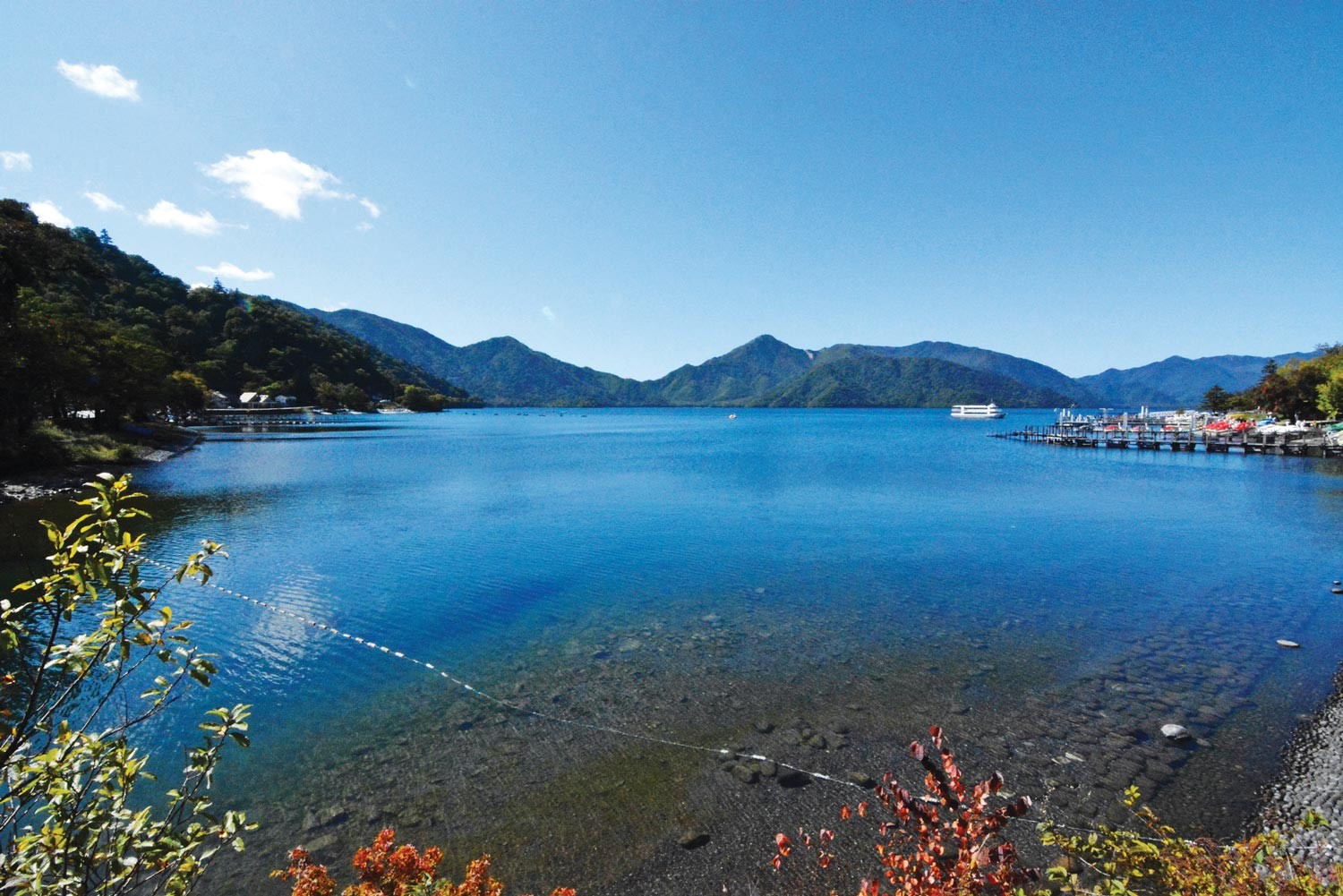 Located at the foot of Mount Nantai, the view of Lake Chuzenji changes every season, such as azaleas in early summer and red leaves in autumn. The lake is especially beautiful in mid to late October, when the autumn colours reach their peak along the lake's shores and surrounding mountains.
A sightseeing boat cruise will take visitors around the lake to get an even prettier and magnificent view. This service is available from April to November. In Autumn, there is a special arrangement for visitors to see Fall's colours.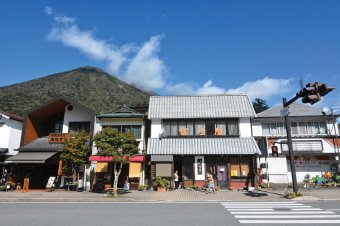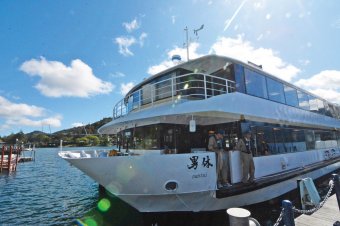 Kegon Falls
There are many waterfalls in Nikko, the most famous of them all is the 97 meter Kegon Falls, named one of the Three Great Waterfalls of Japan. Visitors can pay to take an elevator to the ground where the force and roar of the water can be witnessed up close.
Kegon Falls offers magnificent views throughout different seasons. As one of the popular autumn colour spots, it's most splendid from mid to late October. In winter, the waterfall will eventually freeze and is very impressive to witness.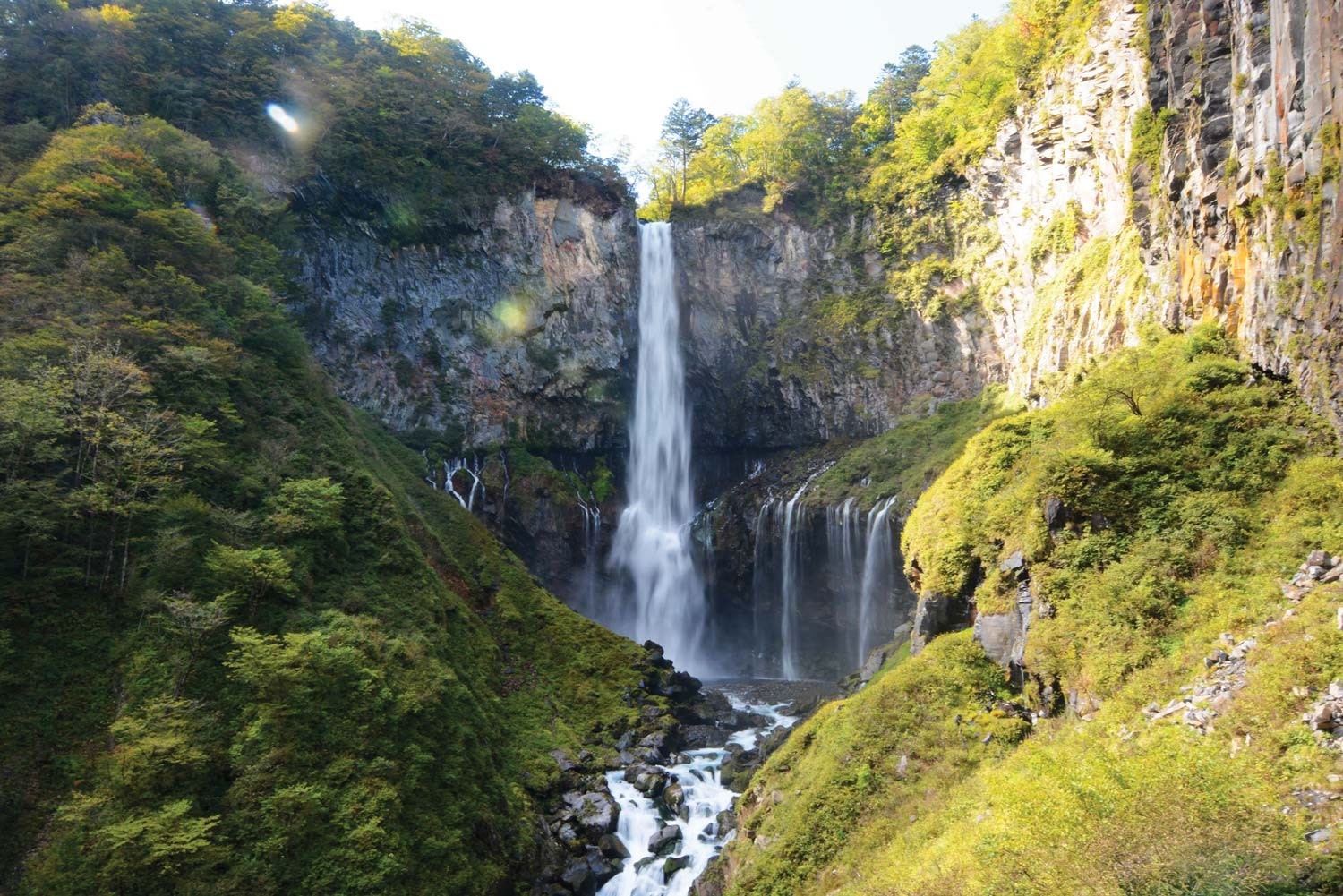 Nikko Toshogu Shrine
Nikko Toshogu Shrine enshrines the most famous samurai leader, Tokugawa leyasu. The lavishly decorated shrine complex consists of 55 buildings, set in a beautiful forest, which are part of the Shrines and Temples of Nikko UNESCO World Heritage site.
This shrine used countless wood carvings and large amounts of gold leafs to decorate the buildings in a way not seen elsewhere in Japan. The most famous carving by far is the original carving of Three Wise Monkeys of "see no evil, speak no evil, hear no evil".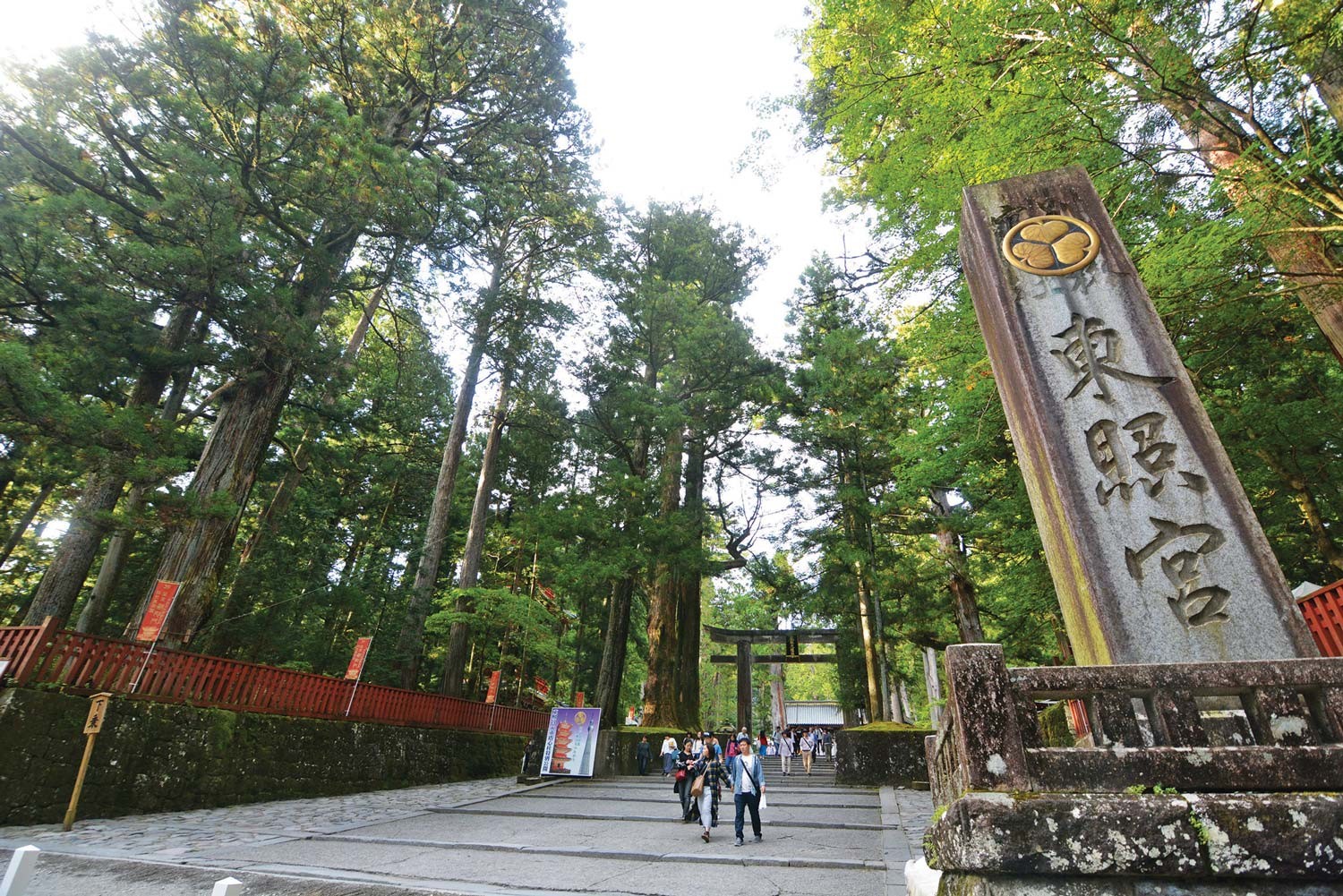 Nikko Futarasan Jinja
Established in the 8th century in dedication to Nikko's mountain gods - Mt. Nantai, Mt. Nyoho and Mt. Taro - Futarasan-jinja Shrine represents the spiritual heart of the area, and is also one of the UNESCO spots in Nikko that should not be missed. There are many cedar trees here and the famous one is the husband-and-wife cedars. Hence, many visitors come here to pray for good luck and success in love.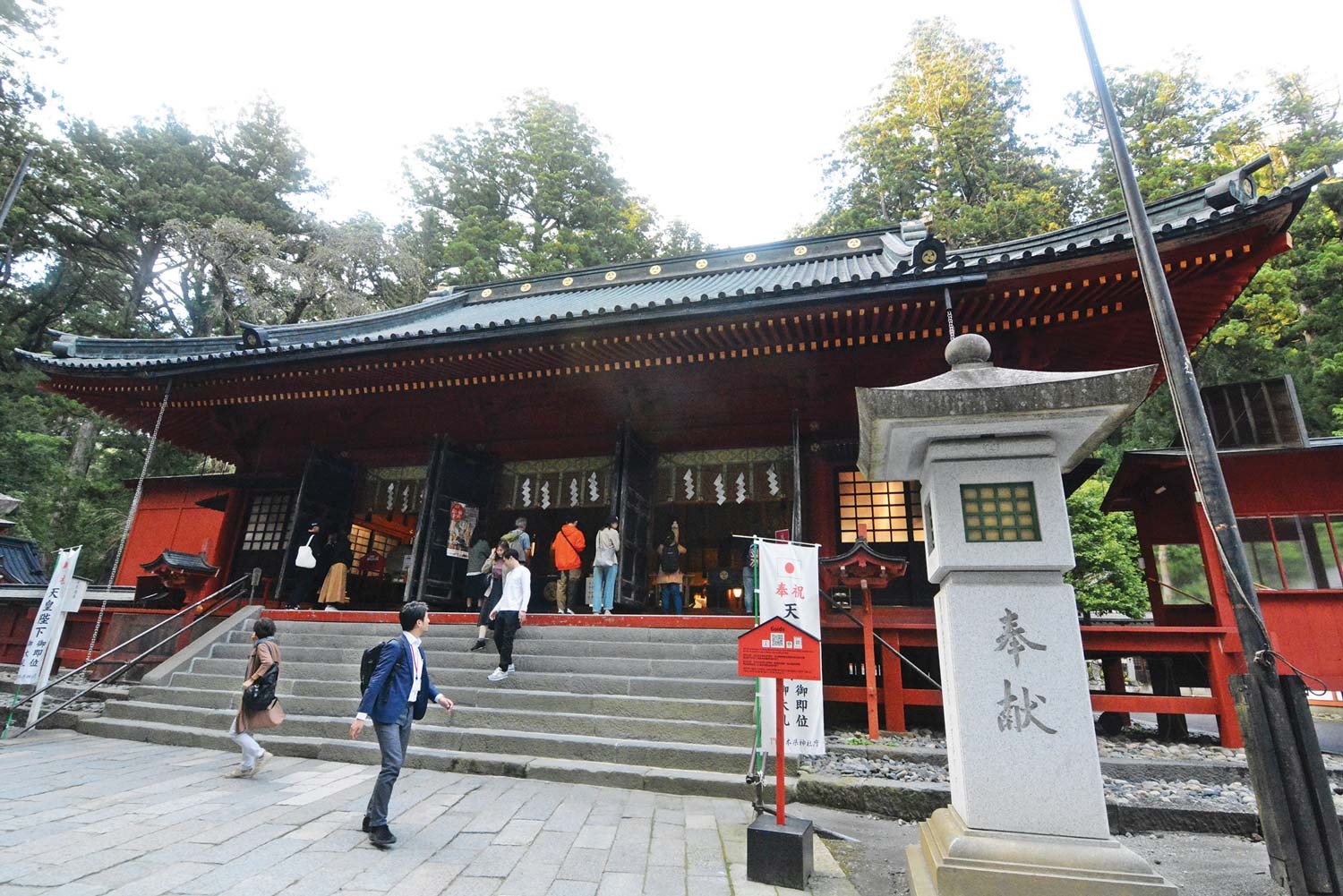 {story_images_zip}