Korea's first 'lifestyle hotel-plex' Seoul Dragon City opened on 1 October, featuring four AccorHotels brands, 1,700 rooms, 11 restaurants and bars, 17 meeting rooms, two multi-function grand ballrooms, and a world first: four full floors of entertainment in a Sky Bridge suspended between two of the towers.
Featuring four distinct AccorHotels brands ranging from luxury to economy, Seoul Dragon City will cater to every demographic:
Grand Mercure Ambassador Seoul Yongsan is designed for families and long-stay guests who enjoy an upscale lifestyle in a serviced residence, with 202 relaxing rooms featuring warm colours and locally inspired decorative motifs, prints, pictures and furniture.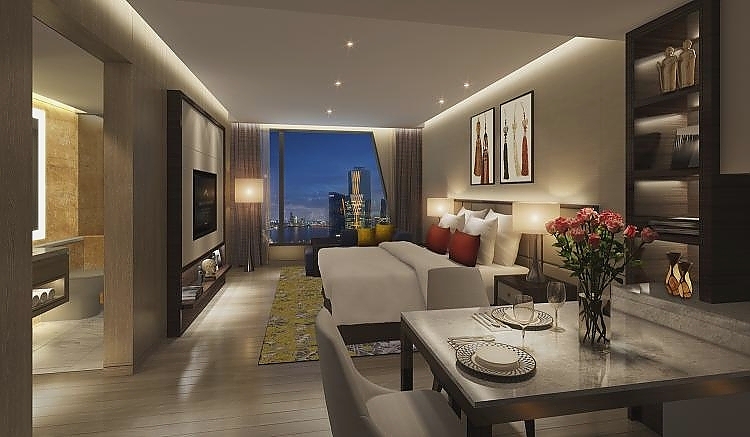 Novotel Suites Ambassador Seoul Yongsan is also ideal for long-stay business and leisure guests or those who like more space and flexibility, with 286 spacious modular suites featuring an ergonomic design for work and relaxation and non-partitioned space that can accommodate from one to four guests.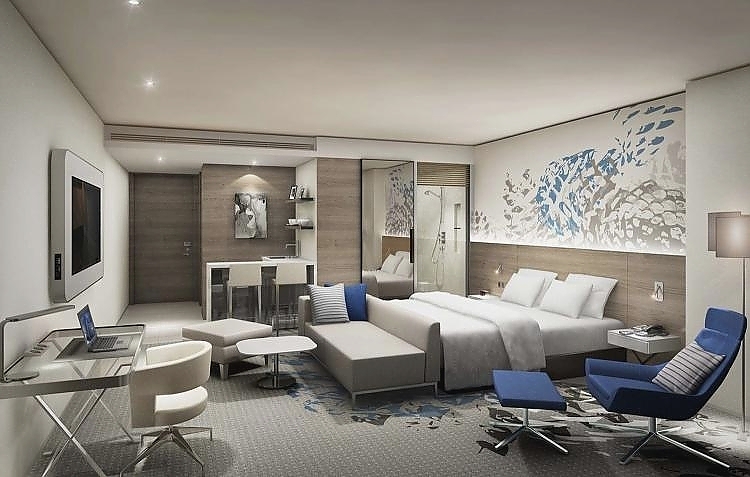 Novotel Ambassador Seoul Yongsan will appeal to business and leisure guests seeking a comfortable and easy stay, with 621 large fully-appointed rooms with a simple, modern design, and non-partitioned space that is ideal for individual guests and families.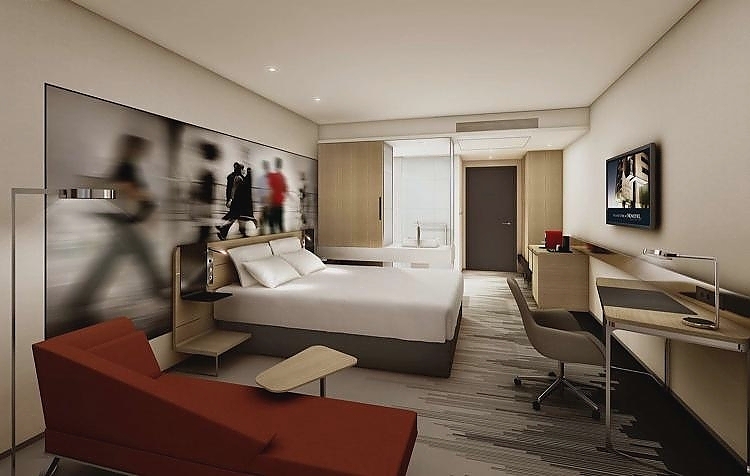 ibis Styles Ambassador Seoul Yongsan features 591 colourful and inspiring rooms with a bold personality, making it the choice for business and leisure groups, airline crews, families, friends, and frequent individual travellers who prefer all-inclusive rates.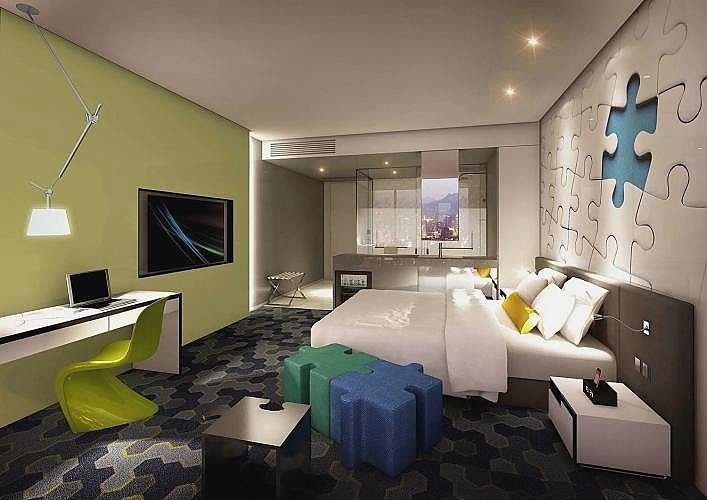 "2017 has been a record-breaking year for AccorHotels in South Korea, highlighted by this launch of the largest project we have signed in the country featuring four hotel brands in the same complex, including the introduction of Grand Mercure and Novotel Suites in this market," says Patrick Basset, Chief Operating Officer of AccorHotels, Upper Southeast and Northeast Asia.
"Together, the four brands can cater to the needs of every guest," he adds. "Grand Mercure combines rich Korean culture with elegant service, making it a great option for long-stay guests who require full residence services. Our Novotel Suites will attract medium- to long-stay business travellers and families on urban holidays. By the end of this year, the group will have 24 hotels in South Korea, which will be followed by eight more in the next two years. We will also be diversifying our brand portfolio to the luxury segment in the near future."
Jerome Stubert, Cluster General Manager of Seoul Dragon City, adds, "Korea is a very promising market where the number of in-bound travellers is on a steady rise. Seoul Dragon City is Korea's first-ever lifestyle hotel-complex and consists of four AccorHotels brands serving all types of guests and suiting every budget. Grand in its scale, the complex features the widest range of convention space in Seoul, multiple restaurants and bars, and the amazing Sky Bridge. Offering an ideal combination of globally recognised high-standard hospitality and unmatched facilities, Seoul Dragon City is positioned locally, regionally and internationally to be Korea's global landmark".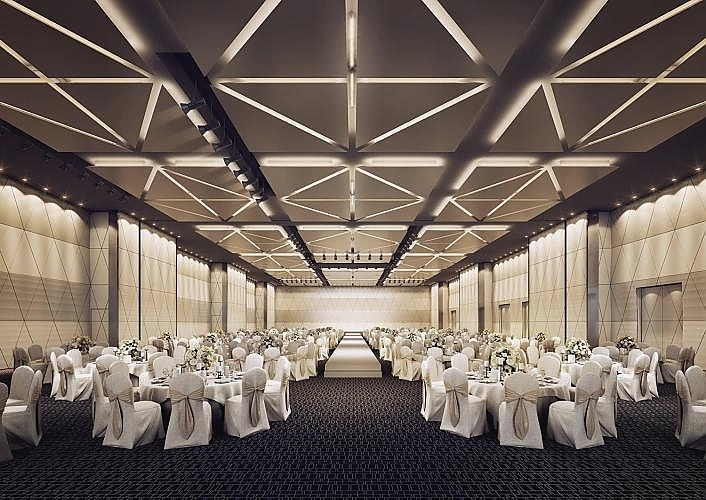 The pièce de résistance is indeed the Sky Bridge, with highlights including:
King's Vacation - the only lounge bar in South Korea where guests can experience a European décor that reinterprets the royal vacation, with an innovative range of cuisine and beverages, an indoor miniature swimming pool, Skywalk, and performance stage.
Sky Beach - where guests can experience a private beach club, with music and international cuisine amongst a setting reminiscent of the legendary beach clubs of Spain, Greece, Singapore and Las Vegas.
Taking its name from the Yongsan District in which it stands – known in English as Dragon Mountain – the area has become a magnet for foreign travellers who gravitate to its shopping centres and nightlife. In Korean mythology, dragons were powerful yet benevolent creatures associated with wealth, fortune and success, who controlled the cosmos and became a symbol of a king of the Joseon Dynasty, which left a substantial legacy to modern Korea. Seoul Dragon City is a reinterpretation of the magnificent heritage of the Joseon Dynasty and all the symbolism of the dragon, blending Korean tradition with the authentic hospitality of AccorHotels.
The new 'lifestyle hotel-plex' is strategically located in the centre of Seoul close to major business districts such as Yeouido and Gangnam, as well as commercial districts including Itaewon and Myeongdong. The complex is adjacent to malls and shopping centres, movie theatres, tourist attractions and embassies. It is 57km from Incheon International Airport and 22km from Gimpo International Airport.
{story_images_zip}