Located in Southwestern Philippines, Coron in Palawan Province exudes natural beauty and serenity, charming first-time visitors and repeaters alike. Famous for its stunning geological features, postcard-worthy cliff walls, alluring lakes and lagoons filled with wildlife and shipwreck dive sites, Coron will definitely quench visitors' thirst for adventure.
Kayangan Lake
With crystal-clear waters enclosed by karst cliffs teeming with lush greens, Kayangan Lake is made up of 70% fresh and 30% salt water, it is considered to be one of the cleanest lakes in the Philippines, offering calm waters ideal for swimming, snorkeling and diving.
Located at the Northern part of the island, Kayangan Lake is accessible via a 30-minute boat ride from Coron Port. After a 10-15 minute uphill hike inland, stop by the viewing deck midway through the hike to enjoy an overlooking vista of Coron Bay.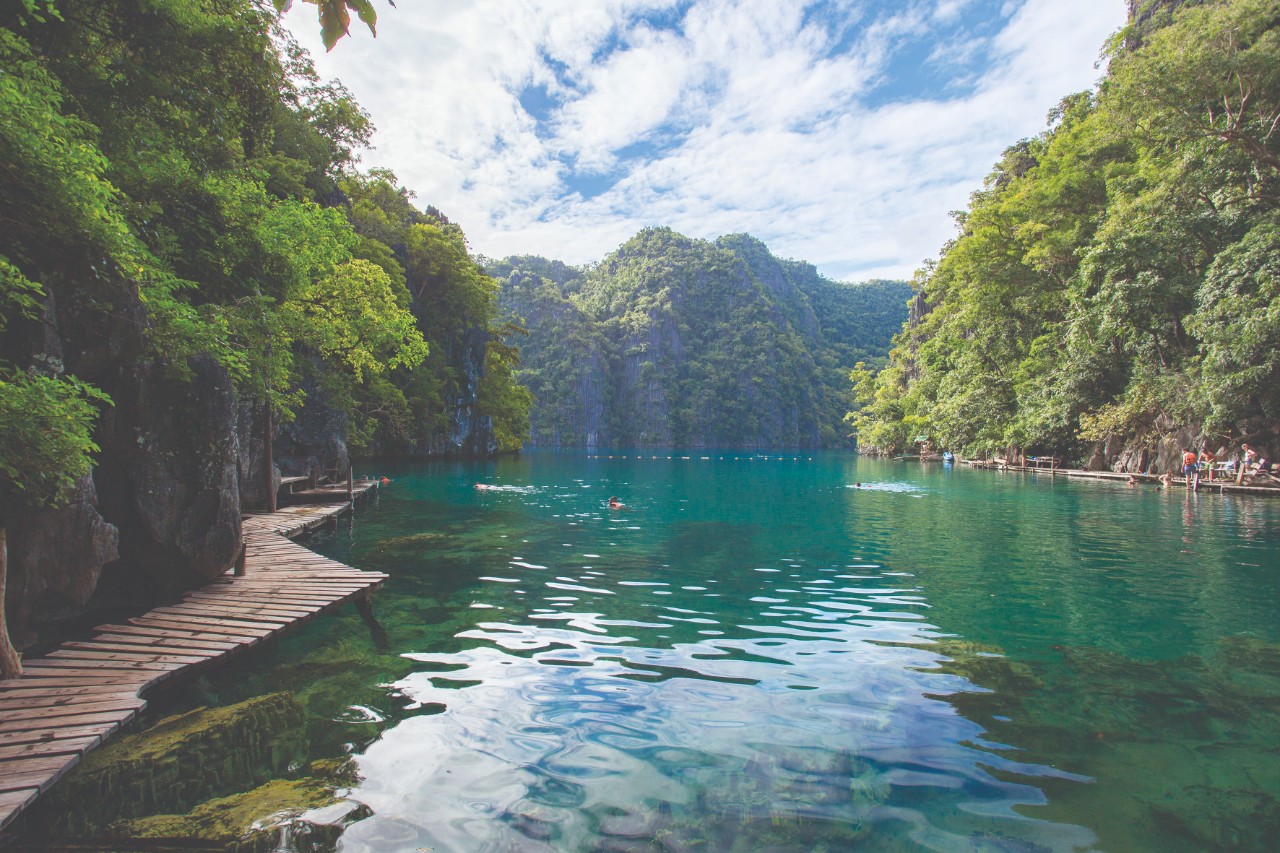 Twin Lagoon
True to its namesake, Twin Lagoon is a pair of enchanting blue lagoons that seem like it is taken straight out of a fairytale. Concealed by steep towering limestone cliffs, there are two ways of going from one lagoon to the other as part of the adventure: one is by climbing a wooden ladder placed between the cliff which also serves as a jumping board; and the other option involves crossing beneath the natural archway formed in the limestone near the surface of the water.
During high tide, visitors can swim through the crevice and emerge into the other lagoon. However, during low tide, there is space enough for kayaking or floating through.
Mt. Tapyas View Deck
Towering at 210 metres high, Mt. Tapyas is the second highest mountain in Busuanga Island. The view deck as well as the iconic Hollywood-style Coron sign and the huge metal cross that lights up at night, are located at Mt. Tapyas' summit.
The grueling ascent to the summit involves scaling more than 700 steps uphill which usually takes around 30-40 minutes. Start your climb to the mount's peak a few hours before sunset to enjoy the golden hour when the sun sinks into the horizon.

Maquinit Hot Spring
Maquinit is derived from the Tagalog word 'mainit' which means hot and aptly so as the spring water temperature ranges from 37-40 degrees Celsius. Said to be heated by geothermal activities of an underwater volcano, it is one of the few existing natural saltwater springs in the world.
Visit the spring late in the afternoon and into the evening, with a peaceful ambiance of surrounding mangrove forests and the calming sound of waves crashing onto rocks, Maquinit Hot Spring will leave you tranquil and energised for your next adventure.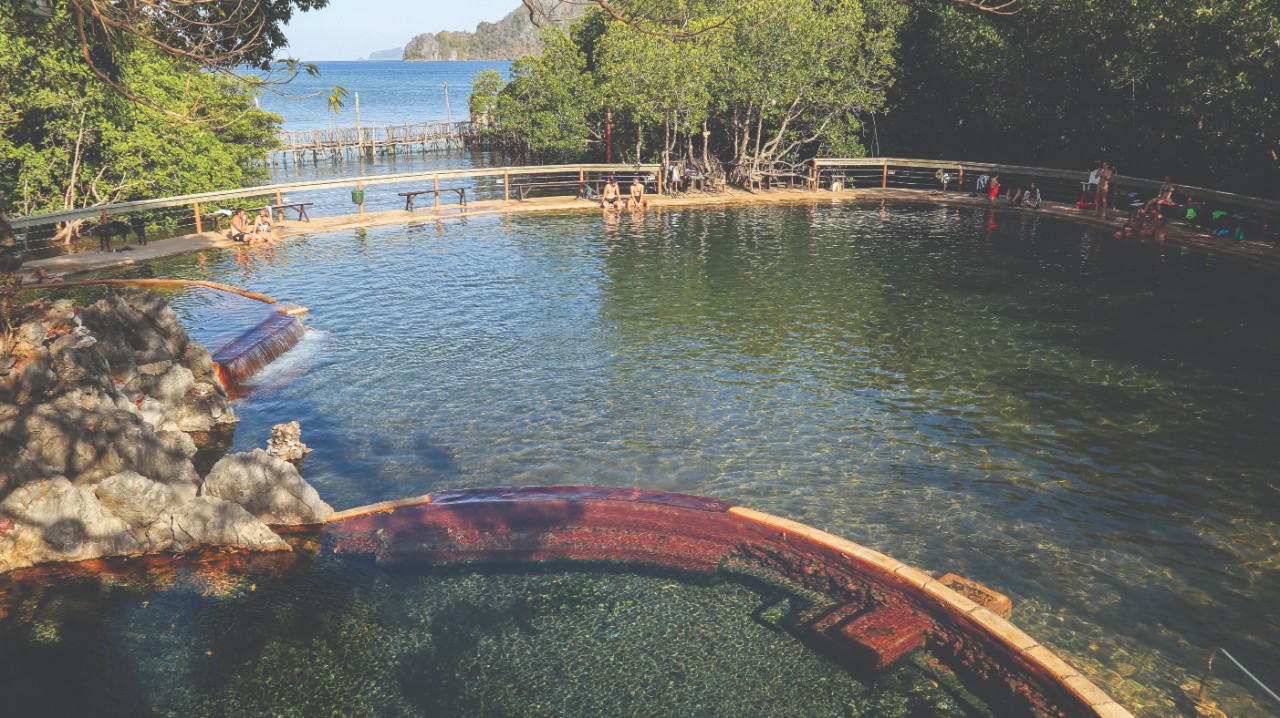 {story_images_zip}