Fukuoka, Saga, Nagasaki, Oita, Kumamoto, Miyazaki and Kagoshima, these 7 prefectures together form the glorious southern island of Kyushu in Japan. In recent years, the Kyushu region has drawn more and more attention from tourists as a gateway into mainland Japan and as a new alternative destination to see a different side of Japan.
Fukuoka
Kawachi Fujien Wisteria Garden located in the northern city of Kitakyushu in Fukuoka is selected to be one of the "10 Beautiful Places in the World that Actually Exist" in 2012; and one of the "Most Beautiful Places in Japan" by CNN in 2015.
The wisteria tunnel filled with colorful vibrant wisteria flowers is a remarkable spot both in Japan and abroad. In between late April to early May, this 100m long tunnel will be full of full-bloomed flowers, and visitors can immerse themselves in this magical flower paradise.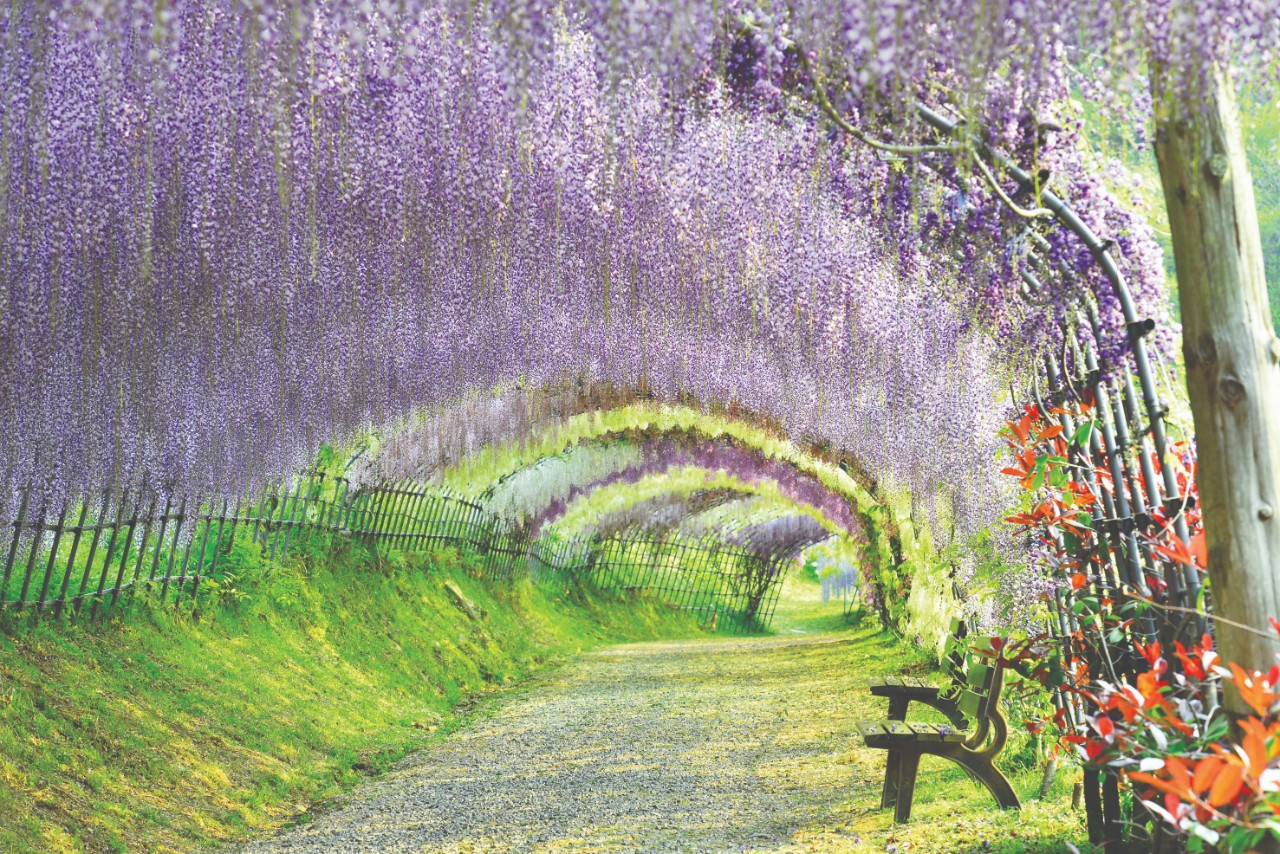 Seven Stars in Kyushu
Cruise train lovers from near and far are drawn into Kyushu for the unparalleled journey with the luxury cruise train "Seven Stars in Kyushu". This cruise train brings passengers on an unforgettable journey which is blessed by abundant nature, extravagant cuisine and rich history.
In an exquisite touch of the combination of Japanese and Western designs, the train is cleverly designed for its guests to have a fully relaxing trip and a once-a-lifetime experience. Passengers can enjoy the scenic views from the panoramic windows in the exclusively furnished suites, while savouring the most authentic cuisines from the Kyushu region (Reservation in advance is needed).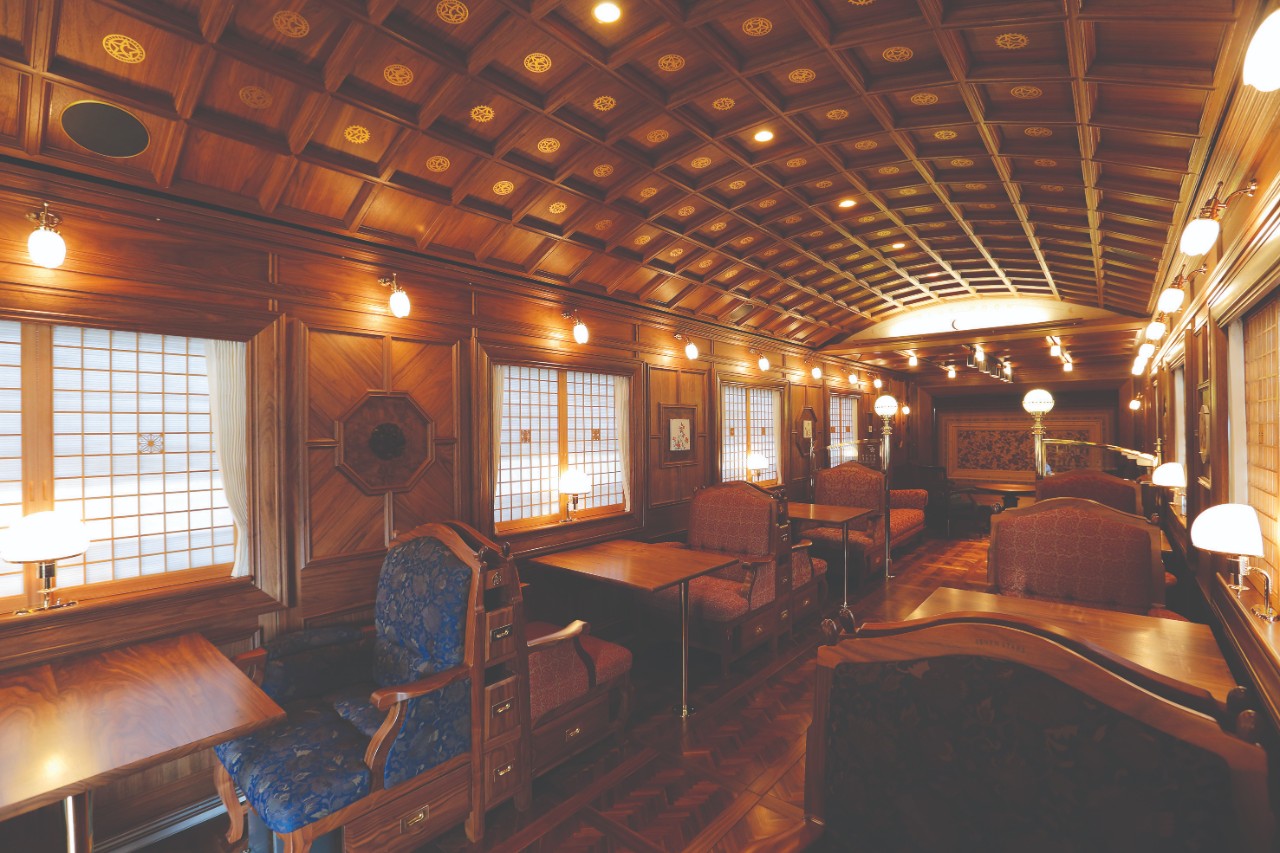 Miyazaki
Takachiho Gorge, located in the northern part of Miyazaki, was formed from lava from the eruption of Mt. Aso which slowly shaped the volcanic basalt columns of the wall of Takachiho Gorge. Running down the gorge is the 17m tall Manainotaki waterfall which helps in creating a majestic view of this spot.
Besides the conventional way of enjoying waterfall from the trail along the river, visitors can also experience the mighty power of the waterfall by rowing a rental boat to have a close-up view of the waterfall and the cliffs from the bottom of the gorge. If they are lucky, visitors may be able to see a rainbow forming in the surrounding mist while passing through the waterfall.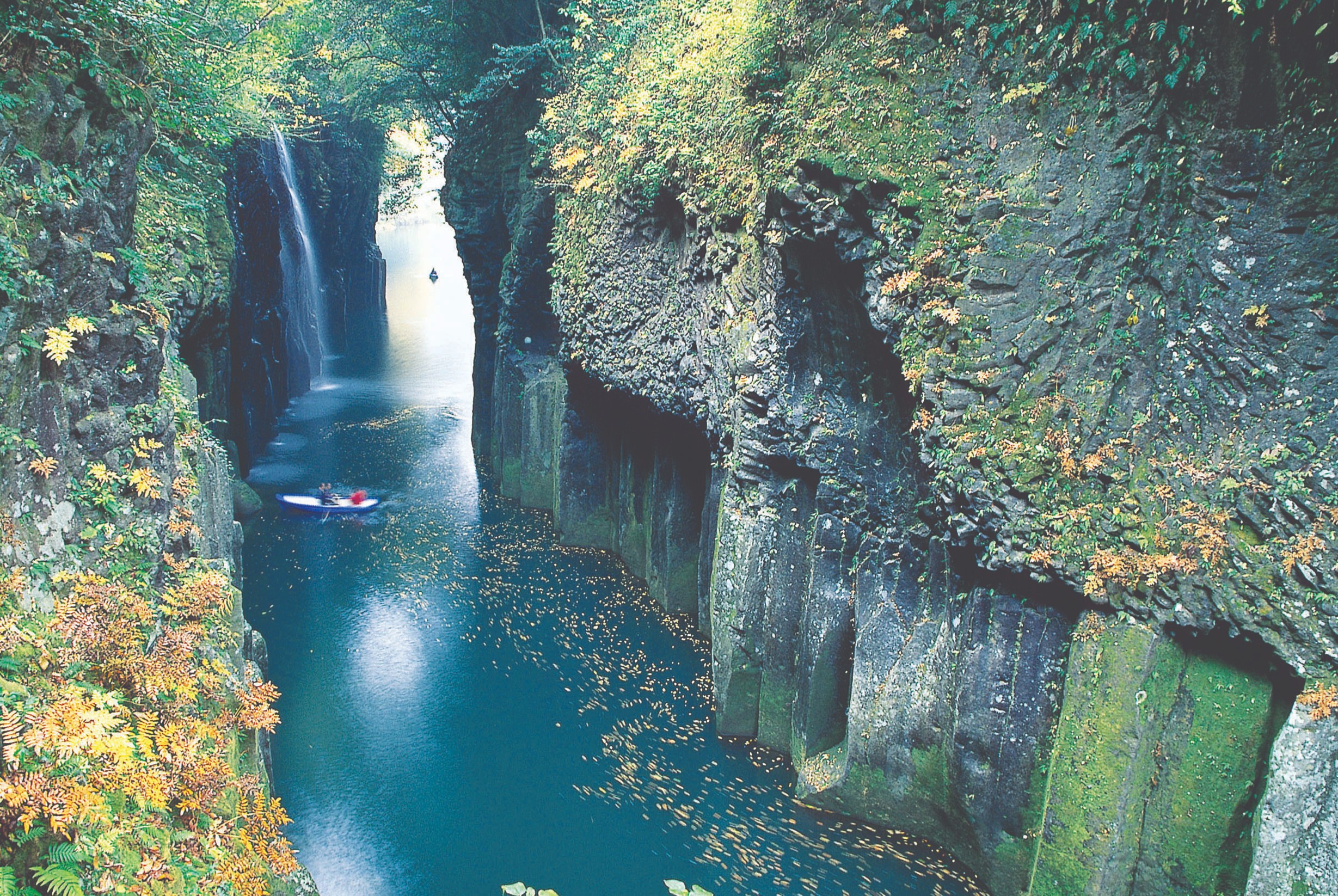 Kumamoto
Visitors can also rent a car in Kumamoto city and head down to Mt. Aso in Kumamoto Prefecture. Besides being pampered with the endless greenery, freshest air and scenic drives in one of the first national parks in Japan, visitors can also soak in the Kurokawa Onsen, one of the oldest hot springs in Kyushu, in the evening to embrace the gift of nature.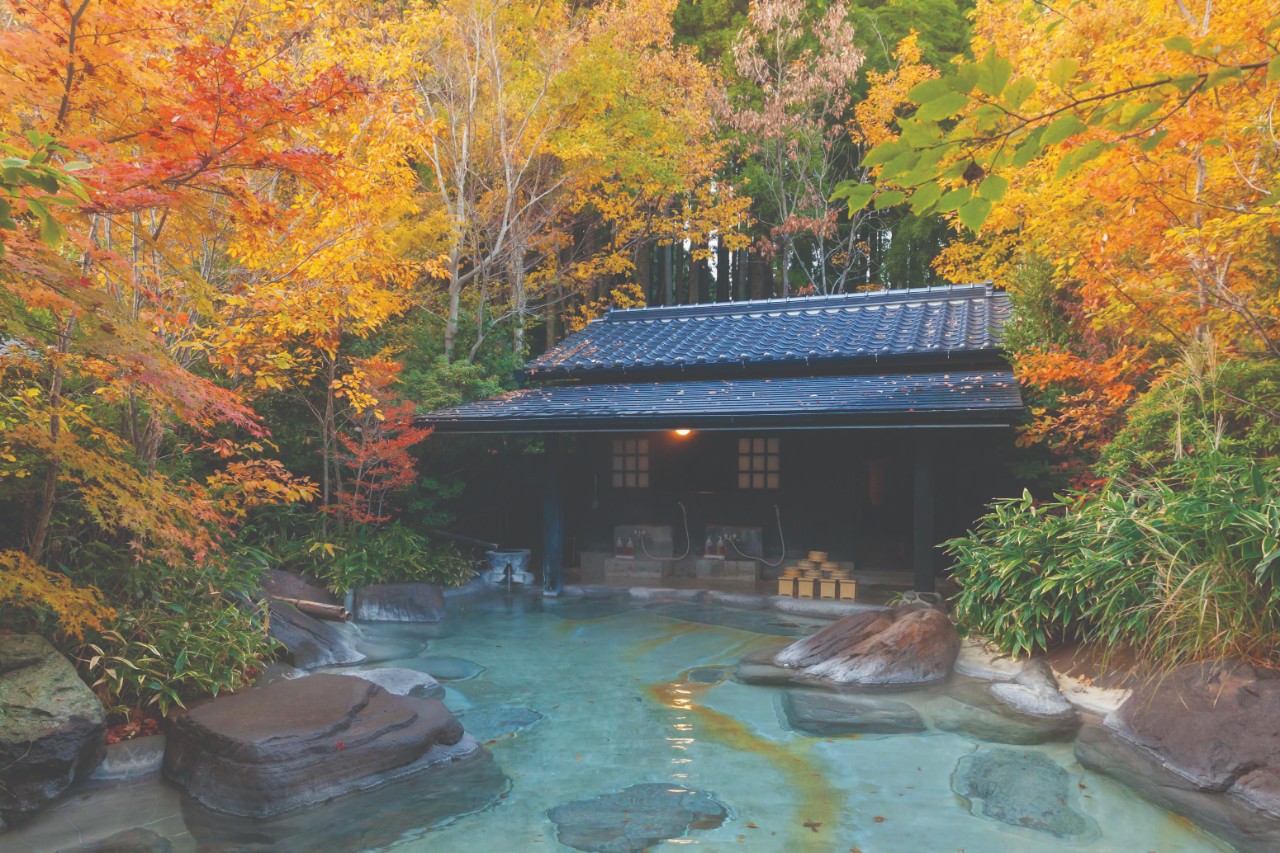 {story_images_zip}