Opened in November 2012, South East Asia Aquarium (S.E.A. Aquarium) at Resorts World Sentosa is one of the world's largest aquariums which houses more than 100,000 marine animals of 1,000 species.
Featuring more than 50 diverse habitats, S.E.A. Aquarium exhibits close to 80 extincted species including the manta ray, Clarion angelfish and a variety of beautiful corals in a pristine aquatic environment. Until now, it remains one of the top attractions in Singapore and around the region.
S.E.A. Aquarium showcases diverse aquatic life from around the world, including Singapore reefs, the Straits of Karimata, Java Sea, Red Sea, Bay of Bengal, Carribean, Californian and even from mangrove and freshwater ecosystems.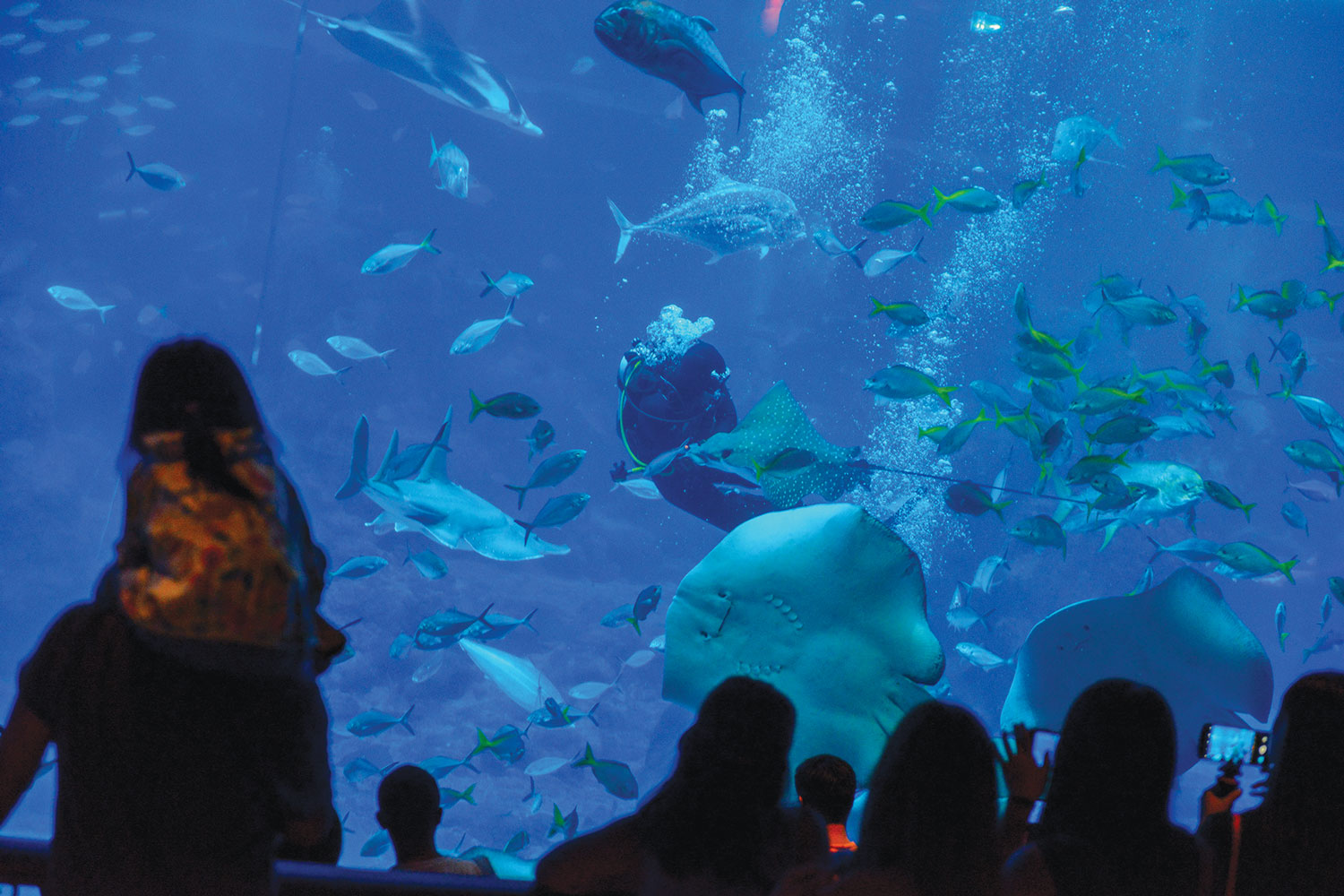 With habitats spanning across 42.8 million litres of water, the centerpiece of the aquarium is the Open Ocean Habitat which features one of the world's largest windows to the ocean with a floor-to-ceiling viewing panel of 36 metres long and 8.3 metres tall.
Visitors can come face-to-face with over 150 sharks from about 20 species, and spot 40 poisonous and venomous animals (including the brightly-coloured poison arrow frogs), or explore one of the world's largest collection of live coral habitats featuring over 150 species of hard and soft corals.
Seeking to inspire visitors to protect the world's oceans, the aquarium is interspersed with interpretive panels, touch screens, touch pools and other hands-on experiences that provide an interactive learning journey.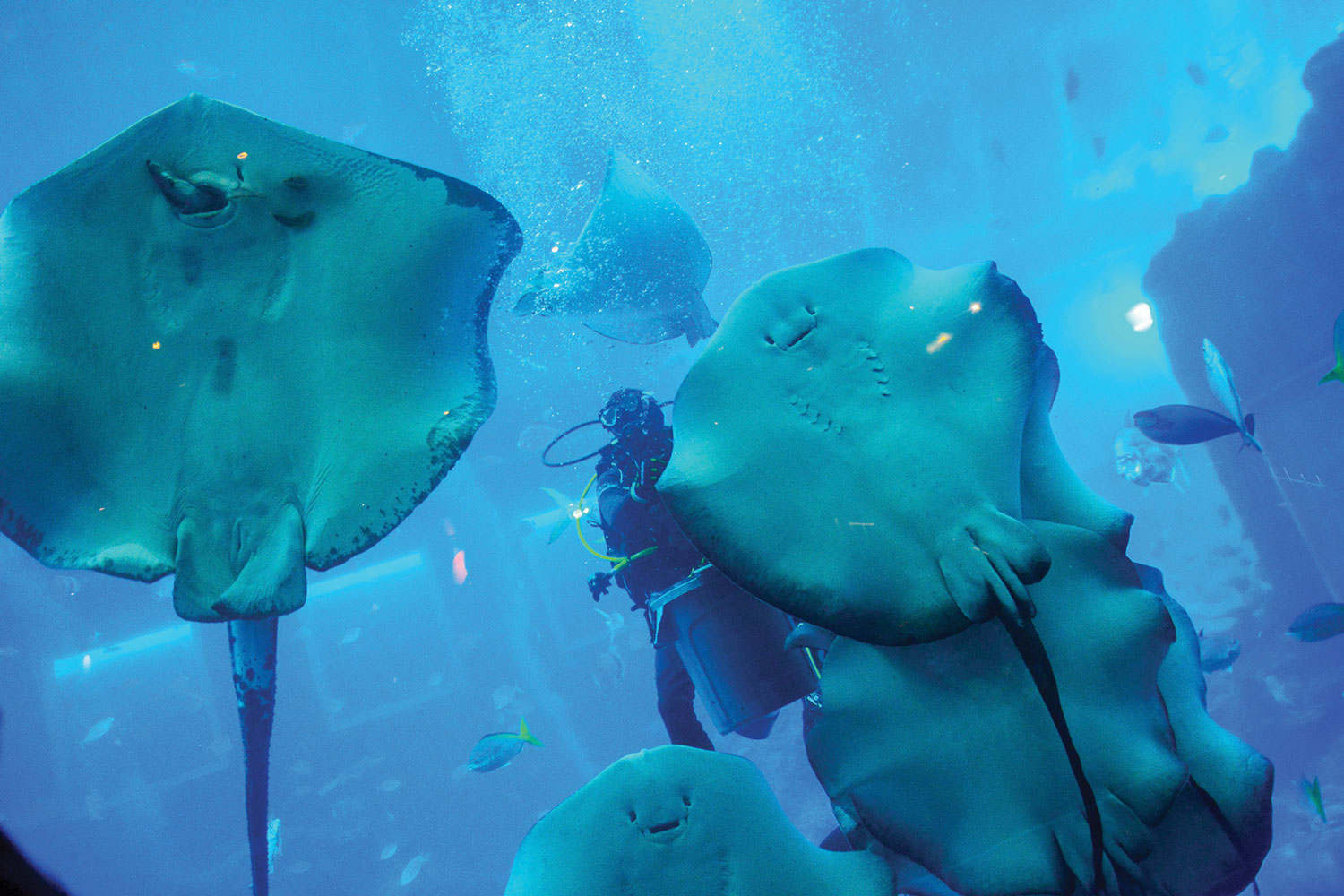 {story_images_zip}