Great World City Singapore will move onto the next phase of its refurbishment later this year, helmed by international architecture and design firm Lead8. Embracing the original building while supporting the present and innovating for the future, great care has been taken in the design of the grand old dame, ensuring her original charm is retained.
The redevelopment of Great World City is an important one for many Singaporeans. The storied leisure and entertainment destination harks back to simpler days in Singapore's history, a place for families, romance and glamour - with even Elizabeth Taylor attending a premiere in the park in 1958. Great World City is a place where many of today's seniors spent their youth, a place that is recalled with great fondness.
These fond memories are innately tied with the romantic Art Deco period in which Great World City was created, and continues to be the inspiration for the redesign. While simplifying the planning to make orientation more intuitive, the team has also selectively retained parts of the present design and facade but updated to reflect our contemporary times.
"It was important for us to retain the original emotion of the building. So much of Singapore's memories and experiences are tied into this space, that we thought it would add to the strength of our design, rather than detract from it." Said Meeta Patel, Co Founder & Executive Director of Lead8 and lead architect on the Great World City project.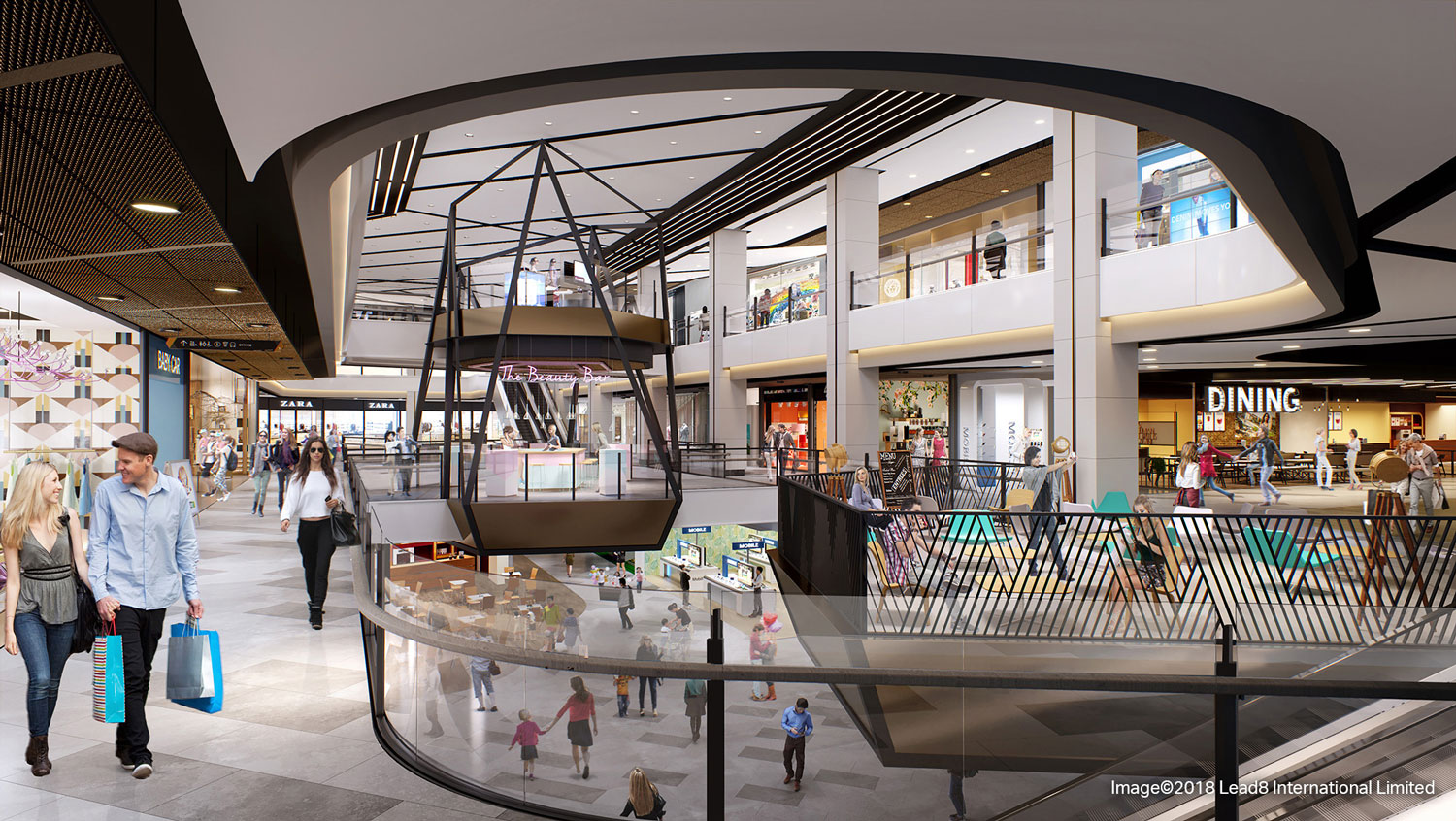 Physical memories such as the framing of the voids at the entrance have been retained, while the Art Deco detailing has inspired the contemporary interiors. The basement is designed as a food hall inspired by the original Diamond Restaurant and given a contemporary, edgy new look. While new restaurants and a food court on level 3 look onto publicly accessible landscaped terraces, which further opens up into lush green atmospheric views towards Singapore River and beyond.
Families are well catered for too, with the children's play area featuring a cafe that will appeal to parents. The play equipment will be customised for immersive play to cater to children with challenging but safe options appropriate to the different age groups.
The walkway around the building has been reconfigured to make Great World City more open, continuous and inviting, with restaurants opened to the street. However, the main changes are a celebration of the contemporary entrances to Kim Seng Road and Zion Road, as well as another new entrance at the Zion Road Food Centre, all seamlessly merging with the existing, retained facade.
The revised planning acknowledges and reimagines the acculturated migration routes adopted by locals over the years. By defining these unofficial navigation routes into official thoroughfares, Great World City irrevocably ties itself with the community.
About Lead8
Lead8 is an international design studio with award-winning experience in architecture, interiors, masterplanning, branding and graphics design. Founded in 2014 with a global team of over 200 design experts in Hong Kong, Kuala Lumpur, London and Singapore, Lead8 is committed to design excellence, innovation and sustainability. With vast experience in a wide range of project types, including large scale mixed-use developments, transit oriented developments, retail, offices, hospitality and airports, Lead8 provides bespoke strategies and deliver creative solutions for clients worldwide. Visit www.lead-8.com to find out more.
{story_images_zip}