Often considered the spiritual centre of the country, the Red Centre is a great place with outback beauty, bucket list icons and exciting adventure. While you visit Red Centre, Uluru which is known as Australia's outback icon is a must visit destination.
Home to many ancient wonders, the spectacular Uluru-Kata Tjuta National Park is most famous for the enormous monoliths it's named after. Measuring 348 metres high and 9.4 kilometres in circumference, Uluru is the largest sandstone monolith in the world, while Kata Tjuta is made up of 36 giant domes spread over more than 20 kilometres. For over 550 million years both sites remain deeply spiritual and sacred to the local Anangu people, who have lived here for more 22,000 years.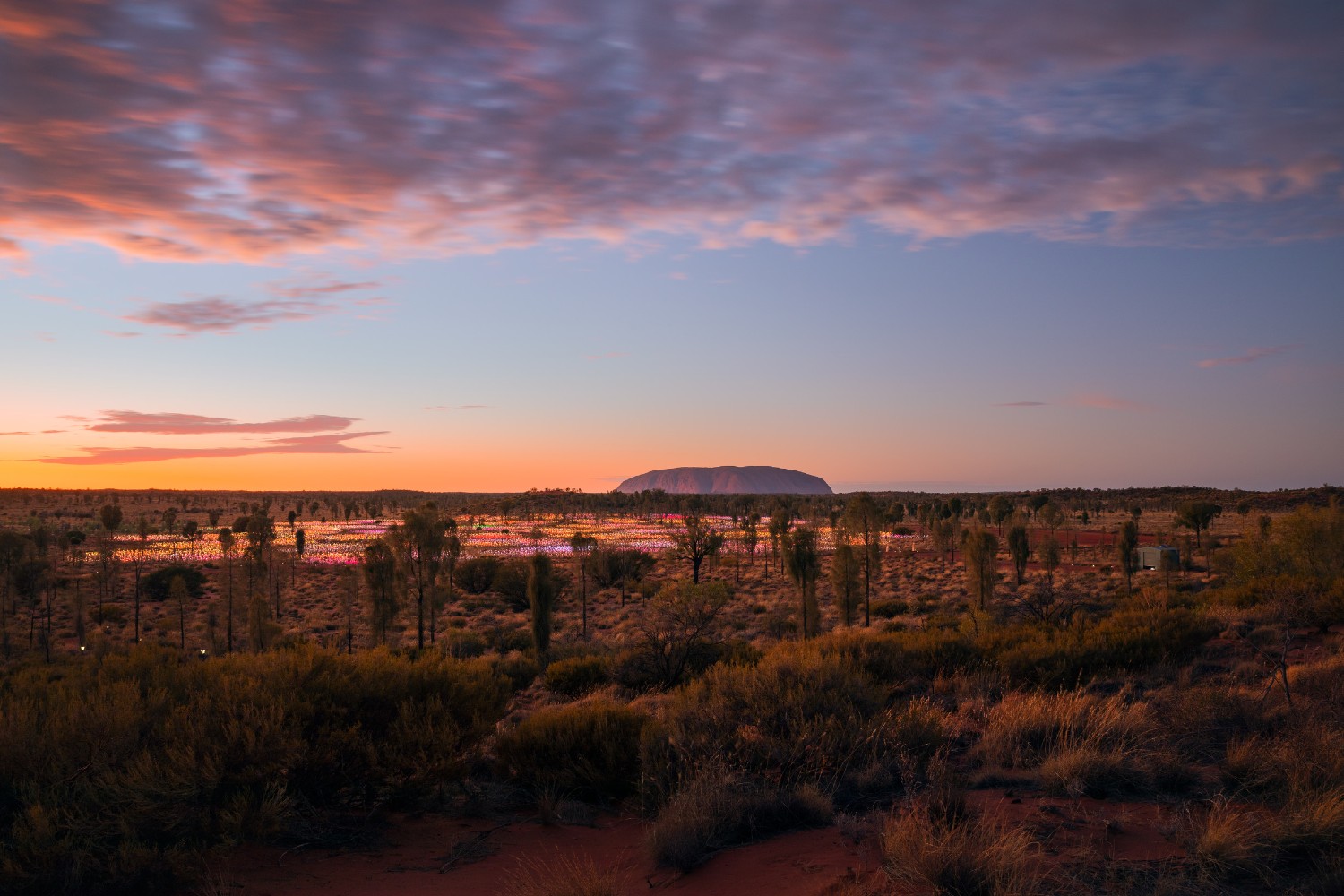 Visitors may start their trip at the Cultural Centre to deepen their understanding of Uluru-Kata Tjuta National Park. Within this award winning designed building built from locally made mud bricks, visitors will find everything from art galleries to cultural presentations.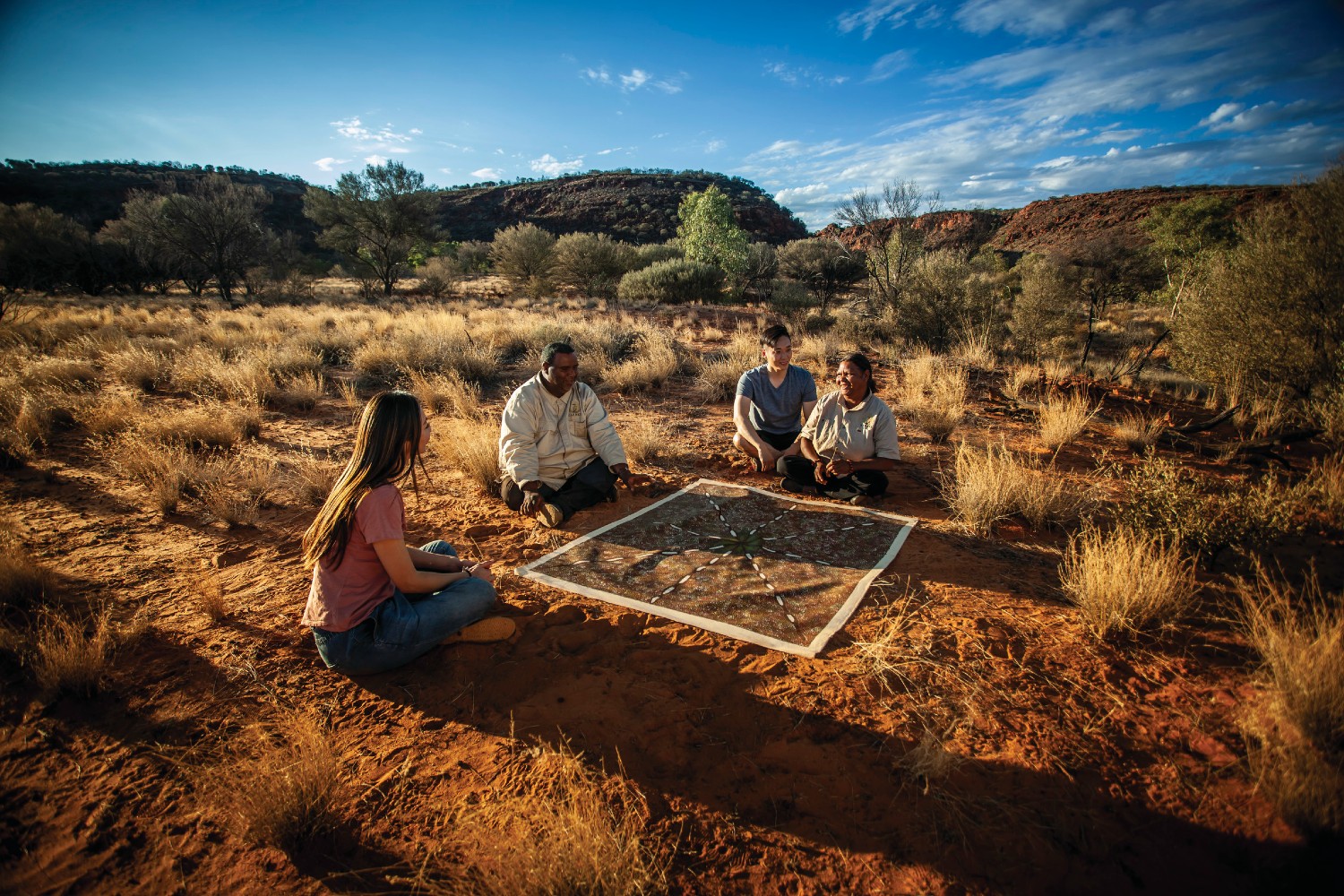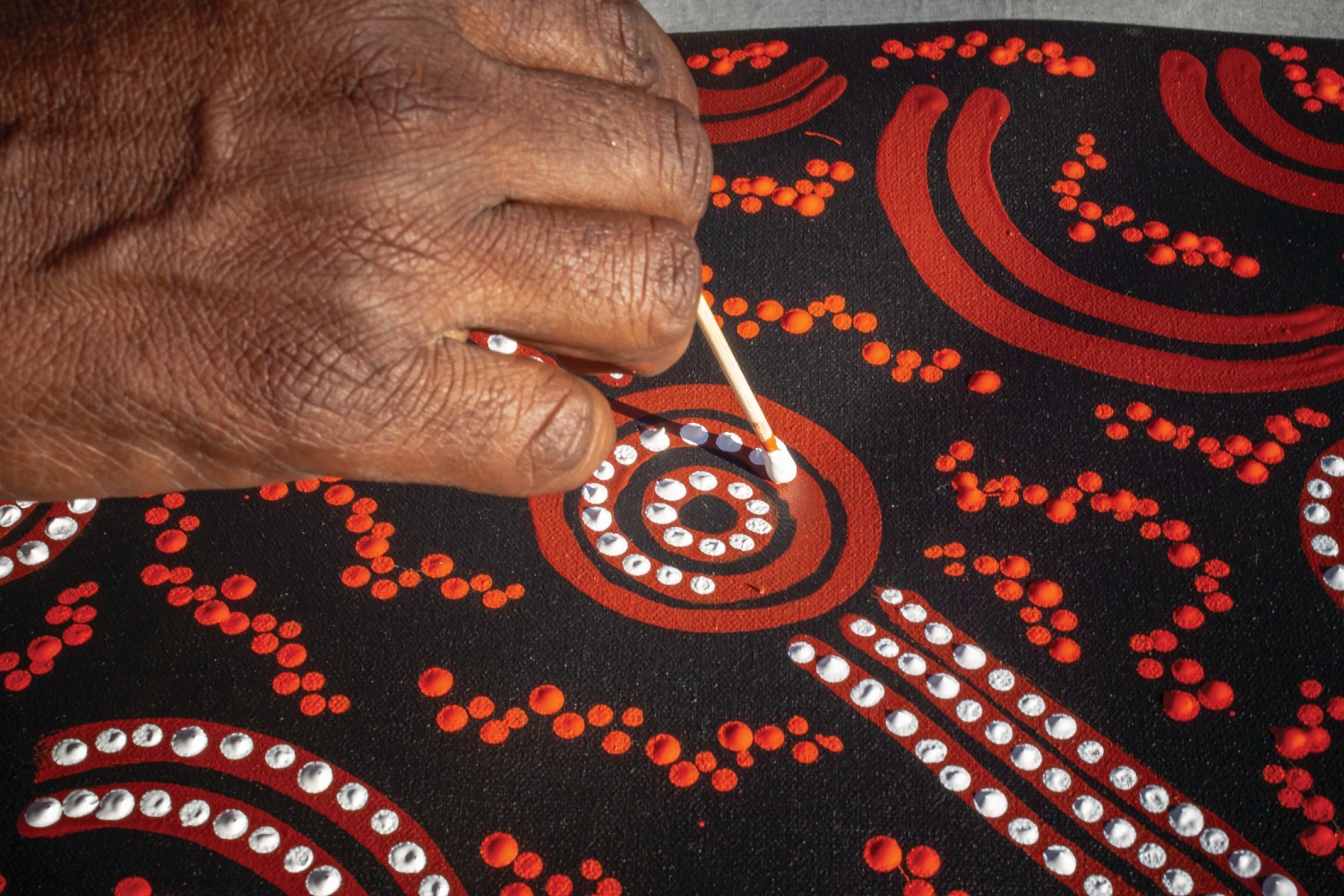 Uluru isn't just phenomenal in daylight; come nightfall, the outback sky reveals the wonders of the galaxy. Dining under the dazzling night sky of the Australian outback is one of those magical moments you can treasure forever, there are three outdoor dining experiences to choose from, namely Sounds of Silence, Tali Wiru and A Night at Field of Light. Field of Light is an installation by British artist Bruce Munro with 50,000 spheres of light that shine in the dark. The special culinary event combines a visit to the illuminated fields with an amazing dinner.
For visitors looking for some extraordinary excitement, sunset camel riding is an incredible experience. On this one hour ride, guests will meander through the rich red sands watching Uluru and Kata Tjuat bask in ever-changing light and colours as the sun slips slowly out of view.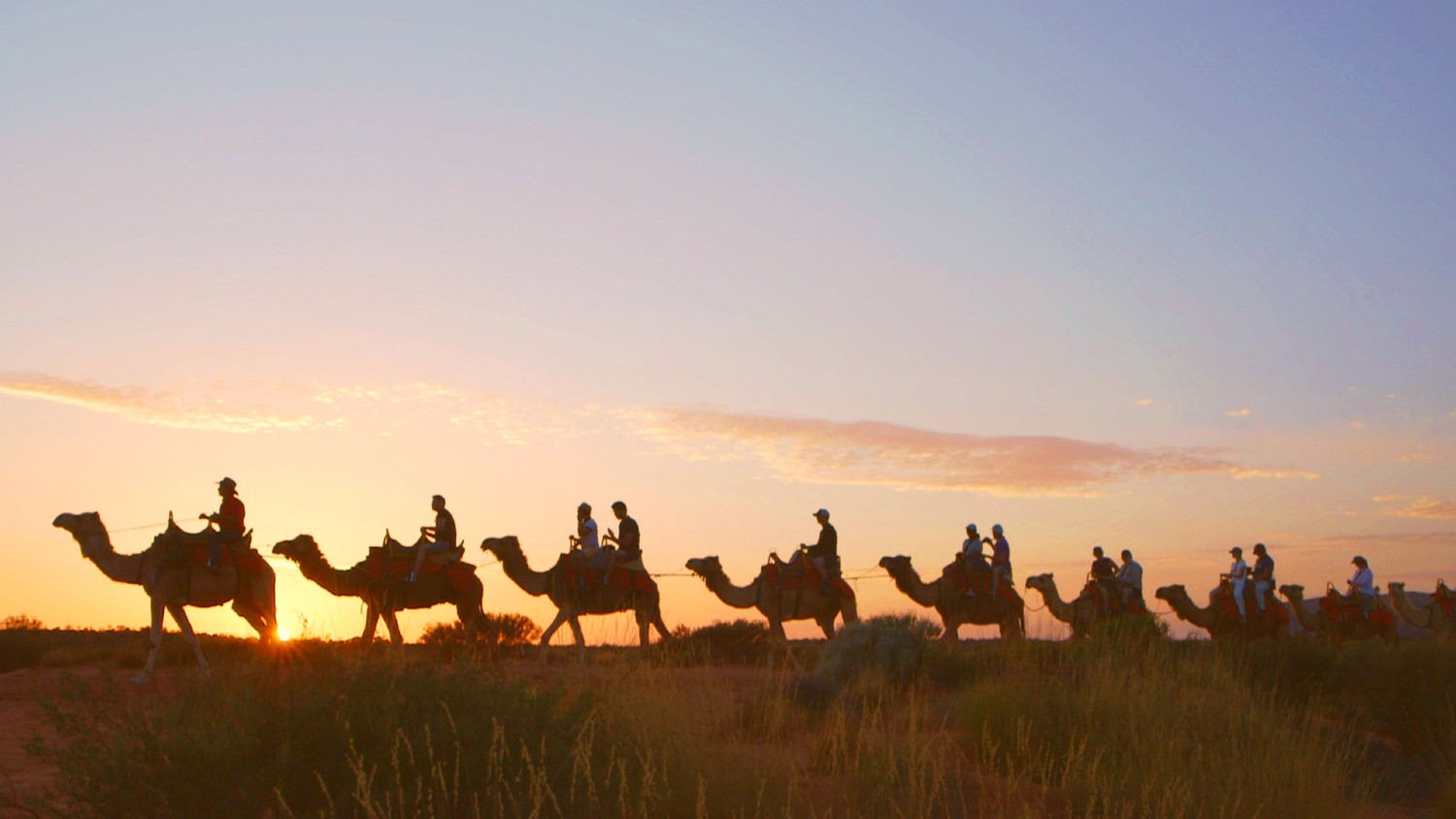 For visitors yearning for more adventure, you may take a helicopter ride for a real showstopper sight and marvel at Uluru and its ancient surroundings from above. Whether it is a short, day-long or sunset tour, it definitely will be an experience of a lifetime.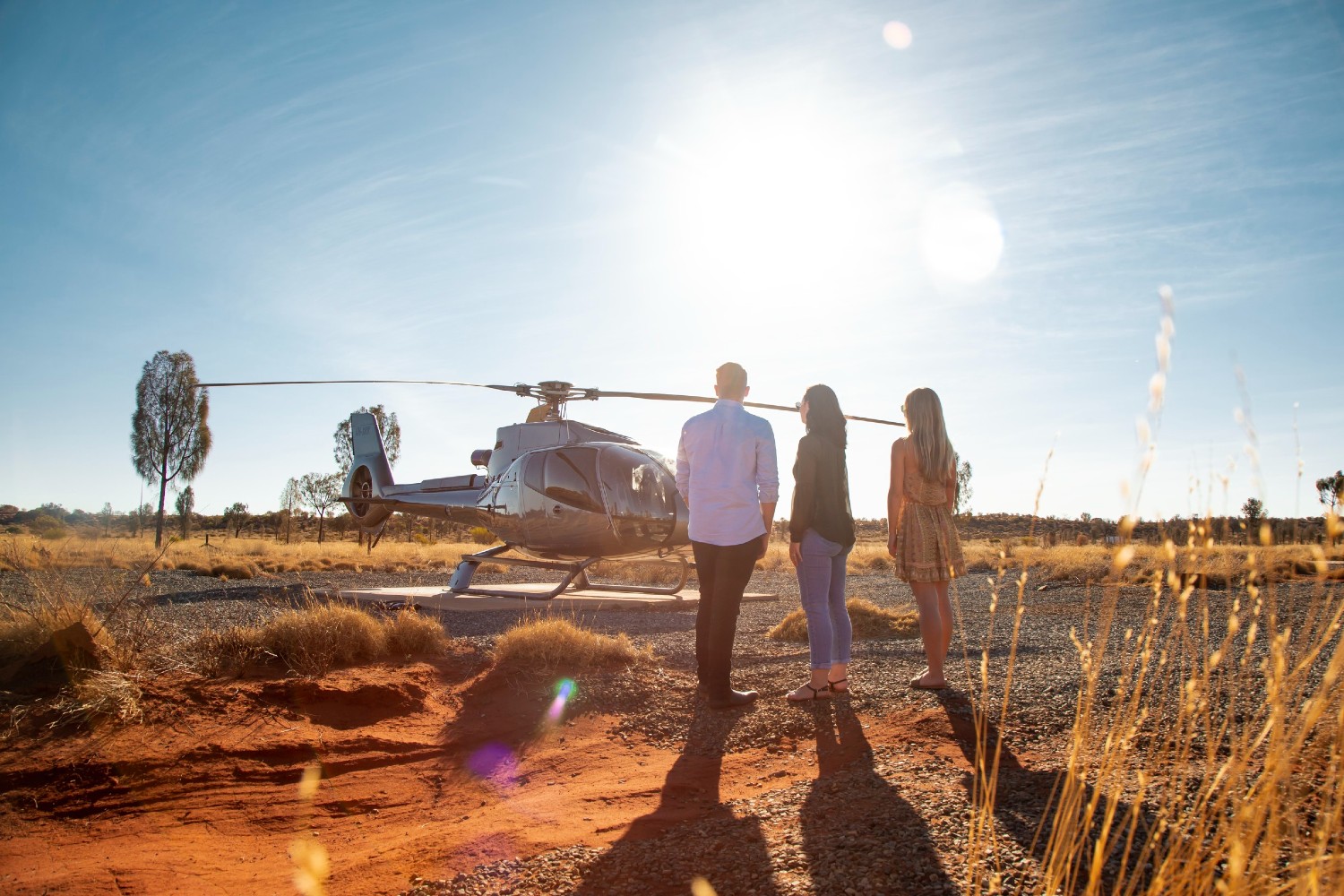 With views direct to Uluru and across the desert to Kata Tjuta, Longitude 131 ˚ is Uluru's most celebrated luxury camp. Dotted among the red-rust dunes of the Central Desert are sixteen tented pavilions, each offering connection with the outback landscape and its heritage, delivering the ultimate luxury wilderness experience in Uluru. To top it off, the welcome open spaces of the central Dune House include a restaurant and bar with ever-changing views of the monolith as a backdrop for dining as well as lounging areas in contemporary style, ideal for relaxing with an icy drink and exchanging stories of the day's adventures in the outback.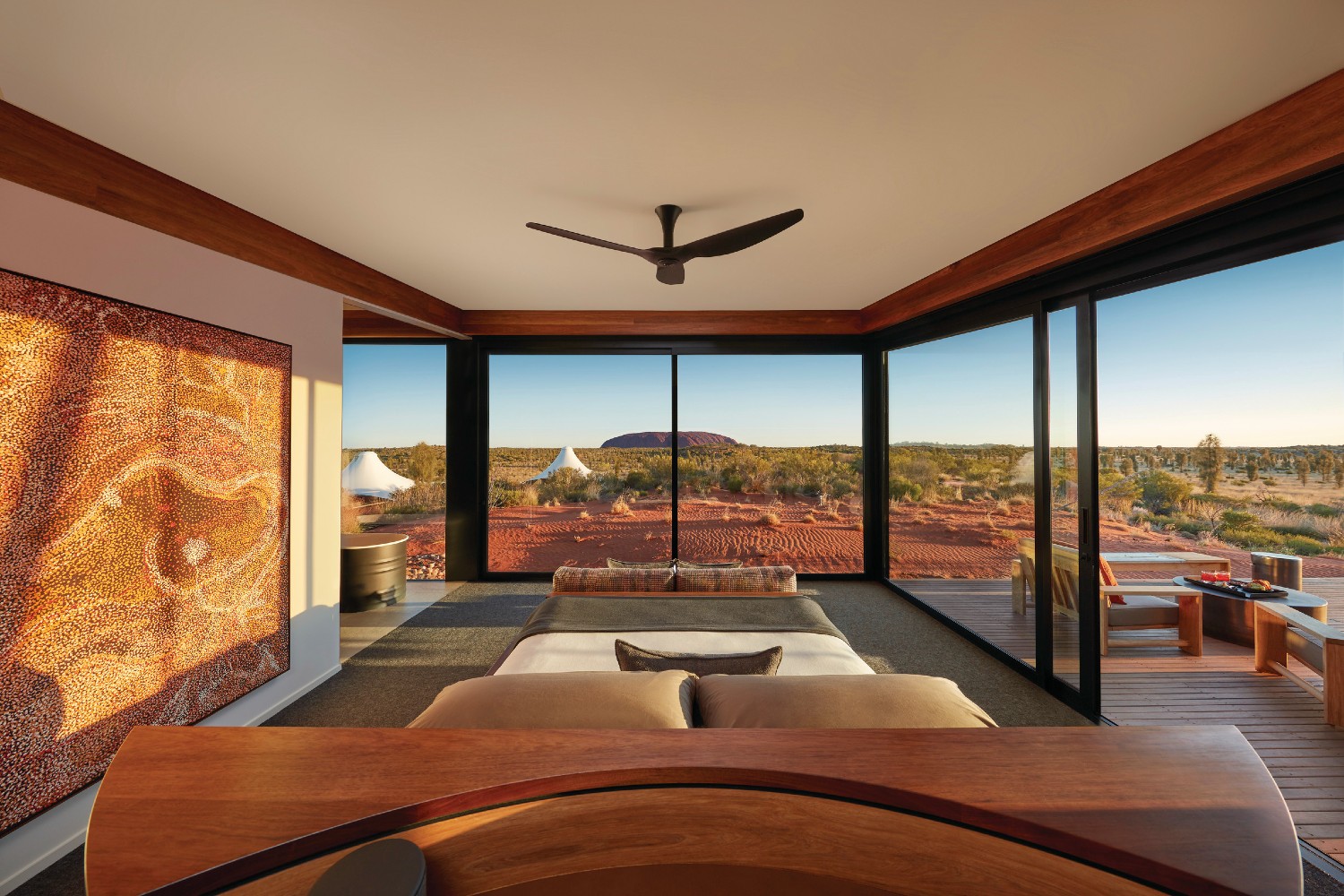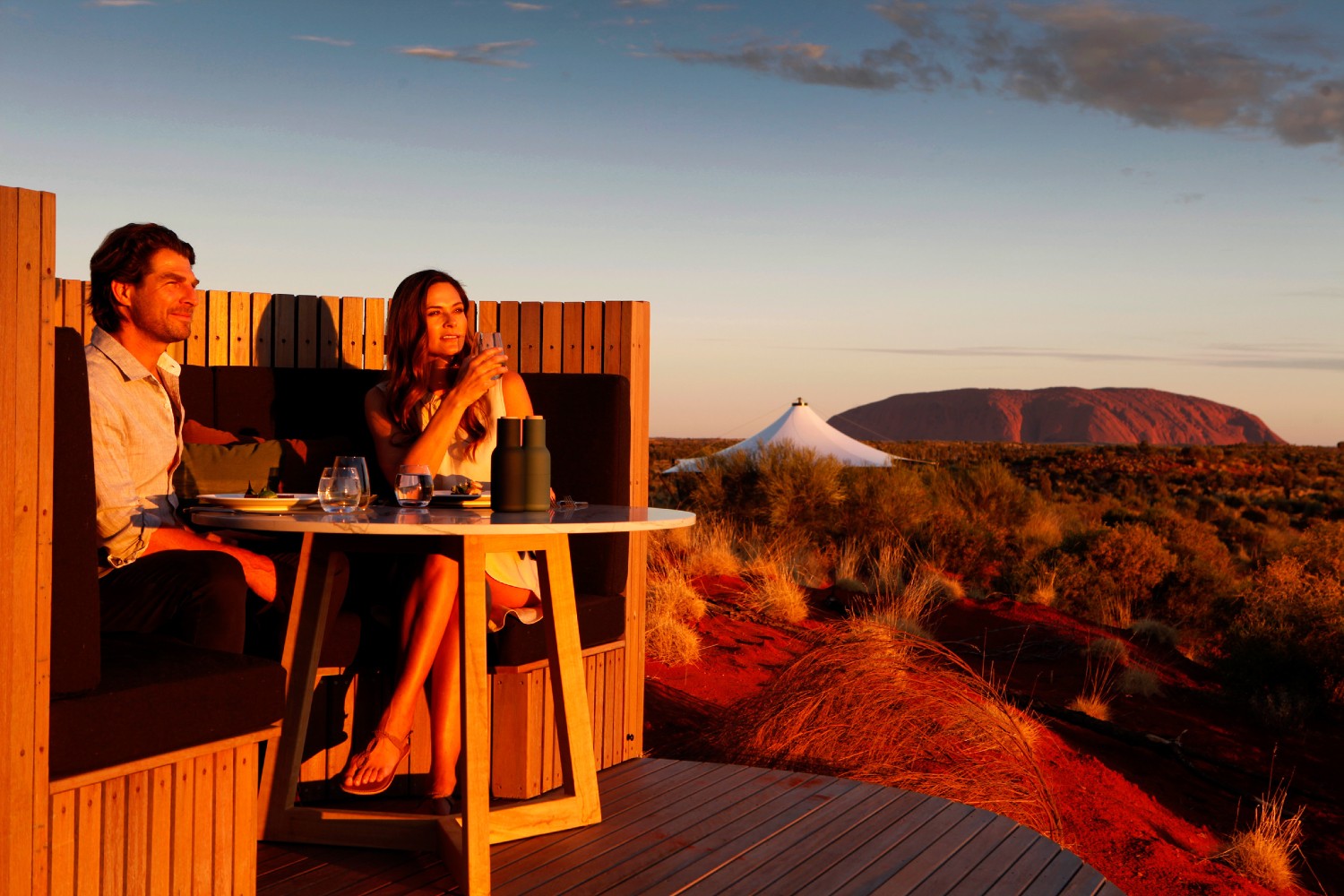 {story_images_zip}