After more than a year overshadowed by widespread gloom, there has never been a greater need for a little escape. With this in mind, LAURENT FERRIER has revisited his École Annual Calendar, venturing into the field of colour. Resplendent in blue and orange, this new creation is offered in a limited edition of only ten pieces, each of them numbered and engraved as "Série Atelier II".
This most recent creation is housed in the École-shaped case of the Maison. The name derives from the case made by Laurent during his studies at watchmaking school, which inspired him to create a new version, many years later.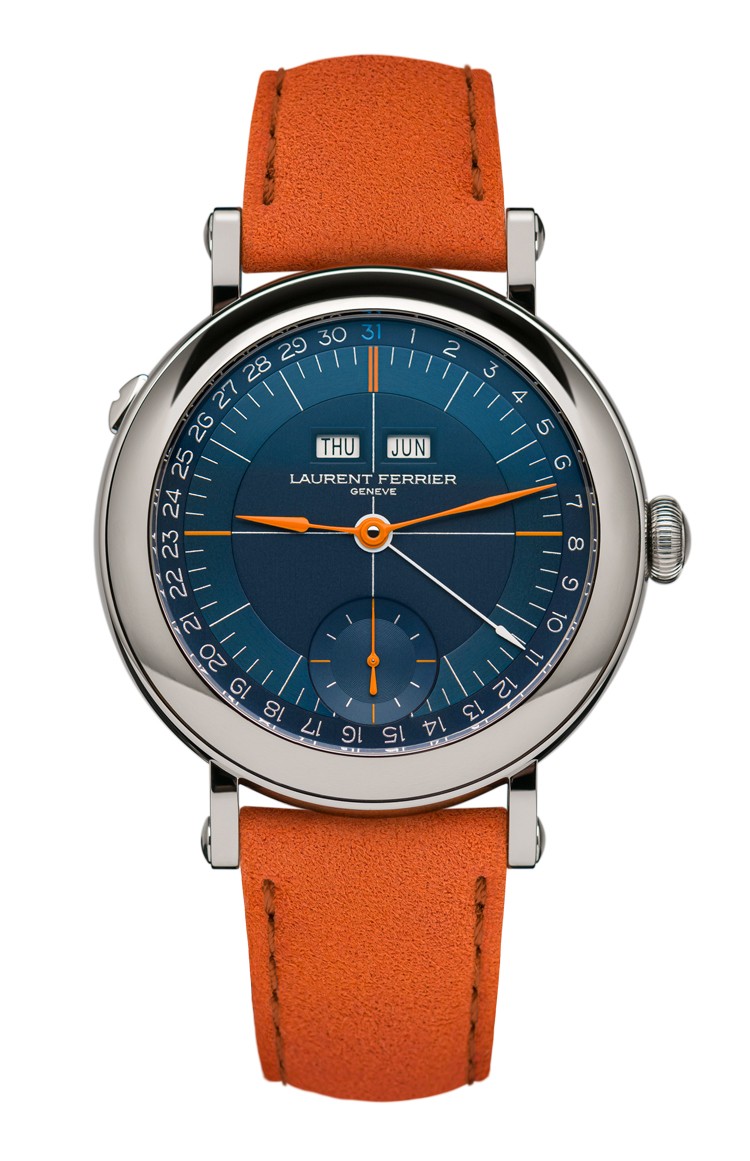 The two-zone blue dial of this new reference features a contrasting vertical satin-brushed centre, and circular satin-brushed hour ring. Blue, often associated with dreams and peace of mind, but also a symbol of the sky and sea, is ultimately a colour widely used in both traditional and contemporary watchmaking. Here, it is the product of a galvanic metal treatment process. One of Laurent's favourites, most of his collection showcases this colour. As always with LAURENT FERRIER timepieces, the intensity of the colour varies with the light. Shades are at times dark and captivating, while at others, clear and refreshing, while further enhanced by intense reflections.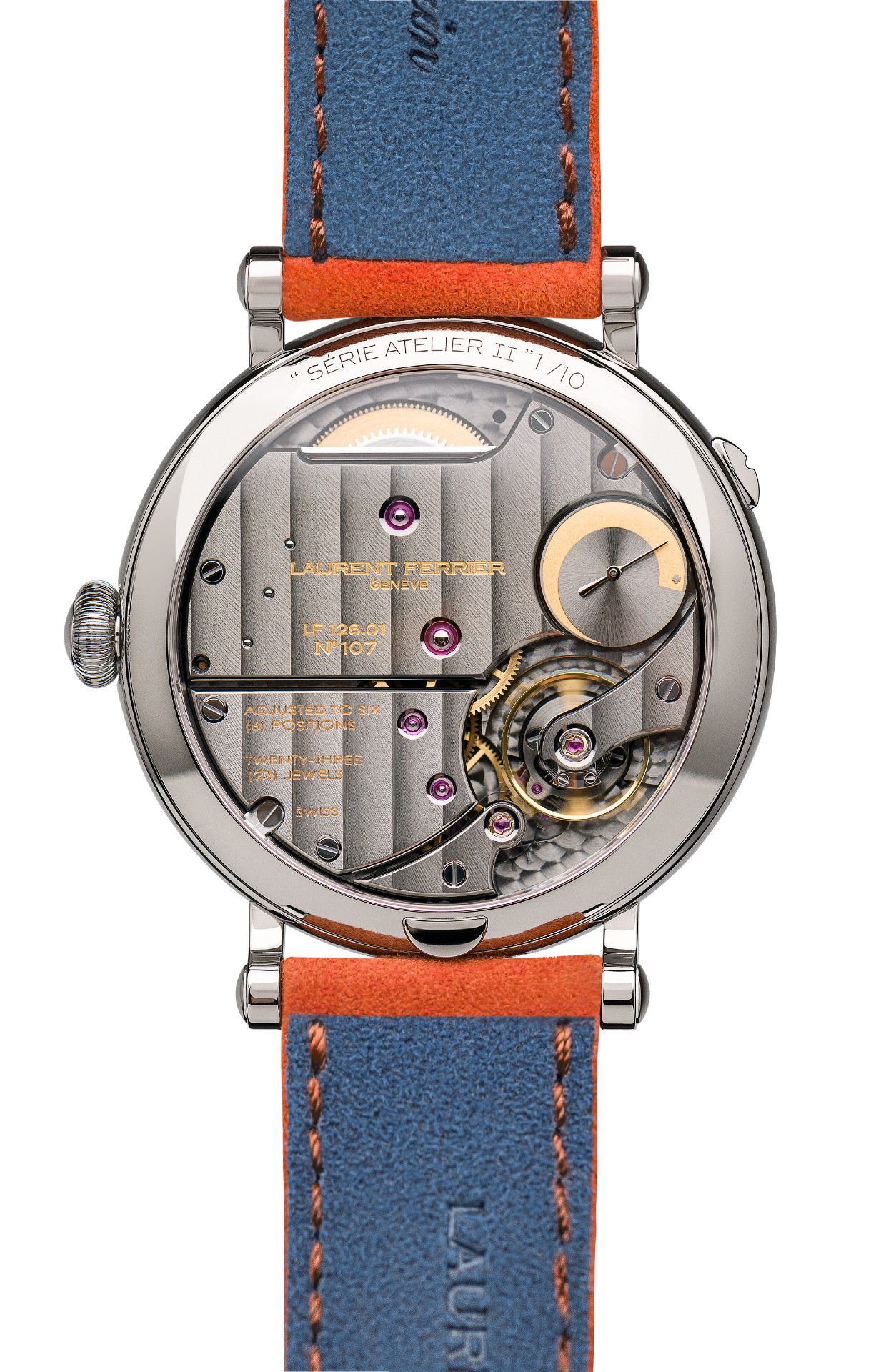 Designed to be worn on any occasion, the "Série Atelier II" limited edition of only ten pieces will be available exclusively from Atelier LAURENT FERRIER on their website via the following address: shop.laurentferrier.ch
{story_images_zip}