Table 65 Modern European Fine Dining, named after Singapore's country code, was opened at Hotel Michael, Resorts World Sentosa on December 2018. Under the direction of its very own Duth chefs, Richard van Oostenbrugge and Thomas Groot, the restaurant now One Michelin Star in The Michelin Guide Singapore 2019.
Both its chefs - Richard and Thomas, are successful names in the culinary scene. They launched Amsterdam's first no-tables restaurant - Restaurant 212, and had worked together ever since. Later, they also garnered two Michelin stars for Hotel De L'Europe's Bord'Eau.
Table 65 portrays itself as a fine-casual dining restaurant, where guests can enjoy high quality cuisine in a relaxed atmosphere. Therefore, the restaurant's centerpiece is a large custom-designed chef's table that allows guests dine in the perimeters of an open kitchen, where the chefs cook, interact and entertain every one like in a home kitchen.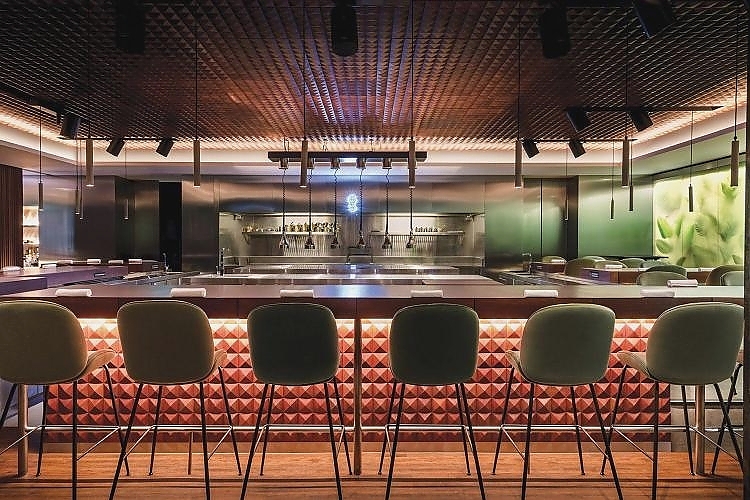 Their signatures dishes include the "Os a moelle" smoked herring bone, veal tartare with bone marrow, cockles and Beluga caviar, the Toh Thye San duck, binchotan roasted with blueberry aigre-doux and sauce Rouennaise and the stunning Apple with salted caramel, puff pastry and walnut.
Among all, the Apple dessert features a transparent sugar glass bubble encasing a green apple sorbet with chocolate "pips" on a puff pastry base, almost as beautiful as a piece of art. This dish has become synonymous with Chef van Oostenbrugge and is a sweet, must try dessert after a meal at Table 65.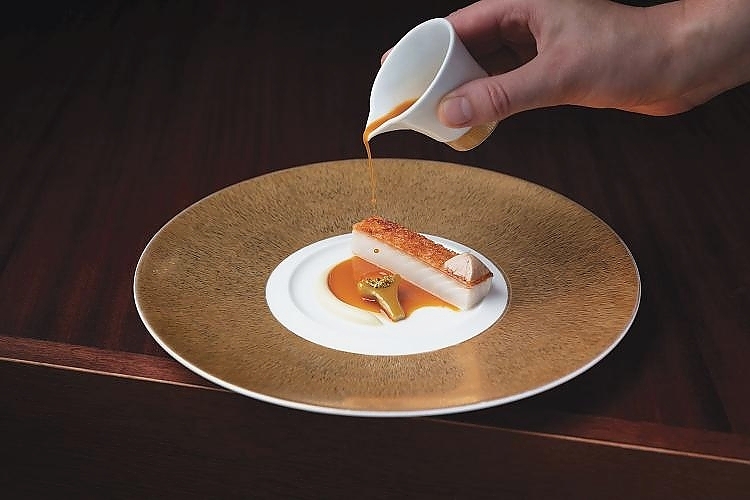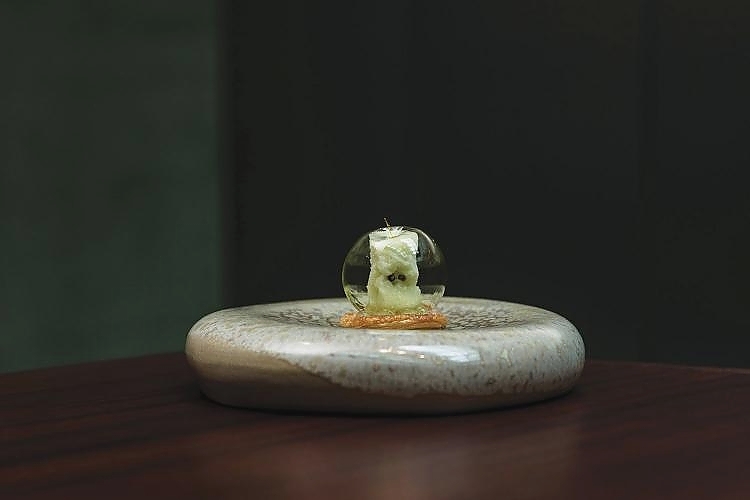 {story_images_zip}