Bell & Ross announced to more than 100 VIP guests and media partners in the ceremony early August that their boutique located in Gurney Plaza would be under the operation of Hengdeli Group.
More than 15 years ago, Bell & Ross and Hengdeli Group started their business partnership and it has flourished year after year. This new partnership marks a refreshed milestone and is also a continous step in upholding their vision to create dreams, fuel their consumer's journey with aspiration for perfection.
Bell & Ross was introduced to Malaysia nearly 20 years ago with the first boutique opened in Pavilion Kuala Lumpur in 2011. Bell & Ross stressed that Penang has always been a city which they want to set foot on as Penang is a city of combination of old world heritage and present day advancement is perfect suited Bell & Ross which is built on aviation history and modern techniques.
At the event, (L-R) Mr Raymond Tan, Sales Manager of Bell & Ross, Mr Chocky Ng, General Manager of Hengdeli, Mr Peter Chan, Centre Manager of Gurney Plaza Penang, cheered to celebrate their continuous business partnership.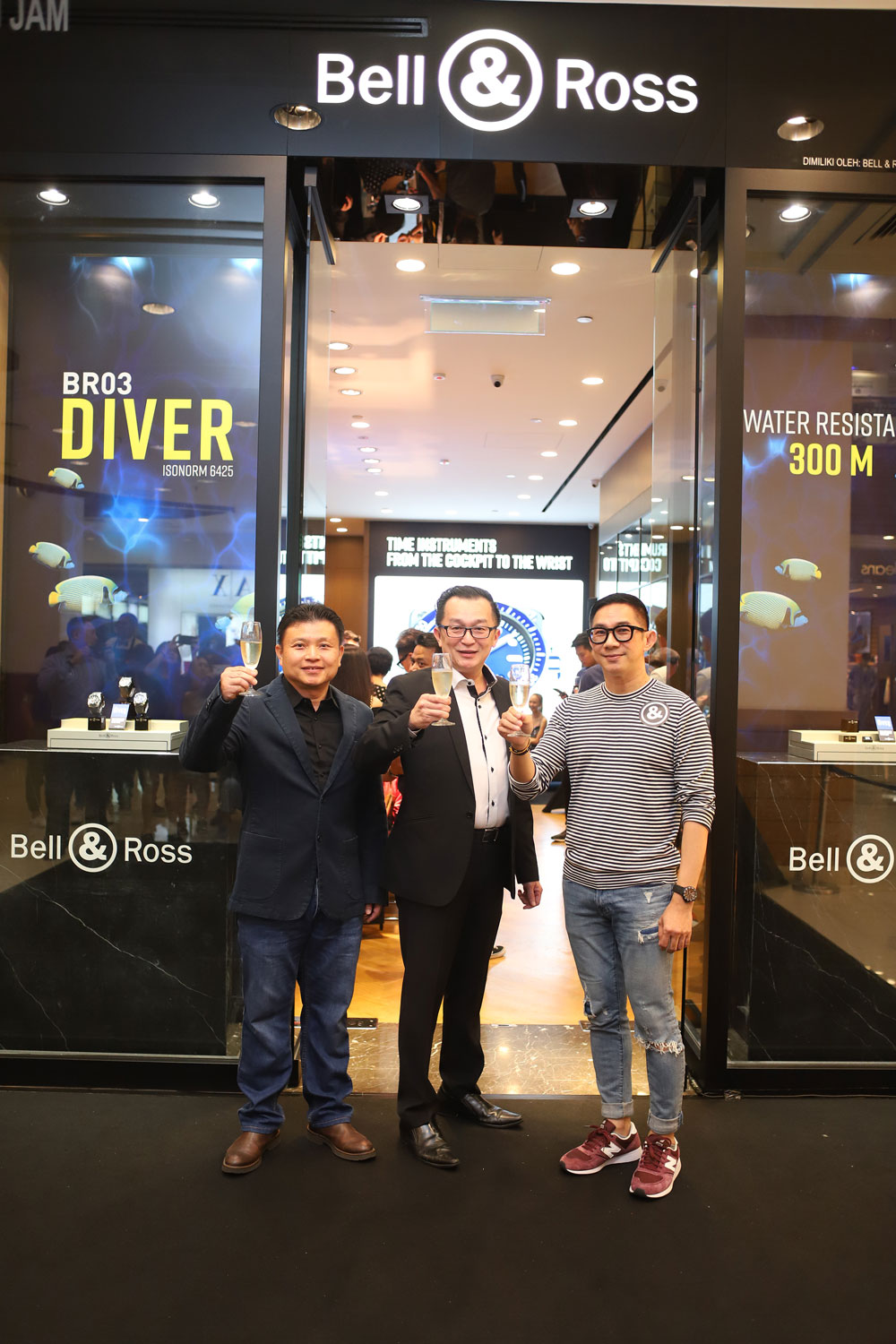 {story_images_zip}