As one of the Central Switzerland's hidden gems, the Swiss Alpine village of Engelberg and the Mount Titlis glacier is a convenient excursion from the major cities of Zurich and Lucerne. Engelberg – meaning the "mountain of angels", is originally founded by a Benedictine monk. This area is now a famous winter wonderland filled with many attractions and memorable experiences.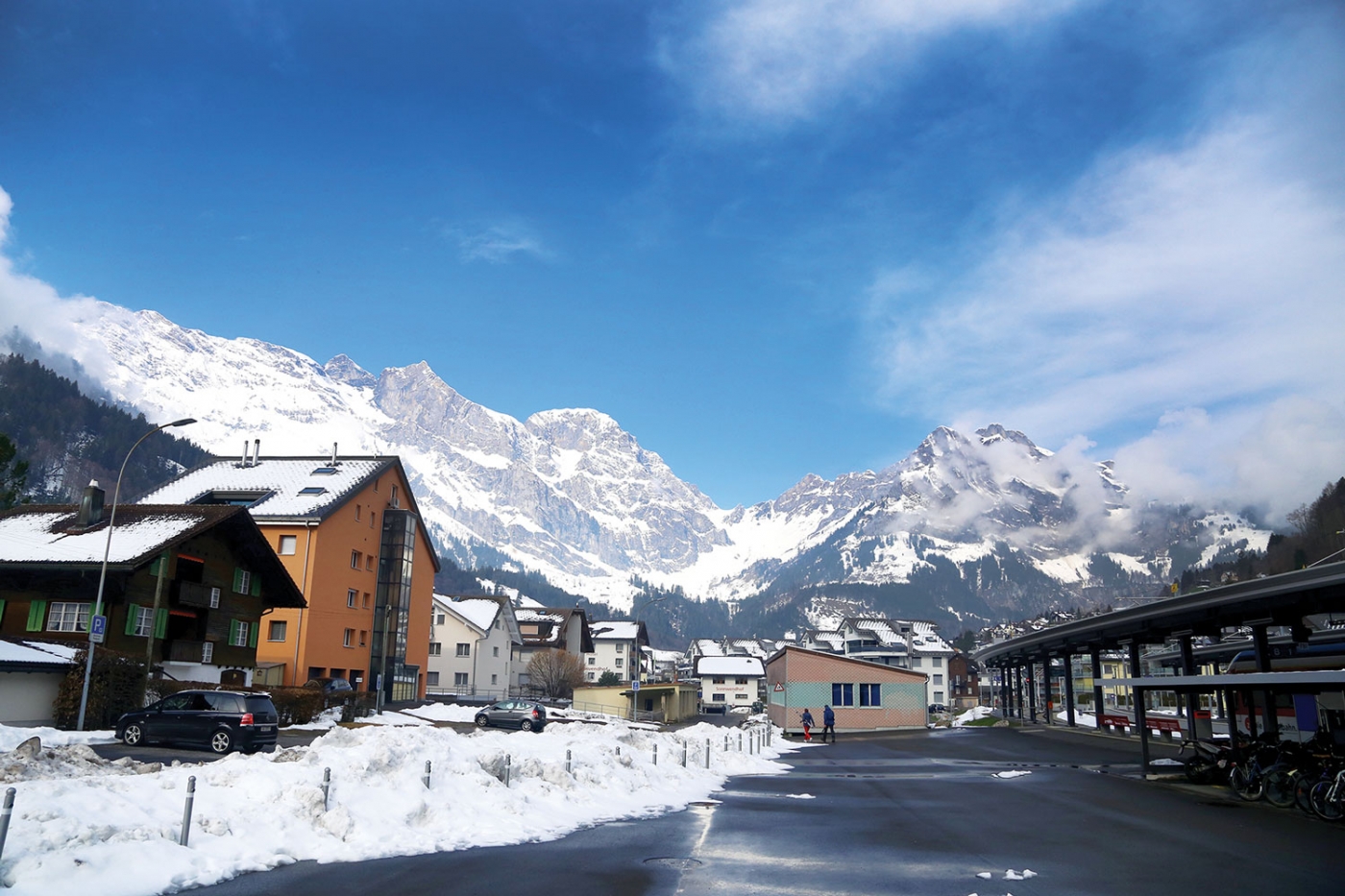 Mt. Titlis & Cable Car
Mount Titlis is the highest peak in central Switzerland, reaching 3,239 meters above sea level. It has the finest views for visitors—not only an amazing panoramic view of the Alpine peaks, but other fascinating attractions as well. Don't miss out on the Titlis Rotair gondola -- the world's first rotating cable car. The fully revolving gondola transports passengers conveniently to the summit in a five-minute ascent, offering stunning views of sheer rock faces and glacier crevasses of the Alpine peaks.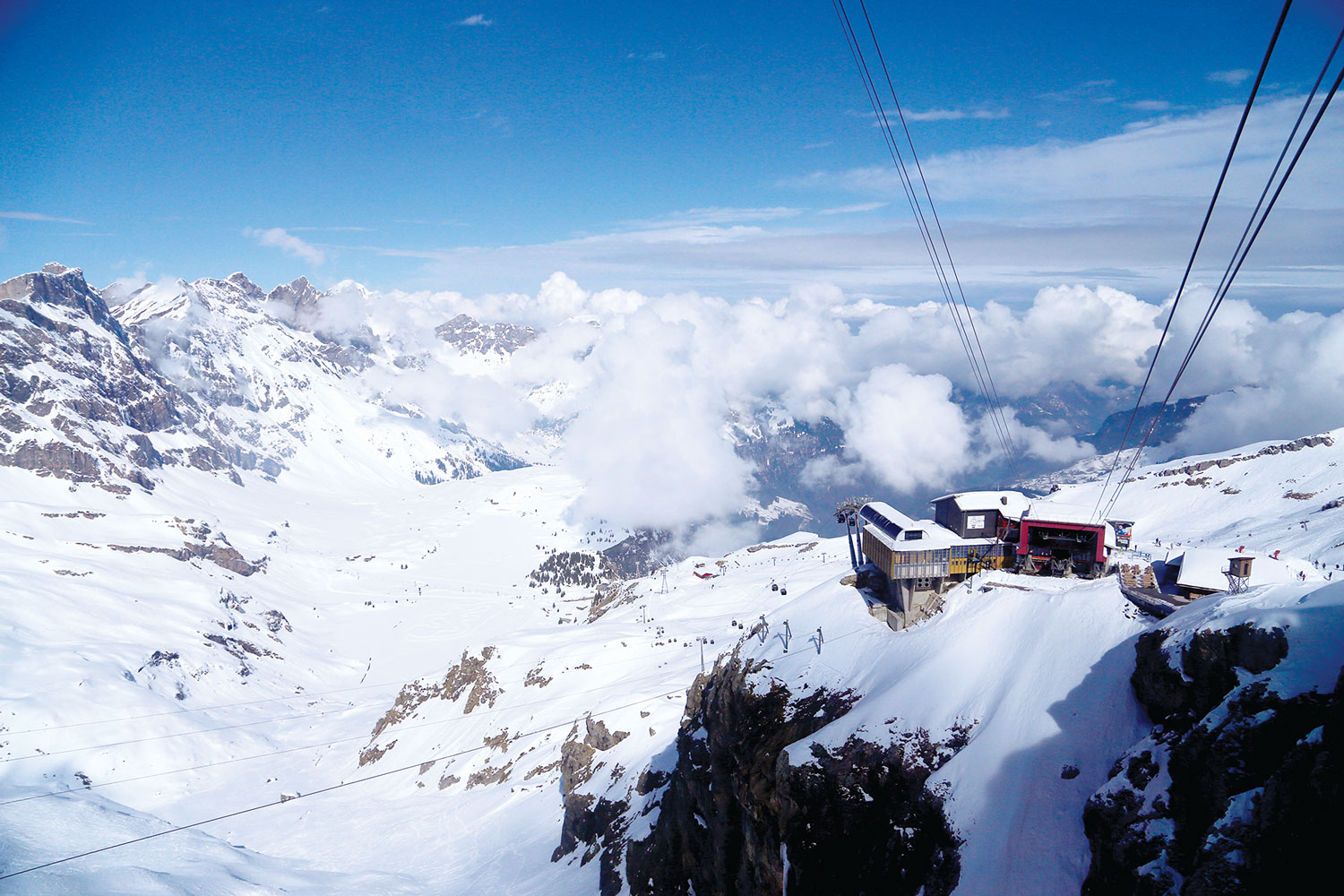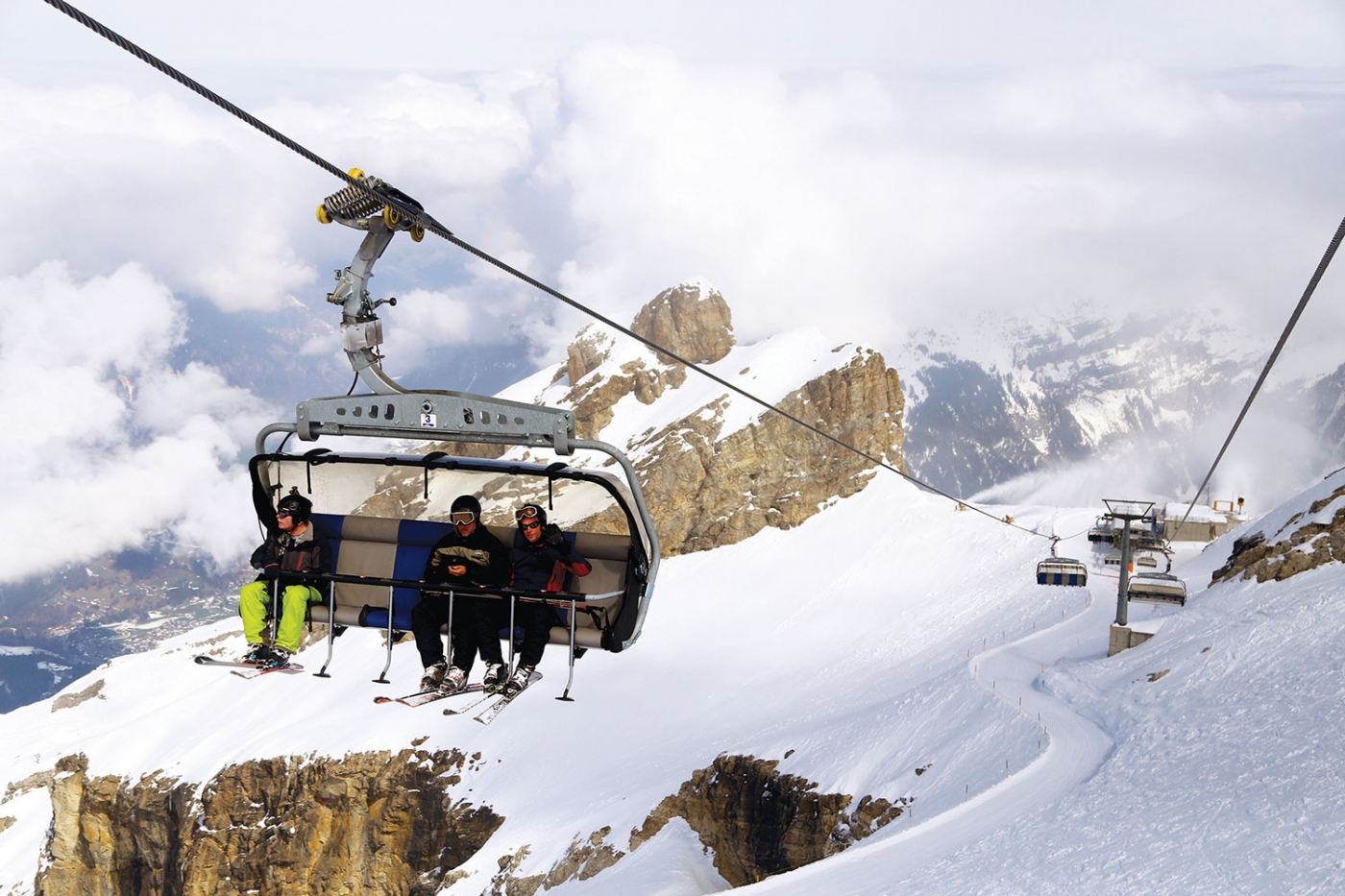 Titlis Cliff Walk and Glacier Cave
Titlis cliff walk -- Europes' highest elevation suspension bridge is simply a must-do. It is situated on the Titlis glacier in the Engelberg region at 3,041 metres, and makes a 500-metre drop. It takes a 150 heart-pounding steps to traverse. On clear days, visitors can see all the way to Italy, including the Uri Alps and some of the distant glaciers. However, it is the experience of crossing the Titlis Cliff Walk that will take your breath away.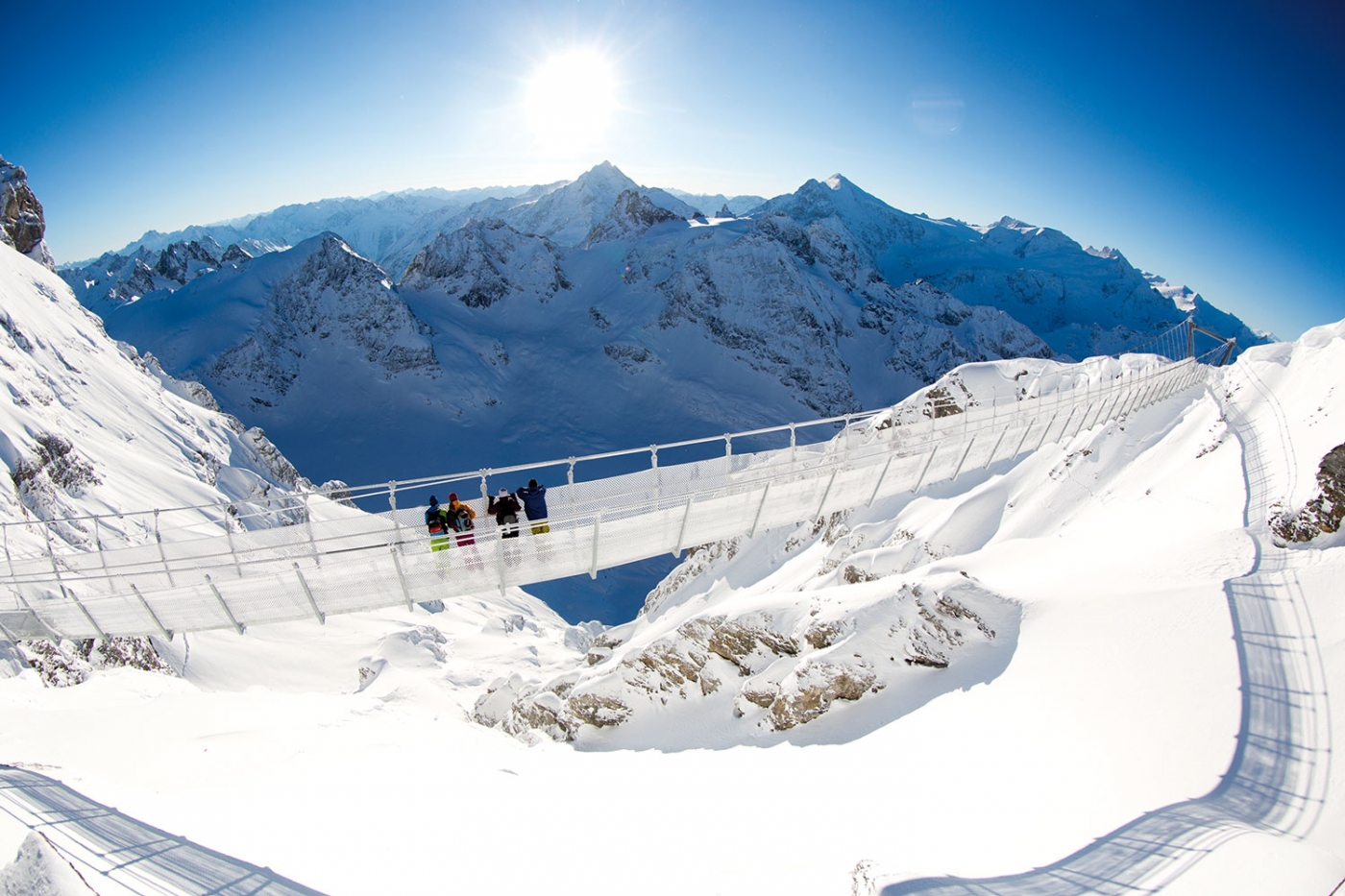 At the frosty heart of the Titlis glacier, a magical world awaits. The Glacier Cave in Mount Titlis is 20 metres below the glacier's surface. The natural blue colour, due to the light's refraction, illuminates the 150-metre-long walkway of frozen ice. The temperature inside the cave is regulated at frosty -1.5˚C. Exploring the glacier cave is an amazing experience.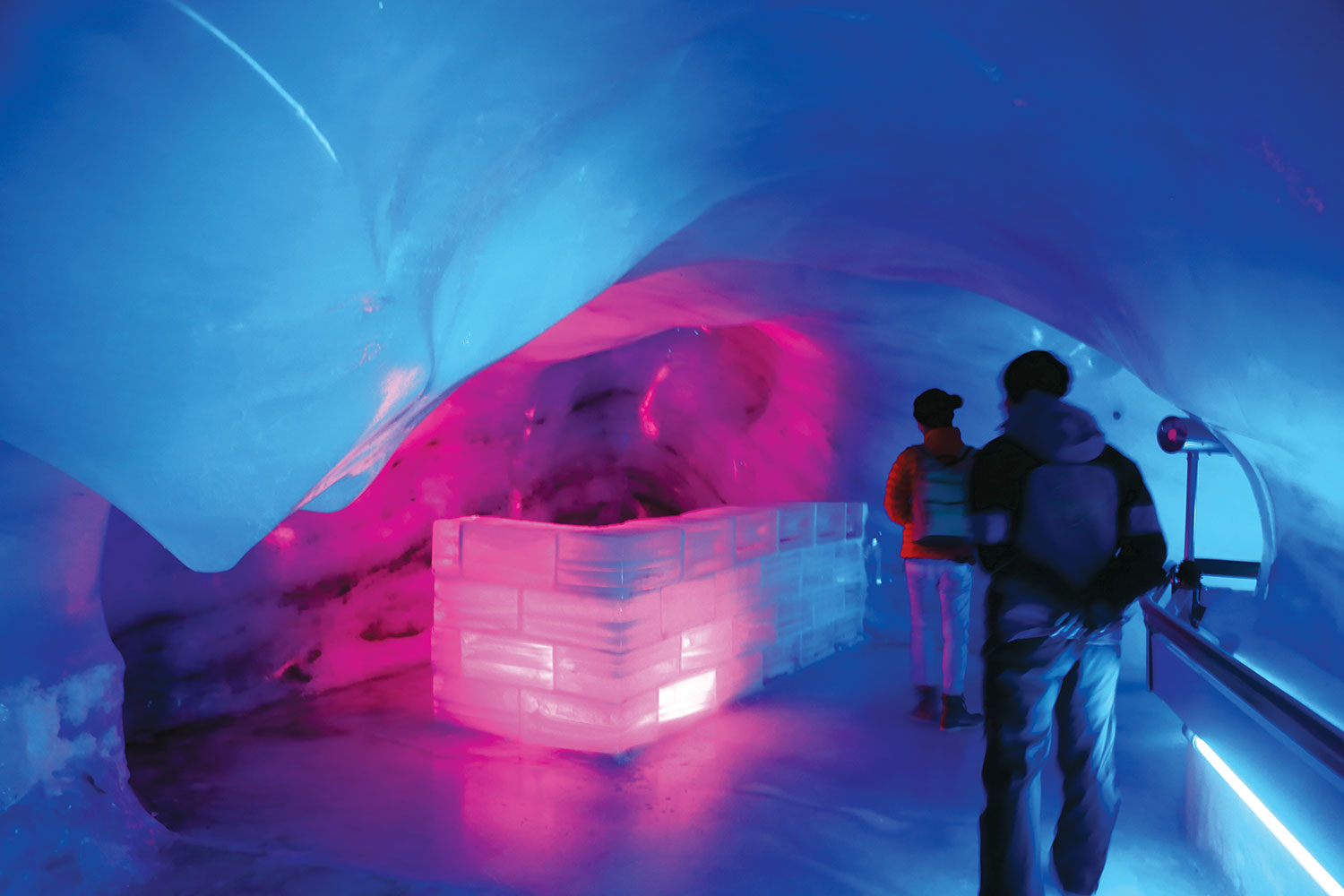 {story_images_zip}