The 2018 Taiwan Lantern Festival is going to present itself via water, on the land, and in the air. Bringing together tourism, technology, culture and art, the festival is expected to manifest Chiayi County's renewed traditions and creativity as a ground-breaking "smart" event.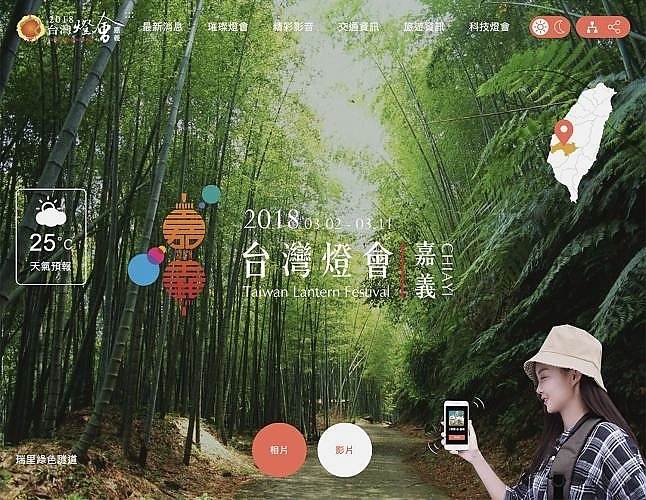 The "water" lantern zone features water and light shows which are in par with international standards on the globally famous sea of clouds, sunrise, forest railways and cherry blossoms of Alishan, in addition to a presentation of the water landscape and architecture of the Southern Branch, National Palace Museum located right in Chiayi.
The shows will take place at fixed hours every evening during the festival period, as accompanied by dance performances by professional troupes. The "land" lantern zone delves into Chiayi history, highlighting traditional craft art and the works by local artists. New ideas are instilled into this otherwise traditional lantern display in an artistic way.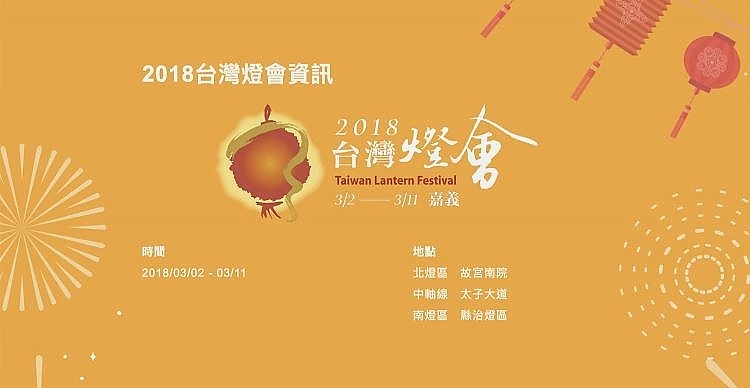 The "air" lantern zone shows high-tech lanterns made with new technology, materials and techniques. These lanterns look truly different. Chiayi is planning to build an innovative lantern festival. Added with technological, artistic and cultural elements, each of the displays is unique and worth some discussions. Please look forward to this one-and-only event!
More info at http://www.taiwan.net.tw/

{story_images_zip}