To promote Taiwan's post-pandemic bicycle tourism, the Taiwan Tourism Bureau (TTB) KL Office has collaborated with three local indoor cycling centers to organize a three-month "Let's Move with Taiwan!" cycling event. The locals can now cycle indoor while enjoying the beautiful landscapes around Taiwan.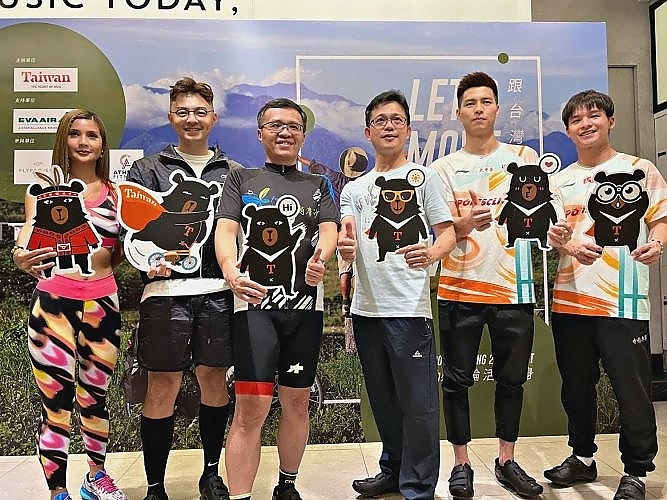 Taiwan Tourism Bureau (TTB) KL Office has taken serious measures in response to the COVID-19 pandemic. This is the bureau's first event in Malaysia, after Malaysia lifted its entry and movement restrictions, in the hope of encouraging the public to rekindle their affection for Taiwan. The director of Taiwan Tourism Bureau KL Office Mr. Abe Chou said, "This year our theme for tourism promotion is 'Delicious Cycling & Train Rides', focusing on the cycling and train experiences in Taiwan. Malaysians can experience the fun and excitement of touring the island with a bicycle and riding the trains, when Taiwan is open for entry, while enjoying the local delicacies."
Taiwan is known as a "bicycle paradise", with a well-connected cycling network, comprehensive infrastructures and excellent safety planning and management, which attract many bicycle enthusiasts from all over the world every year. Knowing that the Malaysians are not able to experience the actual fun of bicycle touring in Taiwan at the moment, Mr. Abe Chou has decided to collaborate with flyproject.co in Kuala Lumpur, So Cycle in Seremban, Negeri Sembilan, and Athens Fitness Penang in Penang to conduct free indoor cycling classes at designated times between July and September.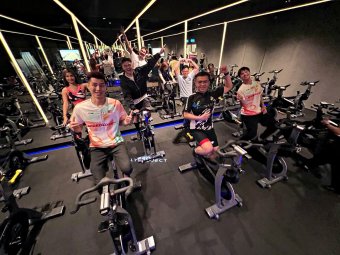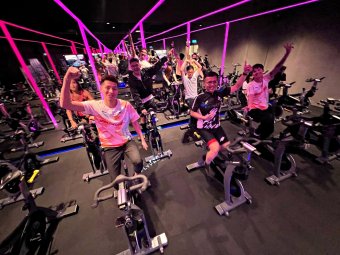 During the hour-long class, videos of attractions in Taiwan will be shown in the cycling studio, allowing the participants to enjoy the beauty of Taiwan while cycling. At the same time, the instructor will also use music to create a seamless connection with Taiwan, providing a virtual experience of cycling on flat roads and slopes. There will also be a dedicated playlist, featuring pop songs from famous Taiwanese singers such as A-Mei Chang, Jolin Tsai, Mayday, Rainie Yang and Jam Hsiao.
In addition to the exciting cycling experience, all participants are also entitled to receive peripherals products from Taiwan Tourism, and stand a chance to draw lucky prizes, including a ticket for two to Taiwan, sponsored by EVA Air. To participate in the contest, the participants have to take creative photos during the indoor cycling classes and share them on the designated Facebook Page by the Taiwan Tourism Bureau. The top 10 participants with the most "likes" will enter the lucky draw and stand a chance to win the air tickets!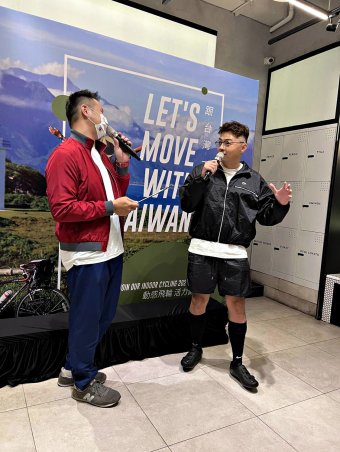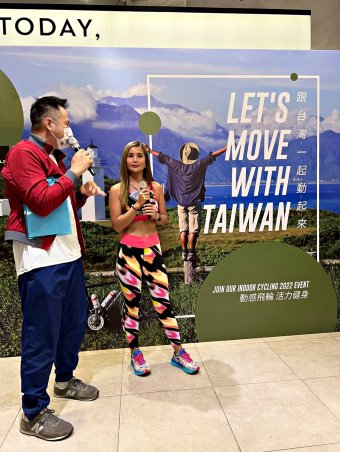 At the launch event today, the organizer also invited famous local artistes and singers Adrian Tan and Adeline Tsen, as well as Malaysia's professional men's doubles duo Ong Yew Sin and Teo Ee Yi, to share their impressions of Taiwan and interesting travel experiences.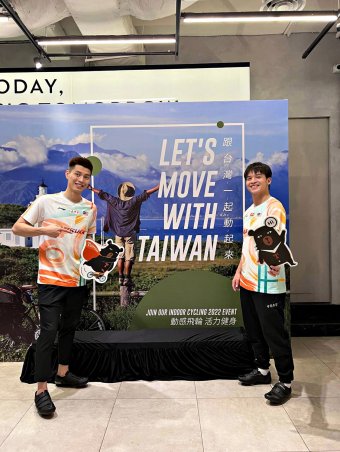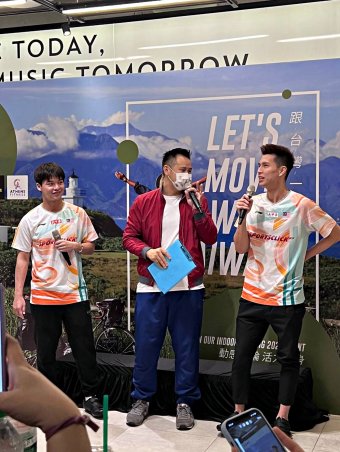 For more information about the complimentary vouchers and registration for the indoor cycling classes, please visit the official Facebook Page or Instagram. You can also keep an eye on the social media sites of each collaborating cycling centers for the latest class schedules and registration details.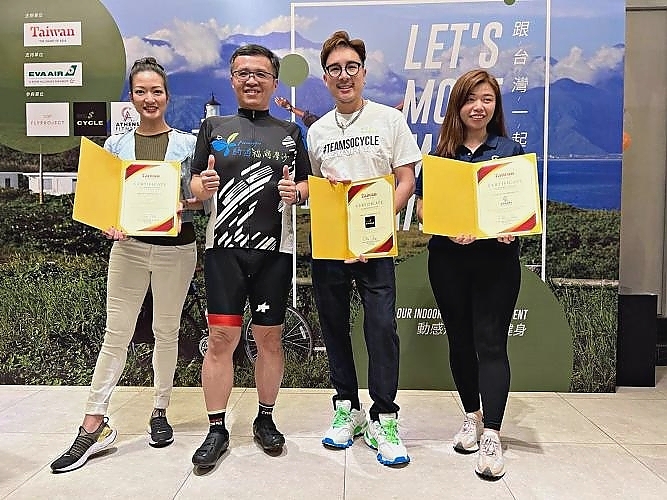 Event details of LET'S MOVE WITH TAIWAN! 2022 INDOOR CYCLING EVENT:
flyproject.co @ KL
Malaysia's first gym center to introduce indoor cycling in 2016. With 8 branches in Klang Valley now, flyproject.co focuses on creating fun and workout plans for individual needs to help achieve personal goals.
Classes (Date/Time)
Aug: 17th, 24th & 31st
Sep: 7th
Time: 8pm
Facebook: www.facebook.com/flyproject.co
Instagram: www.instagram.com/flyproject.co
Address: Mahsa Avenue
So Cycle Cycling Class @ Seremban, Negeri Sembilan
Founded in 2021, this is a indoor cycling center that adopts the Korean indoor cycling concept, combining cycling with dance and gymnastic movements, making your workout more enjoyable!
Classes (Date/Time)
Aug: 6th & 20th
Sep: 10th & 24th
Time: 8.30pm
Facebook: www.facebook.com/socycle
Instagram: www.instagram.com/so.cycle
Address: No-53A-1, Jalan BPS 4, Bandar Prima Senawang, 70450 Seremban
Athens Fitness Penang @ Penang
Athens Fitness Penang is one of the top large-scale fitness centers in Penang, with a range of exercise facilities. Here you can find an indoor cycling studio for regular cycling training.
Classes (Date/Time)
Aug: 13th, 14th, 23rd & 24th
Sep: 3rd
Time: 10.30am
Facebook: http://www.facebook.com/athensfitnessmy?locale=zh_TW
Instagram:https://www.instagram.com/athensfitnesspenang/
Address: MBF Tower, 53, 3rd Floor, Jalan Sultan Ahmad Shah, 10050 Georgetown, Penang.
{story_images_zip}