LaLaport BUKIT BINTANGCITYCENTRE(LaLaportBBCC)is a Japanese-originated lifestyle proposal shopping mall that creates interaction, livelihood and relaxation through its core mix of commercial facilities, offices, residentials, hotels, and otherfacilities.
The mall boasts a wide range of tenants and brands with some of the familiar names in Japan that are making its first appearance in Malaysia.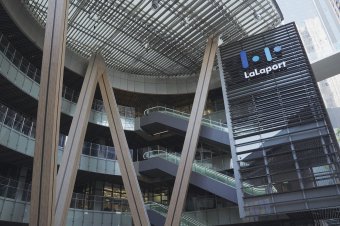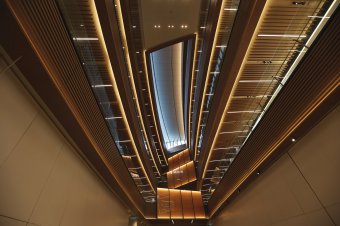 Upon project delivery and commercialization of LaLaport BBCC, which is the core of the Bukit Bintang City Centre ("BBCC"), this project will become MitsuiFudosanCo.,Ltd.(MitsuiFudosan) very first LaLaport mall in Southeast Asia and one of the largest commercial facilities with over 82,600sqm (est.) of floor space. This LaLaport BBCC is Mitsui Fudosan's second LaLaport shopping mall overseas after Mitsui Shopping Park LaLaport Shanghai Jinqiao.
In addition to the shopping mall, Mitsui Fudosan works closely with BBCCD to establish the BBBCC project as a large-scale urban development with diverse functions, comprising a shopping mall, residences, serviced apartments, office buildings and hotels, with a total site area of approximately 78,500sqm (est.). Upon its completion, the BBCC project is set to become the one and only landmark that proposes a new Japanese-based lifestyle, enabling the local community to "live, work, play and gather" in a more convenient way.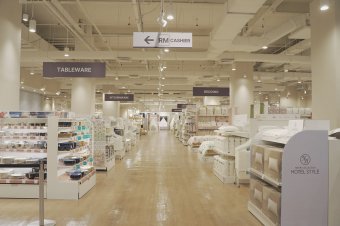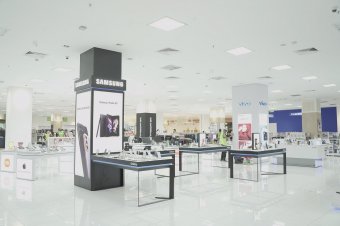 LaLaport BBCC will be leading the development of the entire project as the central hub that promotes people-to-people exchanges, improves livelihoods and offers relaxation to the public. As a lifestyle- focused shopping mall originating from Japan, LaLaport BBCC aims to boost consumer confidence with its design that creates a new customer experience and incorporates Malaysia's culture and trends while retaining a distinctive Japanese DNA.
Through its experience with the vast Japanese commercial network and long-standing track record LaLaport BBCC will be bringing well-known brands in Japan such as NITORI, Nojima and JONETZ by DON DON DONKI. In addition, Star Child, a nursery school that incorporates Japanese-style childcare and intellectual education, will open its first facility in Malaysia here at LaLaport too.
LaLaport BBCC is also offering food experiences that have never before been seen in shopping malls such as a first-ever or flagship store in Malaysia, from a previously Michelin-listed store to new concept dining by famous chefs – unique offerings include Shin'Labo, Marta's Kitchen, Buena Brasa Gastropub, DONQ/Mini One, MATCHA EIGHT, YAKINIKU SIZZLE by YAKINIQUEST and countless others. Visitors will also be able to savour the taste of local restaurants that are household names in Malaysia.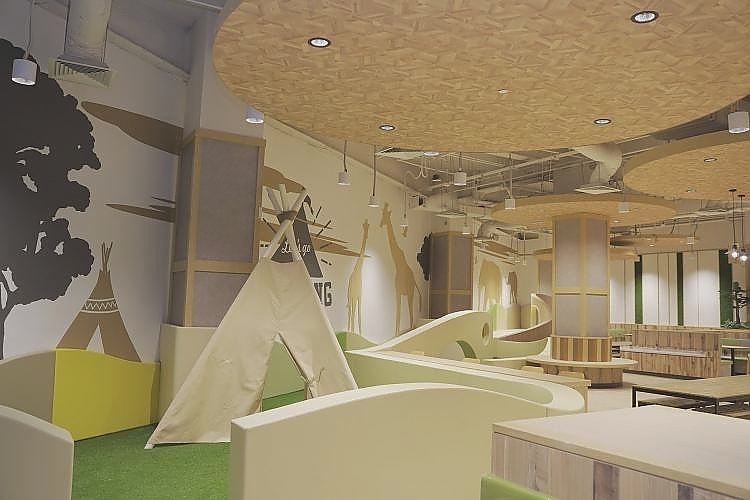 The environment of this new shopping mall is aesthetically designed based on "Modern Simplicity" and "Japanese Flavour" design concepts. It features an interior design rooted in nature to provide a place where the public can do more than just shopping. LaLaport BBCC's seamless indoor-outdoor design flow offers a place where shoppers and visitors to the mall can interact and spend an enriching time with friends and family.
The mall offers a variety of food scenes, including a large F&B floor that houses supermarkets and "Depachika Marche" where plenty of take-away foods are available, as well as a casual food court called "Cafeteria", meeting the various demands of customers. Meanwhile, the "Gourmet Street" makes for a fresh al-fresco dining experience for shoppers while the large "Garden Dining" food court on Level 4 boasts a 1,400-seating capacity.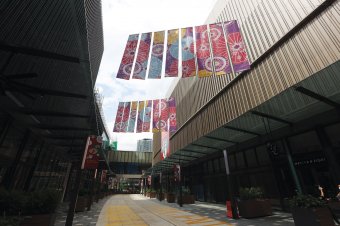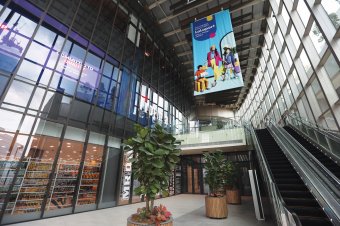 Visitors can also have an enjoyable and relaxing experience in LaLaport BBCC as the mall provides many event spaces such as its "Central Rooftop Garden" with a large site of approximately 1,700sqm that is surrounded by greenery and trees. The mall also has a unique event space located at the centre of Gourmet Street – "WOW PLAZA", and an attraction next to the main entrance that features various forms of illumination in tandem with seasonal events – "Grand Steps".
To enhance the shopping experience for customers and provide one-stop customer service, the LaLAport MY Mobile App will be made available to deliver the latest information on the mall. On top of that, LaLaport BBCC will provide a live stream feature in SNS that allows customers to keep track of the latest happenings at their fingertips.
In addition, Mitsui Fudosan enhances transportation connectivity to further support BBCC's urban development. Prioritizing the connectivity and road accessibility through three tunnels that lead to the carpark directly as well as a network of pedestrian paths, it allows ingress and egress to and from various directions. Direct access to Hang Tuah Station on the LRT and KL Monorail lines makes it even easier to get into LaLaport BBCC.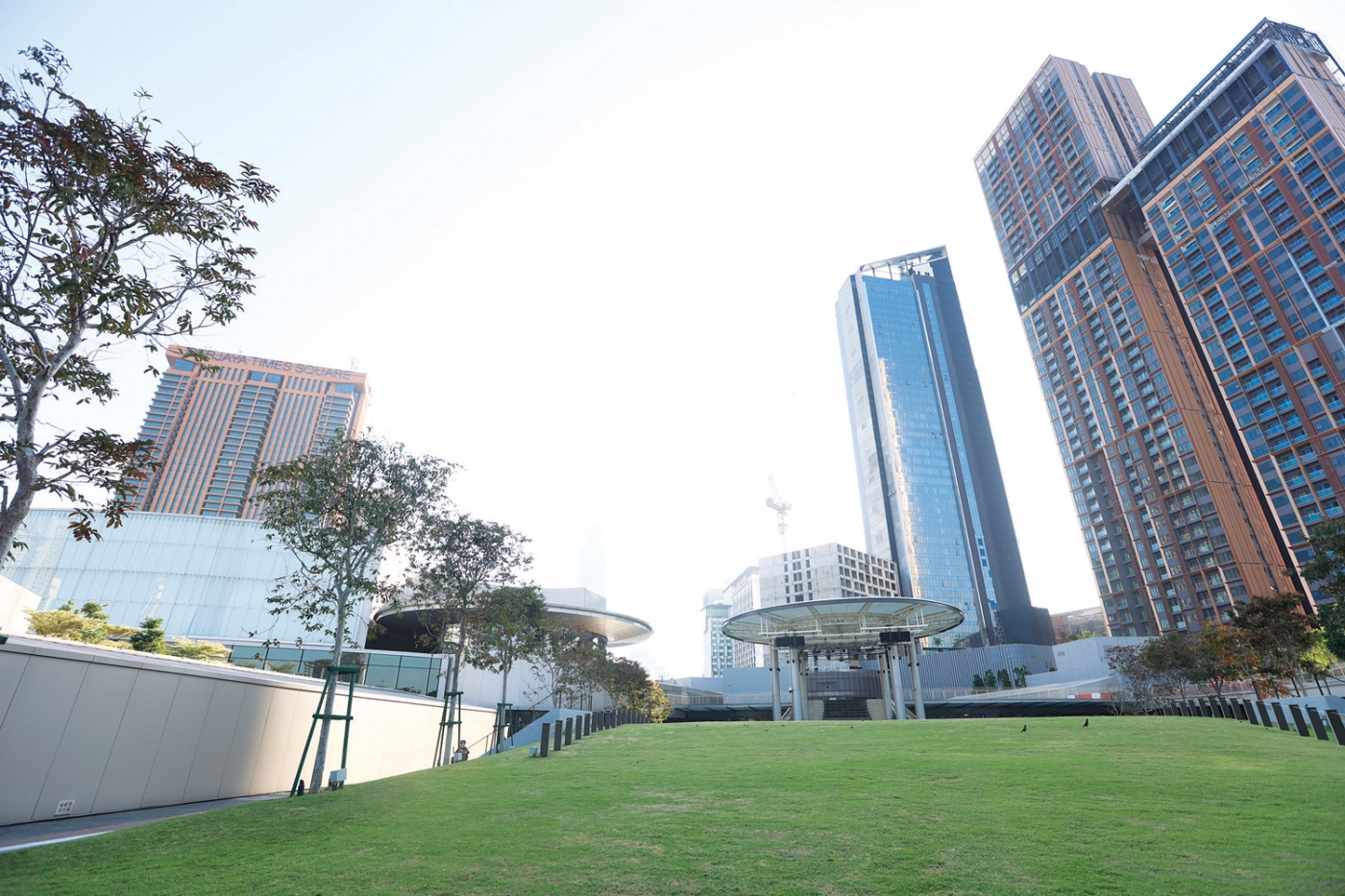 Mitsui Shopping Park LaLaport BBCC
Address: No.2, Jalan Hang Tuah, 55100 Kuala Lumpur, Malaysia.
Facebook: http://www.facebook.com/lalaport.bbcc/
{story_images_zip}