Housed in the 275-meter high Ilham Tower, Element Kuala Lumpur is the perfect eco-conscious hotel offering a 360 degree views of the KLCC skyline in a strategic location in downtown Kuala Lumpur. The hotel was built with a green practice right from its onset and was certified with the Green Building Index. In the meantime being inspired by the Westin brand, the hotel features nature light-filled stylish spaces, sustainable design and eco-friendly practice from in and out.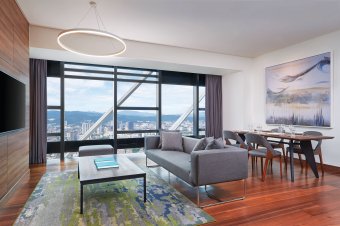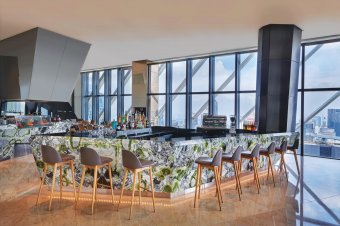 More than a green hotel, Element Kuala Lumpur is also a hotel that displays the uniqueness and beauty of art. Upon check-in, guests are greeted by the forms of abstracted mushrooms, fungi, hibiscus flowers, ferns and coral floating and meandering above the reception of the hotel. This is an evocative light installation entitled "Life: Resilient" by Venezuelan artist–Claudia Beuno. The artist drew her inspiration primarily from Malaysia's rich tropical flora, plants and sea-life.
Besides this major art installation, there are many exclusive art pieces displayed throughout the hotel, from the lobby to the rooms and across the restaurant and bar, truly reflects the hotel's elegance and charm. For art lovers, you are encouraged to visit the Ilham Gallery located at Level 5 Ilham Tower, which is next door to the hotel. This off the beaten track gallery is a public art gallery that housed Malaysian modern and contemporary art within a regional and global context.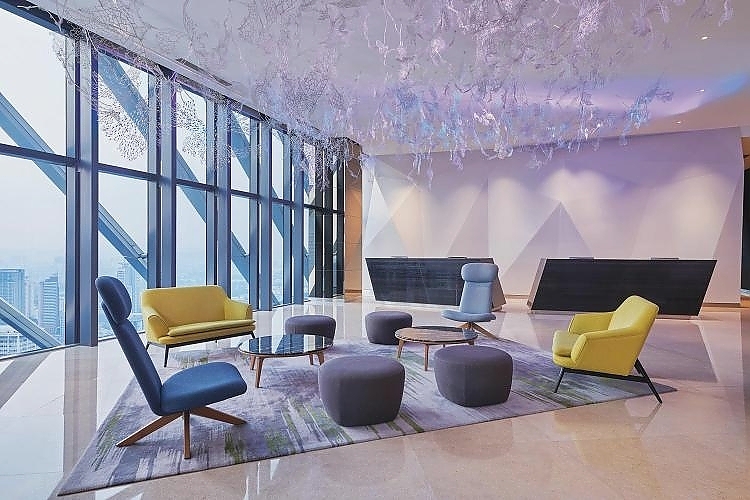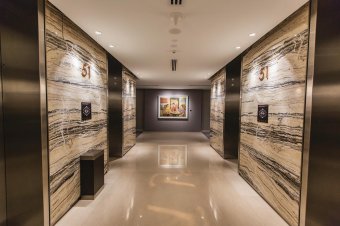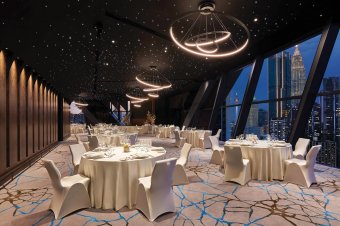 Whether you are stopping by for a few days or settling in for a few weeks, the hotel's 132 stylish studio unites and one, two and three-bedroom suites offers various possibility for guests. Beside city skyline and hill views, all rooms are equipped with Signature Heavenly® bed, spa-inspired bathrooms and amenities that uses premium plant-based infusions and certified organic ingredients.
For the suites category, guests can enjoy preparing meals in the fully equipped kitchen that features energy-efficient appliances including induction cooker, fridge, and dish washer. In support of the green initiatives, the NSF certified filtered water system is installed in the kitchenette so that guests can consume water safely directly from the tap and effectively eliminate the use of plastic bottles.
While staying here, guests are encouraged to play a part in the make a green choice program: For guests staying more than 3 days, they can opt-in to change towels or bed lines once every 3 days to contribute in water and energy conservation.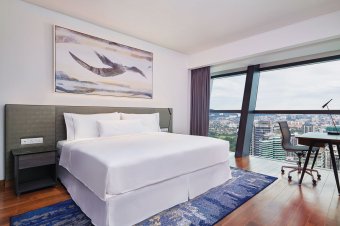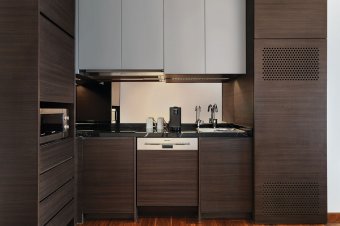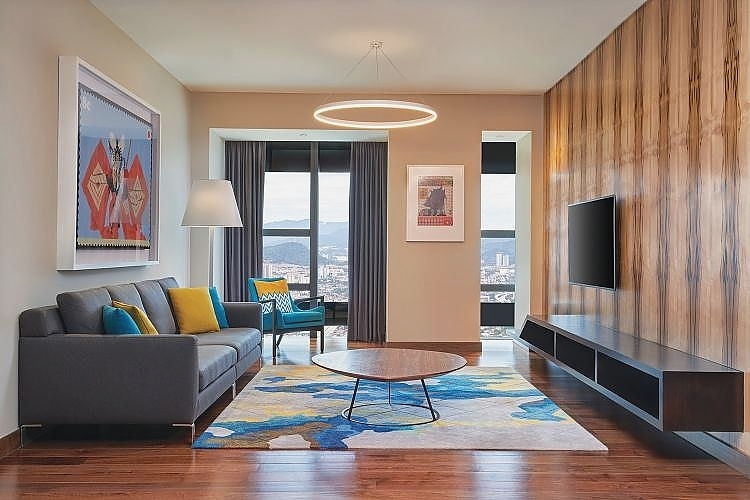 Meanwhile, its "bikes-to-borrow" programme encourages guests to opt for a carbon-friendly way of exploring the sights and sounds of the city. You may cycle around the bicycle trails leading to KLCC Park or rediscover creative nooks around the city. Meanwhile, don't miss out the opportunity to recharge and rejuvenate at OMBAK, the indoor heated saline pool situated at level 39 with picturesque Ombak artwork by Yusoff Ghani and its reflection on the ceiling while you enjoy the goodness of saline water on your skin.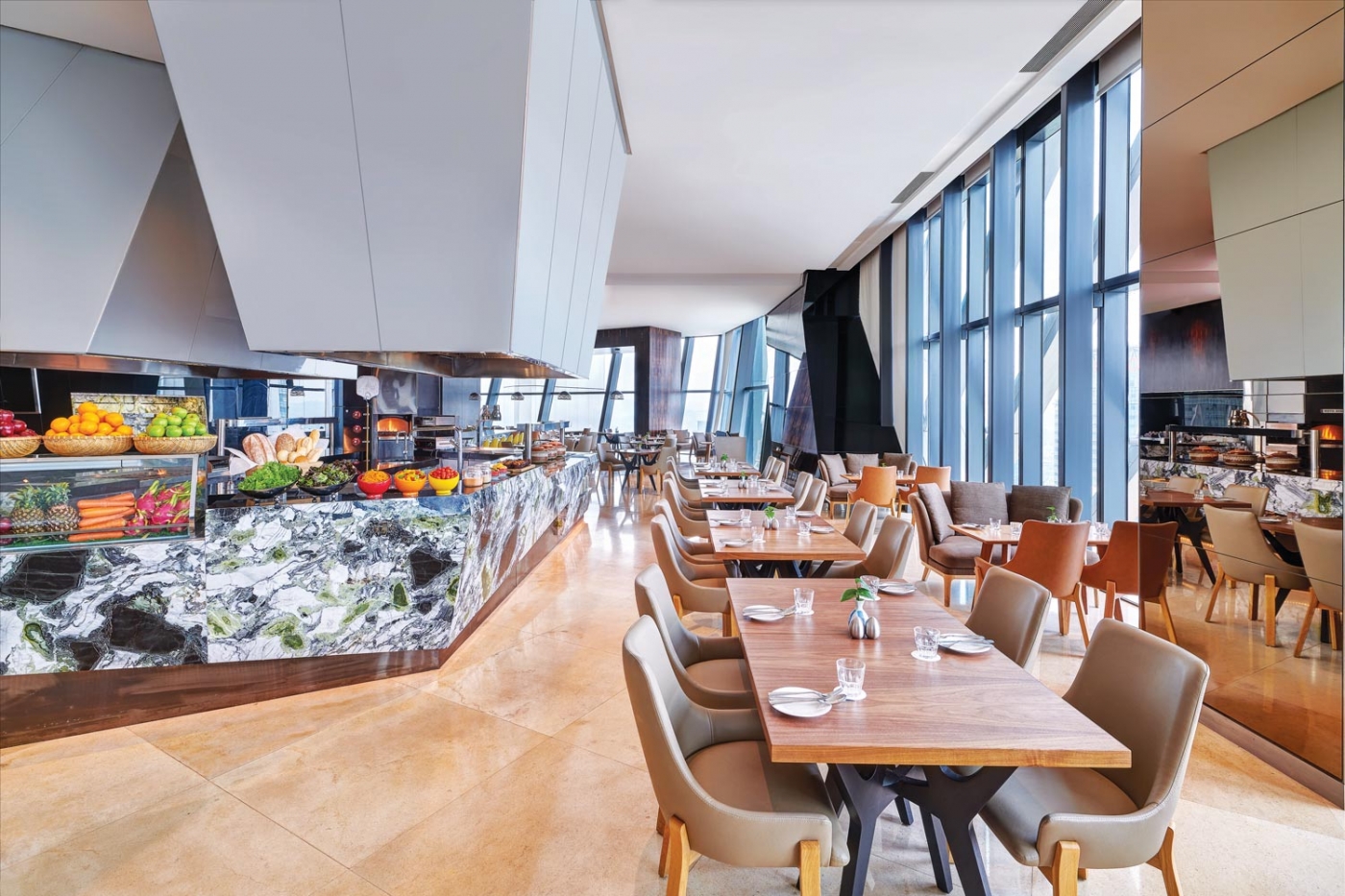 Boasting spectacular views of the Twin Towers from its lofty 40th floor, TRACE Restaurant and Bar offers guests with exquisitely crafted wholesome organic selection and international dishes as well as handcrafted cocktails. As an effort to reduce carbon footprint, the restaurant uses local produce to support local farmers.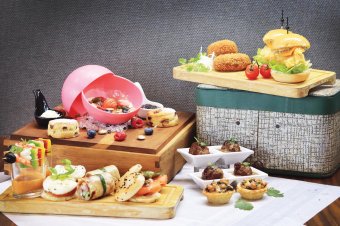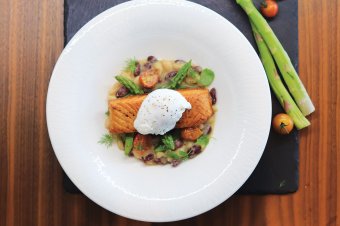 For those looking for accommodation with eco-conscious, great facilities and vibrant activities, Element Kuala Lumpur is your perfect home away from home, in the bustling KL City.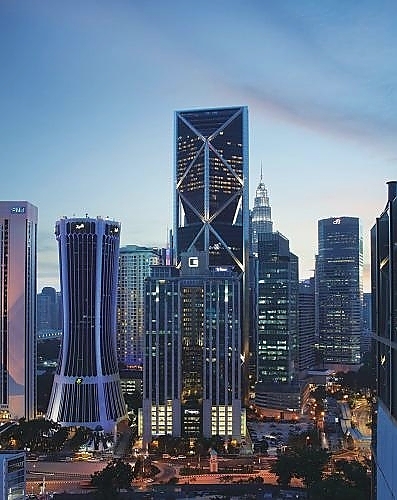 Element Kuala Lumpur
Address: Ilham Tower, 8 Jalan Binjai, Kuala Lumpur 50450 Malaysia.
Website: http://element-hotels.marriott.com/
{story_images_zip}