As the world's most awarded airline, Singapore Airlines has been recognised by customers and the airline industry for their innovative and excellent service from on-ground to inflight.
Singapore Airlines' globally acclaimed standards have won the organisation multiple awards. The recent accolades include being listed as a Top 50 Most Admired Companies in the 2021 Fortune Magazine; and being awarded the Diamond Rating in the APEX Health Safety powered by SimpliFlying audit of global airlines.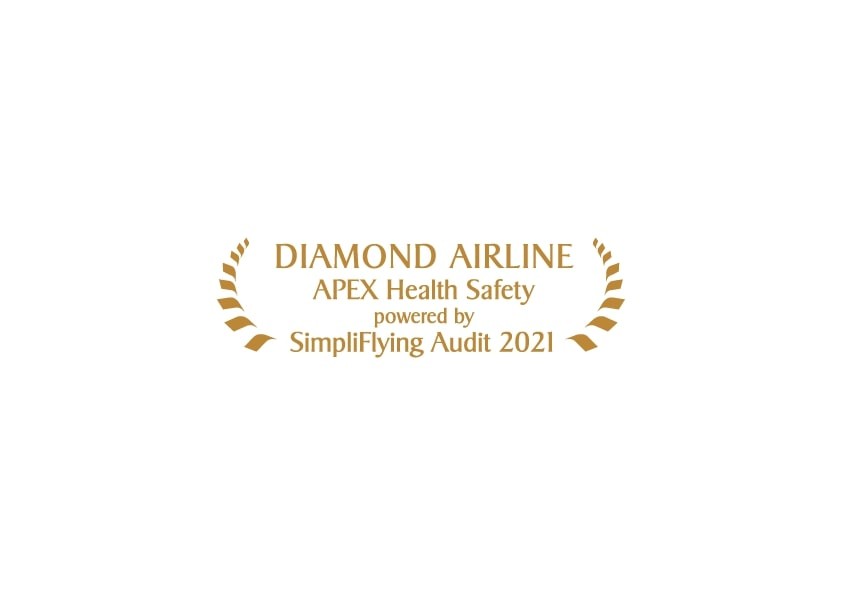 Awards that have been received covered nearly all the services provided by the airline, such as World Best International Airline, Best Airline, Best First Class, Best Business Class, Best Economy Class, Best Cabin Staff, Airline with Best Cuisine, Best Long-Haul Airline, Best Scheduled Airline, and Best for Punctuality and Safety.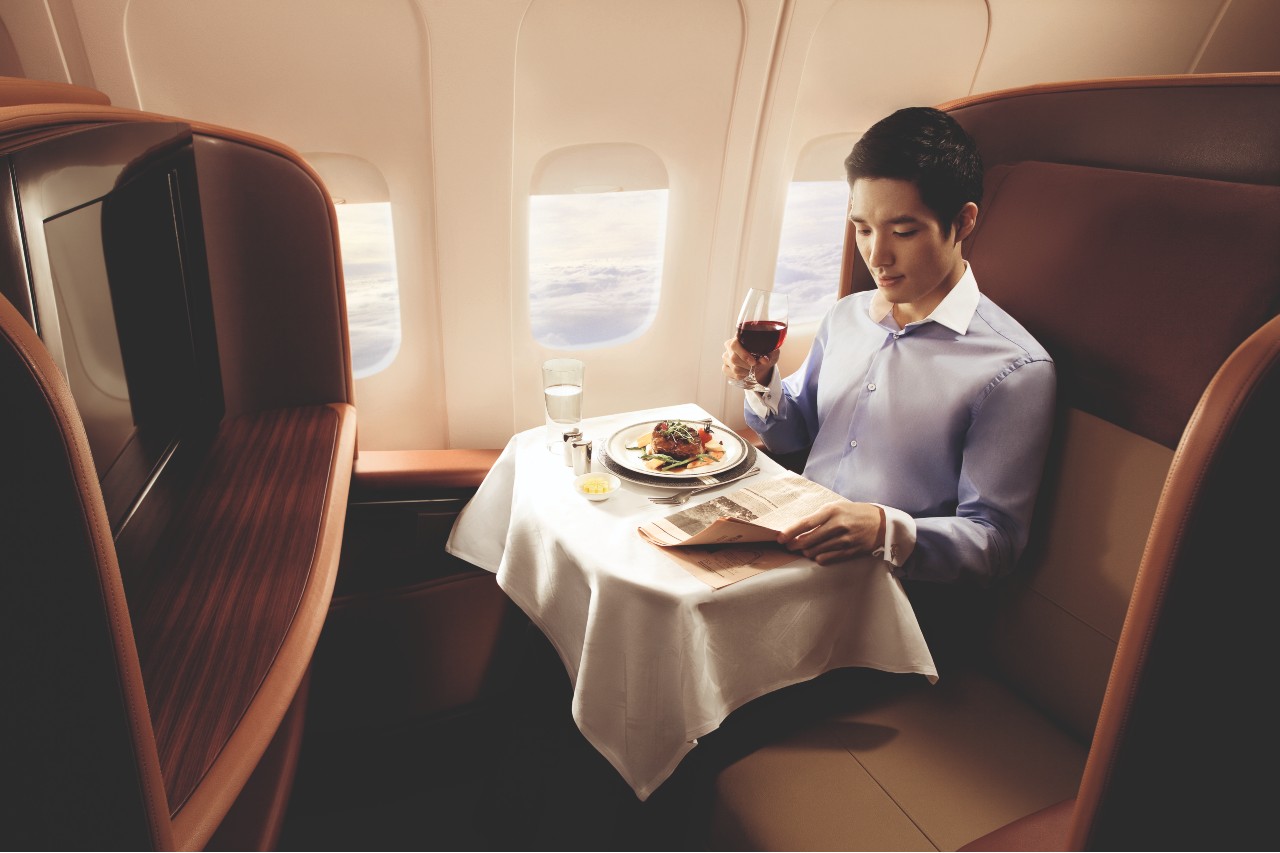 Singapore Airlines' stunning achievements include Best Asian Airline Serving the Middle East 20th year in a row, since 2002 by Business Traveller Middle East Awards 2021; 2020 Readers' Choice Awards Best Airline in the World by Condé Nast Traveler (USA) ; World's Best International Airline (25th consecutive year) by Travel + Leisure Magazine (USA).
The international air transport rating organisation, Skytrax, certified Singapore Airlines as a 5-Star Airline in 2019. SIA has also won Best Airline in Asia, Skytrax, World'sBest First Class, World's Best First Class seat, Best First Class Lounge in Asia, Best Business Class seat in Asia and Best Premium Economy Class in Asia in the Skytrax awards.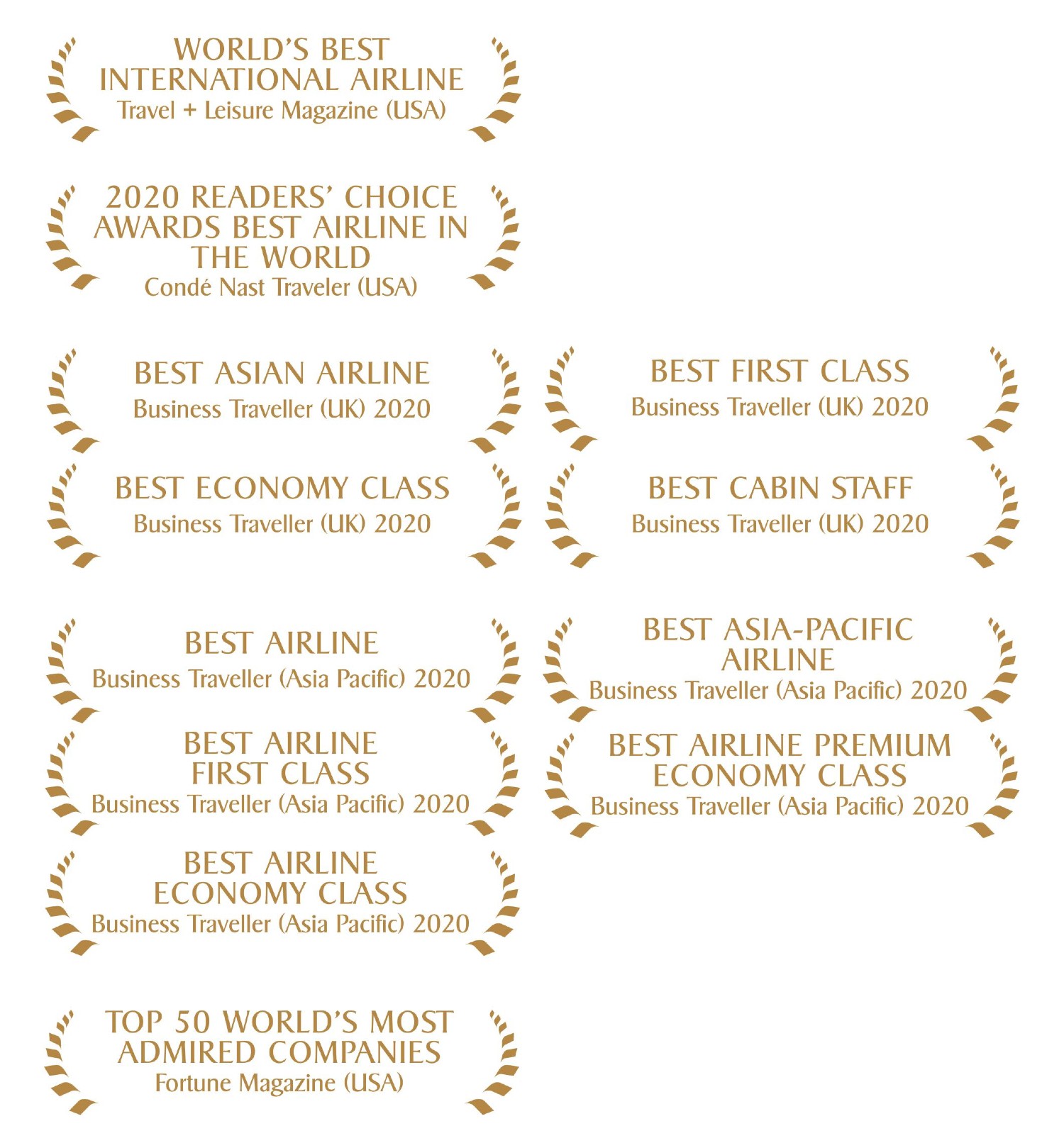 {story_images_zip}