Designed and handcrafted by a combined team of Bespoke specialists at the Home of Rolls-Royce at Goodwood, West Sussex, and Hermès in Paris, Phantom Oribe reflects the personality and passion of its owner, Japanese entrepreneur Yusaku Maezawa.
The car's striking two-tone exterior matches the characteristic green and cream glazes of antique Japanese Oribe ware, of which Maezawa-san is a prominent collector. The upper part is finished in Oribe Green, a fully Bespoke colour created exclusively for the client. In an unusual move, Rolls-Royce has made the paint available for use on the client's private jet the Phantom will be paired with.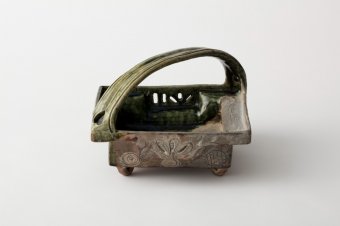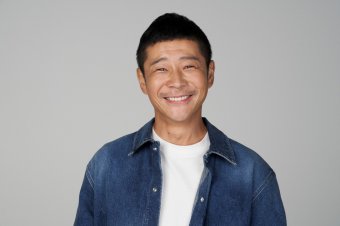 The interior is also replete with examples of Rolls-Royce Bespoke design and handcraftsmanship. Wooden speaker frets are formed by meticulously perforating the Open Pore Royal Walnut veneer applied to the doors, creating a seamless, textured aesthetic and delicate haptics.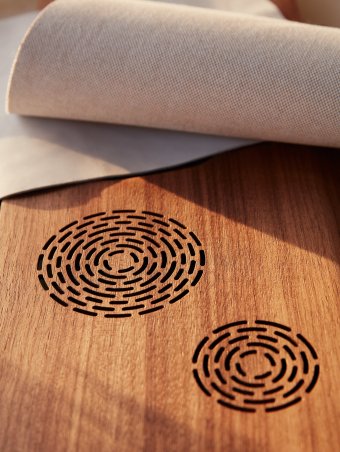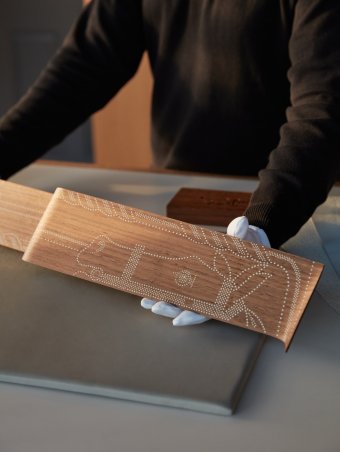 The Hermès leather flows around the upper instrument panel, interior pillars and parcel shelf. It also enrobes less visible surfaces including the glove compartment and luggage compartment lining, centre console, decanter stowage compartment and Champagne cooler, the space where craftsmanship and luxury meet.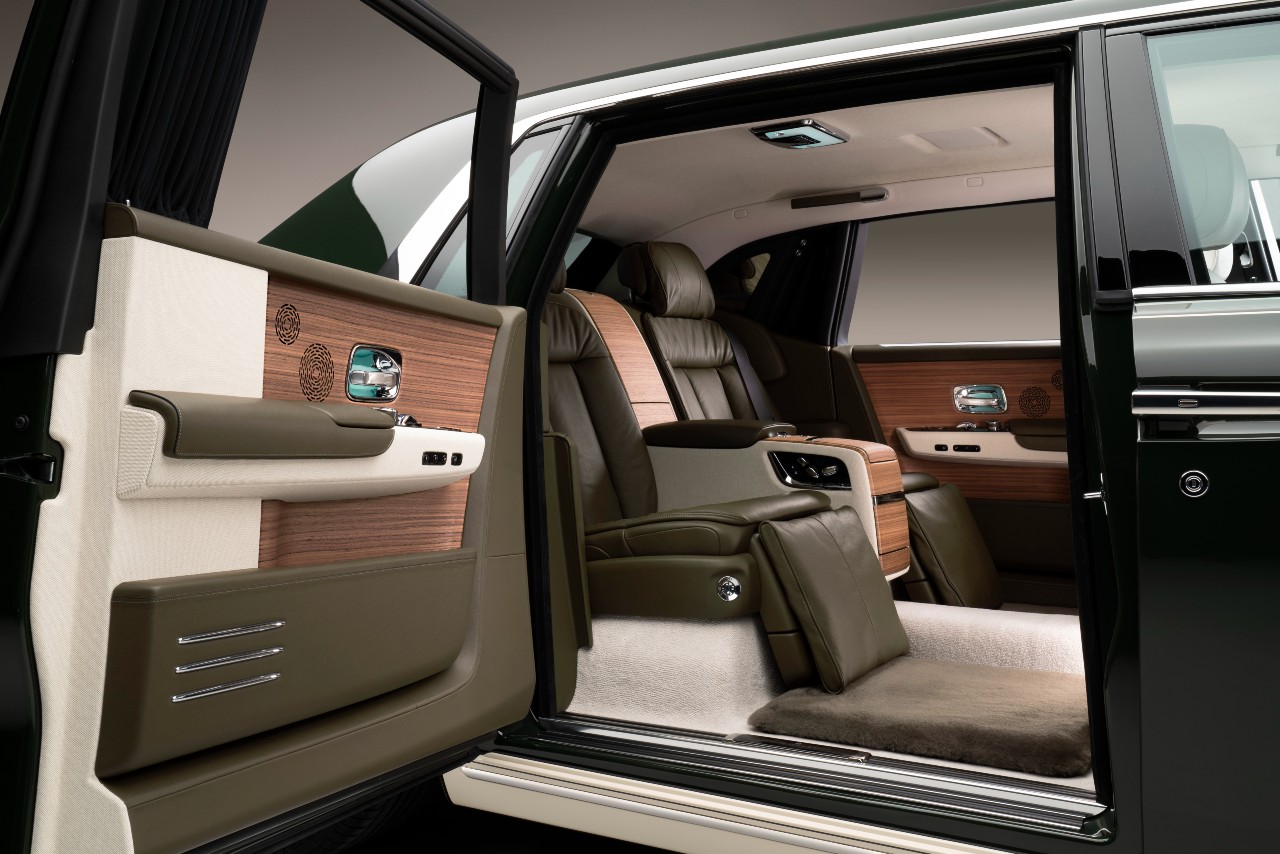 For Phantom's Gallery, a feature unique to Rolls-Royce, that runs the length of the motor car's fascia, Hermès commissioned an artwork based on a design by the celebrated French artist and illustrator Pierre Péron (1905–1988) who created many of the House's iconic scarves. The work, inspired by the famous Hermès horse motif, is hand-painted on the Open Pore Royal Walnut and is presented as though staged in an art gallery, behind glass.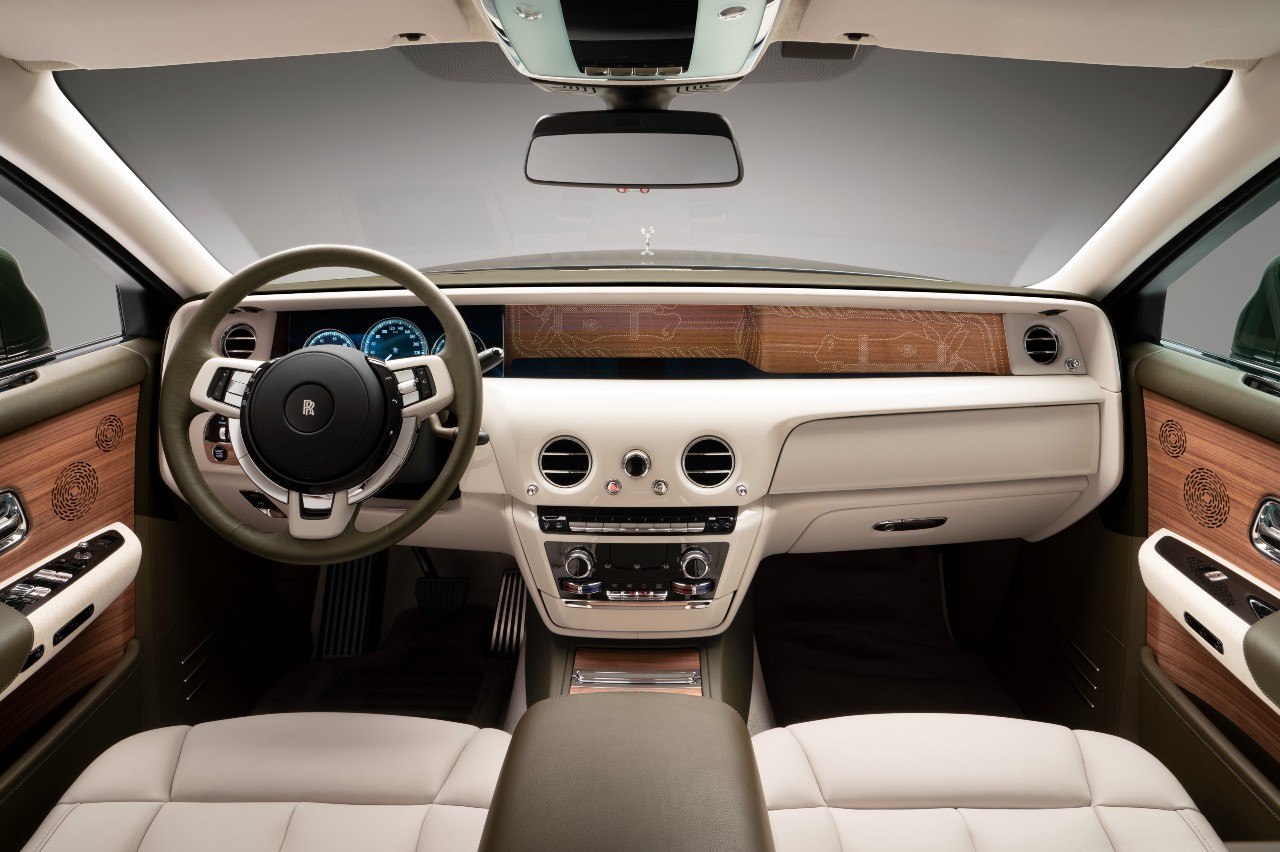 {story_images_zip}