World Dream, Asia's newest luxury cruise ship from Genting Cruise Lines, is set to arrive in November at her dual homeports in Hong Kong and Guangzhou (Nansha), with new itineraries to Vietnam and the Philippines.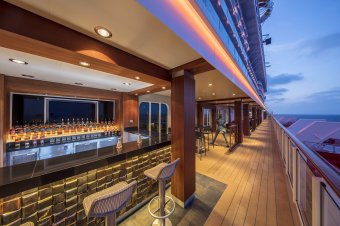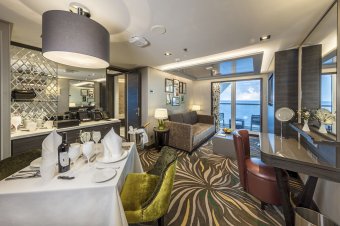 World Dream was conceived as a floating high-end, integrated resort at sea leveraging on the parent company Genting Hong Kong's core expertise in both land and sea based businesses. The debut of World Dream will further enhance Dream Cruises' capacity to offer a broad spectrum of multi-generational programs and facilities for guests, highlighted by exemplary heartfelt Asian hospitality and a market leading crew to guest ratio.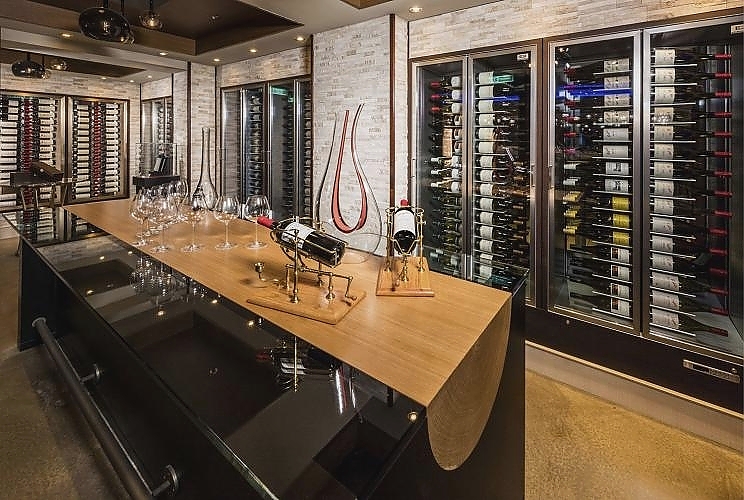 The 18-deck, 151,300 ton ship was designed from day one for an international cruise experience with authentic Asian characteristics. With a capacity of over 3,400 passengers, World Dream will be one of the most spacious and luxurious cruise ships in the region.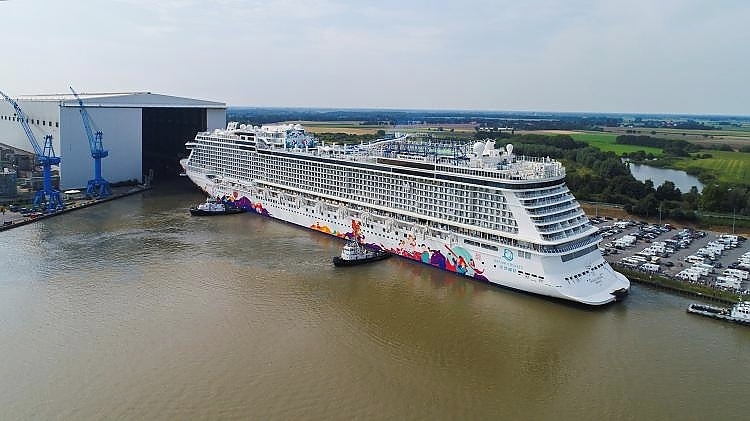 Garden Penthouse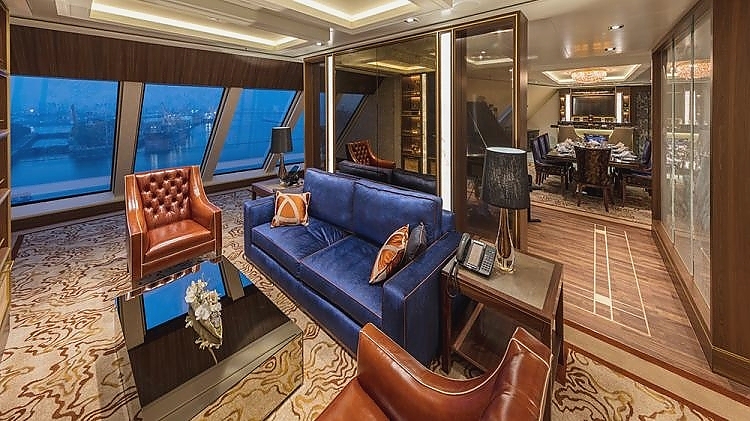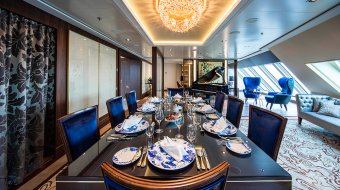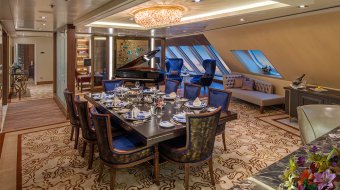 Unmatched by any other luxury accommodations on water, these duplex suites are elegantly designed and amongst the largest at sea. Featuring a whirlpool, grand piano and spacious balcony, the Garden Penthouse takes the extravagance of high-end cruising to a new level.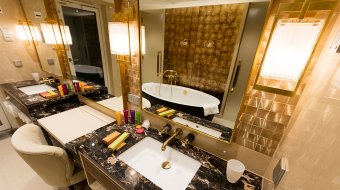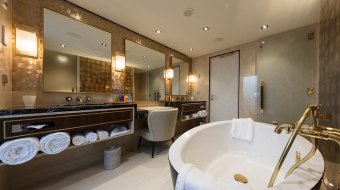 Size: 224 sqm
Capacity: 6
Facilities:
Large bedroom with 1 King-sized bed with sumptuous bedding, 1 Queen-sized bed in the second bedroom and 1 double sofa bed.
Spacious private balcony, over 40 sqm
Spacious separate living room with dining area
A private sun deck with a whirlpool spa
Butler service
Three flat-panel televisions in 60", 42" & 32"
Luxurious bathroom with full bathtub, separate 1 shower/2 toilets
Inter-connecting rooms available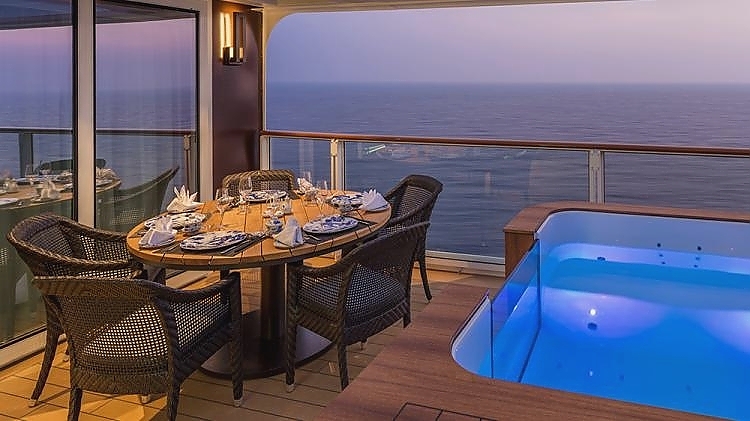 {story_images_zip}