Creating the perfect destination for travellers to dwell and reconnect with what matters most, the Lexis Hotel brand is synonymous with understated luxury, manifesting itself in every aspect of guests' experience at any of their signature hotels and resorts.
From palatial water villas and stunning seascapes, to epicurean dining experiences and rejuvenating private spa sessions, the harmonious balance of soul-comforting nature and self-pampering amenities at each hotel and resort never fails to guarantee guests with an unforgettable Lexis experience.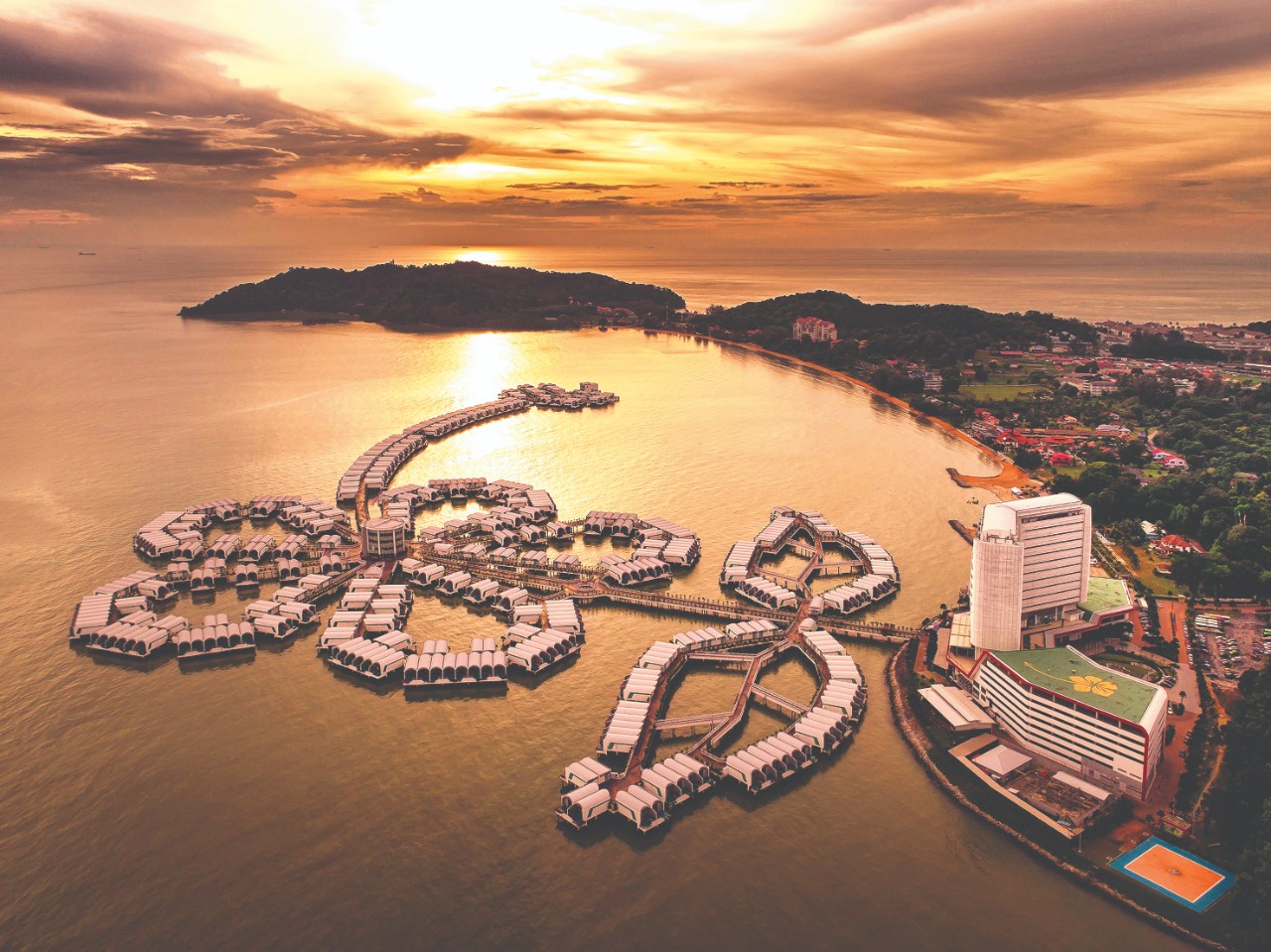 Descending from the sunny blue Malaysian sky, the sight of a majestic hibiscus in full bloom along the 18 kilometres stretch of pristine beaches in Port Dickson will surely inspire awe. True to its iconic reputation, the contemporary Lexis Hibiscus Port Dickson holds multiple Guinness World Records, promising guests the ultimate luxury of private pools and steam rooms built into the expansive private balconies of each villa.
The proud holder of two world records, namely the resort with the most swimming pools in the world at 643, and the most overwater villas at 522; Lexis Hibiscus Port Dickson welcomes guests to experience an unparalleled level of exhilaration and relaxation.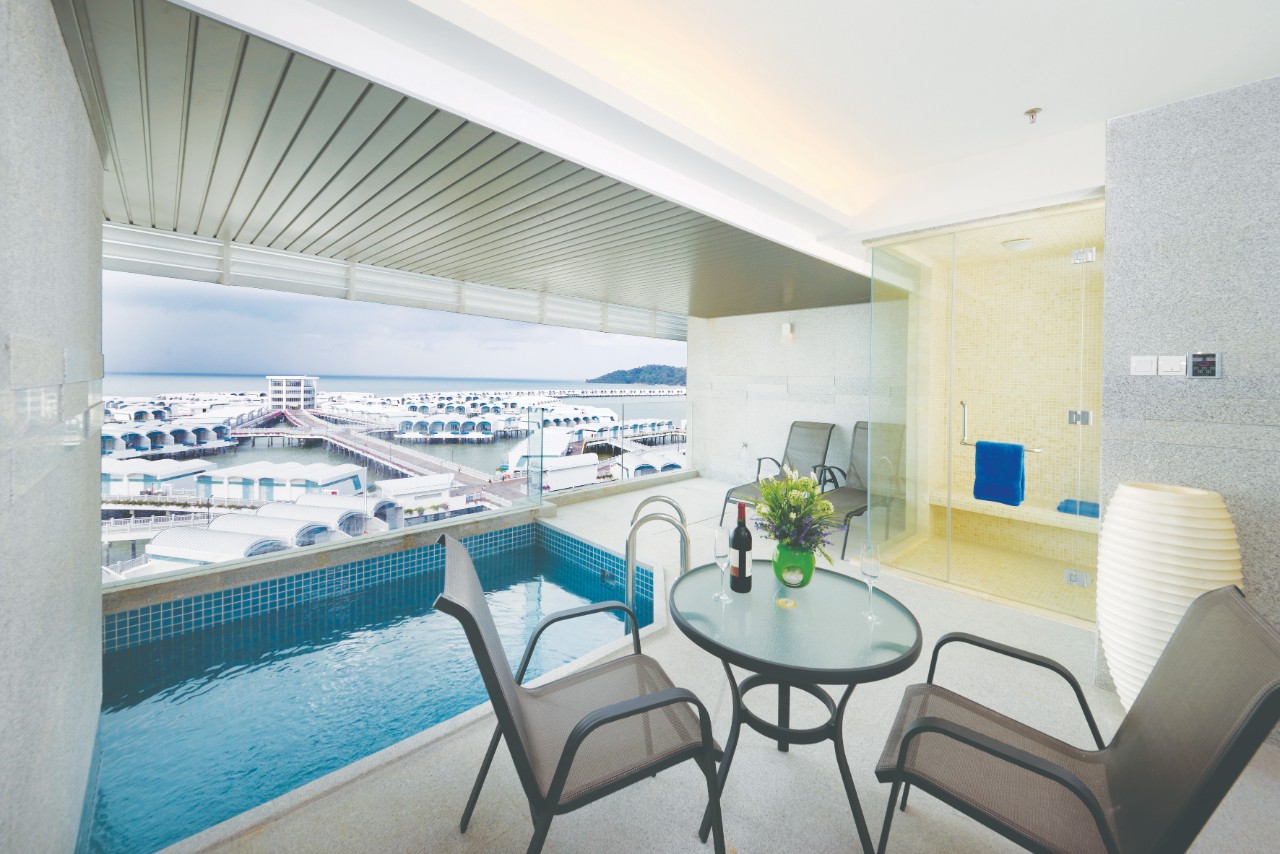 As the world's one and only luxury oceanfront resort uniquely designed to resemble a majestic hibiscus flower blossoming into the emerald blue waters of the Straits of Malacca, Lexis Hibiscus Port Dickson has 639 rooms and overwater villas and a diverse range of splendid dining options. Enjoy fine dining at Umi Japanese Restaurant and Wave Dining, or indulge in the international buffet feast at Roselle Coffee House, as well as drinks and cocktails at their stylish lounges. There are also a pool bar, a karaoke, a private spa, as well as a series of elegant ballrooms. Guests may satisfy the epicurean in their heart by savouring a flavourful galore of culinary delights, or long seductive evenings of cocktails and live music.
Each modern and spacious room and suite comes with at least two lavish king-sized beds, a floor-to-ceiling glass wall separating them from a private balcony with a private pool and a steam room for exceptional indulgence. This opulent haven is also fully equipped with the latest facilities and amenities, making it perfect for one-of-a-kind weddings, corporate events and meetings.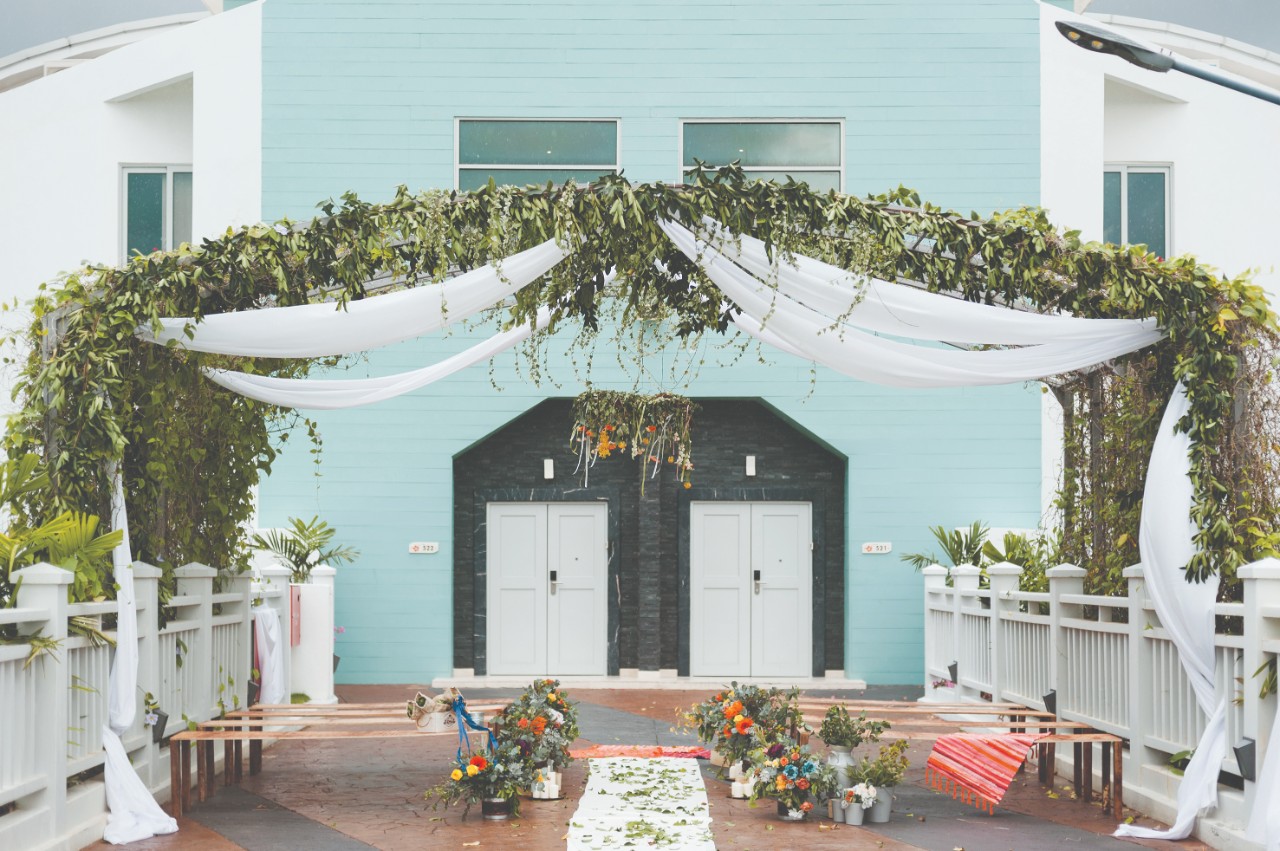 Another highlight is the beautiful Sky Ballroom located on the 13th floor overlooking the sea, along with multiple junior ballrooms and meeting rooms. Outdoor event spaces include the beautifully manicured lawns and a beach front that can accommodate up to 1,200 guests.
Lexis Hibiscus Port Dickson
Add: 12th Mile, JalanPantai, 71250 Port Dickson, Negeri Sembilan
Web: https://www.lexishibiscuspd.com/
{story_images_zip}