EVA Air's commitment to the highest standards of service and safety has earned the brand The Best Long-Haul Airline in The Gold List 2020.
To enhance passengers' check-in and boarding experiences, EVA Air continues to elevate standards, by adding amenities with a customised approach that includes consideration, interaction and mindfulness.
EVA will introduce Boeing 787-10 Dreamliner for its daily flight between Kuala Lumpur, Malaysia and Taipei, Taiwan. This aircraft is configured for 342 passengers in two cabins - 34 in the Royal Laurel Class and 308 in Economy Class.
Travellers on this route can easily transit in Taipei and connect seamlessly to the world. Los Angeles, San Francisco, Seattle, New York, Chicago, Huston, Vancouver, Toronto, Paris and Vienna connections are especially easy.
To synchronize the airline's international brand image, EVA chose Designworks, a BMW Group company to create the tailor-made Boeing 787 Dreamliner business class seats. The design team stepped away from conventional aircraft design and used core concepts of space and brand to create tailor-made business class seats seamlessly integrated into a bespoke cabin environment. The team used mature, muted colors to enhance the feeling of a comfortable, spacious environment. Meanwhile, RECARO, the well-known German Automotive Seating company was chosen to design economy class seats.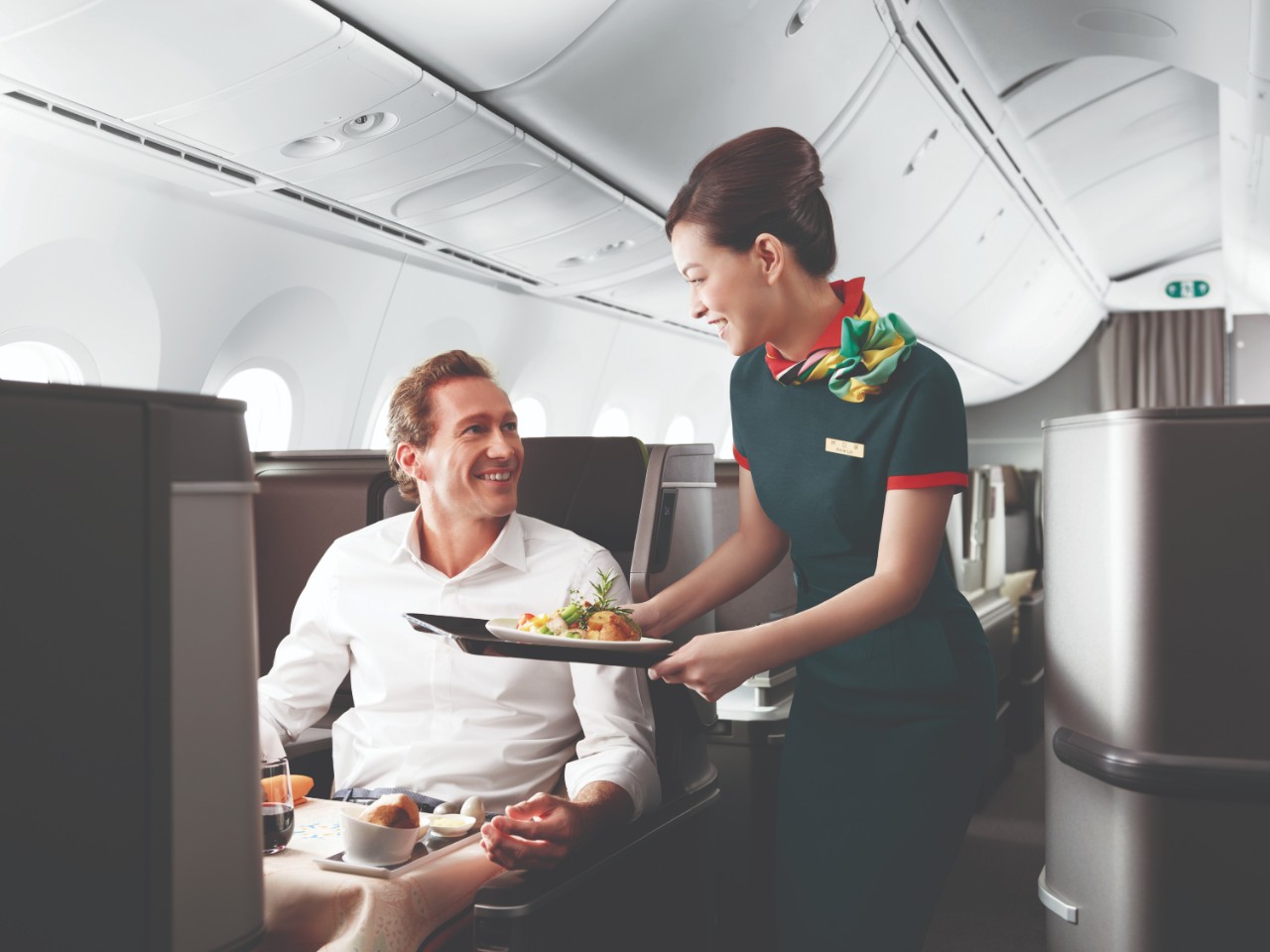 EVA's new Royal Laurel Class business cabin seats are 23 in. (58.4cm) wide and recline into flat-bed positions that can stretch out to as much as 76 in. (193 cm) long, enabling passengers to lie down and sleep on long-haul flights.
Each Royal Laurel Class seat environment include adjustable privacy panels and generous built-in storage cabinet, upgraded the In-Flight Entertainment (IFE) system with 18 in. HD touchscreen monitor, the latest noise-canceling headphone, extra-large fold-out table for dining or work, auxiliary outlet and USB port.
As part of EVA never-ending mission to innovate and deliver better flying experience for passengers; the airline works hand in hand with selected global style leaders to complement its high standards and create world-class amenities and service items.
EVA partnered with Italian luxury design houe Salvatore Ferragamo to offer new Royal Laurel Class amenity kits: hard-case for long-haul fights from Taiwan's Taoyuan International Airport (TPE); and soft-bag for flying to TPE.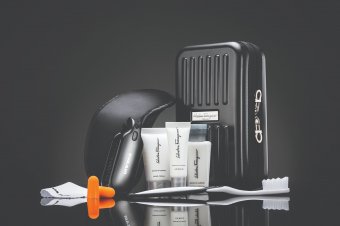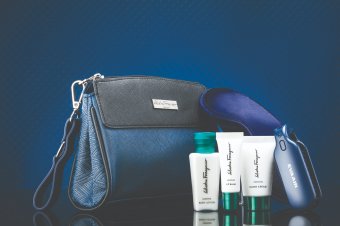 Marking the first time Belgian bag and accessory leader, Kipling, has worked with EVA; the Premium Economy Class amenity kits combine beloved design features in stylish bags with the popular monkey key fobs. The new Kipling kits are a special treat for passengers on long-haul flights which use Boeing 777-300 ER, departing from Taiwan.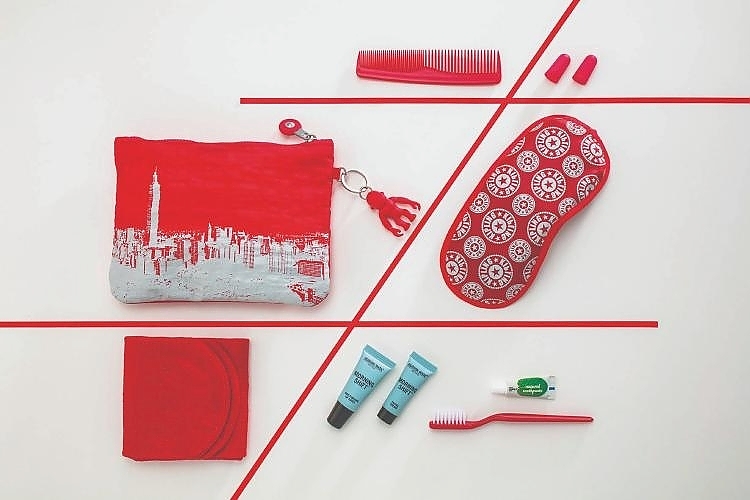 In the meantime, EVA invited Italian fashion house FURLA to conceive second-generation amenity kits for Premium Economy Class passengers on long-haul flights to Taipei. The new kits are a larger version of FURLA's adorable "Owl Bag," making them both practical and fashionable.
{story_images_zip}