One of Hong Kong's greatest little gem, with only 32 residential-sized rooms and suites and tucked away on a quiet leafy promenade at the entrance to Victoria Harbour, is The Olympian Hong Kong.
The closest hotel of its kind to Hong Kong airport and mere minutes from Central, The Olympian's West Kowloon location is the most convenient of all. Only the smallest of luxury hotels can offer guests such intimacy and personal service.
Rooms and Suites
With 3-room configurations available, that will definitely be one that can fit your needs.
Deluxe Olympian Room
With an elegant chaise lounge placed beside the floor-to-ceiling window providing abundant natural light and a peaceful air, the Deluxe Olympian rooms are your private city oasis.
A modern interior with delightful Asian touches, natural colours and refreshing tones, a restful king-size bed with Egyptian cotton linen and refreshing rain shower with amenities complete this picture of luxurious living.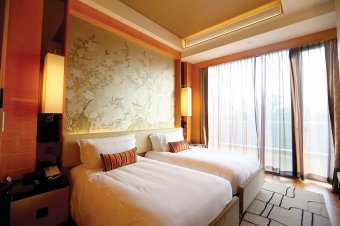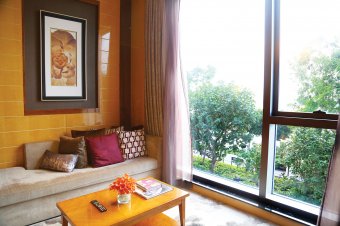 Grand Harbour View Rooms
With up to 66 square metres of sumptuously designed space to play with – featuring separate living and sleeping zones, a kitchen, modern furnishings and state-of-the-art facilities. With just eleven units available, and as the name suggests, these rooms offer one of the most sought-after views of Hong Kong: a spectacular sight of the Victoria Harbour.
Olympian Suite
At a whopping 75 square metres, these eight luxuriously appointed Olympian Suites offer the greatest personal space and comfort of all.
With separate living, dining and sleeping areas, these suites are designed to feel more like city apartment than hotel room. Along with a panoramic views of the entrance to Hong Kong's famed harbour, it is no wonder that these rooms are usually fully booked for during the weekends for weddings and celebrations.
West Kowloon Glamour and Culture
Set in the buzzing district of West Kowloon is where Hong Kong's famed melting pot of East and West cultures actually meet. Framed by the glamour of Tsim Sha Tsui and legendary bustle of the traditional markets in Yau Ma Tei and Mong Kok, the area is earmarked to become one of the world's largest cultural quarters.
A lounge for comfort and privacy
Adding to The Olympian's sense of residency is the well-appointed guest lounge. A welcoming setting to host friends, meet colleagues or just simply a quite time to unwind. This generous living space is more like a comfortable sitting room, with delicious snacks, meals and drinks available throughout the day.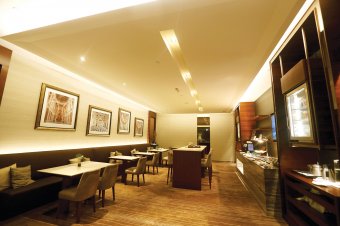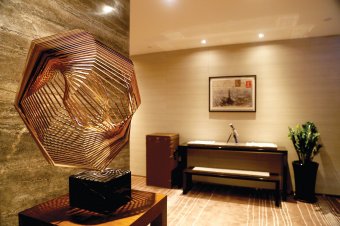 Brand of Excellence
Since her opening in 2016, The Olympian has received a variety of coveted awards and the 'Luxury Boutique Hotel of the Year' was the first among many accolades to follow. Recently, the property is delighted to be included in the Louis Vuitton City Guide of Hong Kong.
The Olympian Hong Kong
18 Hoi Fai Road
West Kowloon, Hong Kong
T: +852 3199 8888
https://www.sino-hotels.com/en/hk/the-olympian-hong-kong
{story_images_zip}