At Eastern & Oriental (E&O) Hotel's Planters Lounge and Poolside Terrace, diners can indulge in fine cuisine surrounded by heritage architecture while enjoying the splendid view of the Andaman Sea.
With the beautiful Andaman Sea as backdrop, couples in the mood for a romantic candlelight dinner can indulge in the 4-course set menu dinner. Diners can choose Pan Seared Salmon Loin or Grain Fed Beef Fillet Mignon as their main course.
The Pan Seared Salmon Loin comes with tomato salsa, Arugula Leave, Shellfish Oil and Garden Greens, while Grain Fed Beef Fillet Mignon consists of Enoki Tempura, Fondant Potato and Ginger Soy Glaze.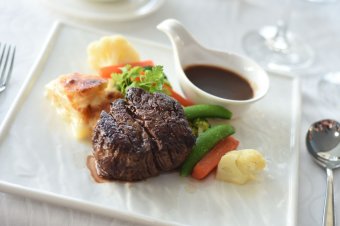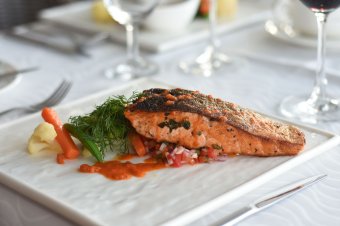 The Planters Lounge and Poolside Terrace is located on the sixth floor of the Victory Annexe. These once exclusive dining areas for hotel guests is now open to diners following the closure of the Heritage Wing for refurbishment.
Dinner By The Pool is priced at RM230.85 nett per person and limited to 10 couples per night only. For reservation, please call E&O Hotel F&B Department at 04-222 2000 ext 3151/3139 or email fbcentral.resv@eohotels.com.
{story_images_zip}