Tai, or the Japanese word for "sea bream", is definitely not a new word to those who love Japanese cuisine. The sea breams found in Japan are mainly red sea breams, and are also called "Pagrus major". It is served as an auspicious food at various festive occasions such as weddings and New Year for the whole fish is covered in red, and red is believed to be the colour that brings good fortune in Japan.
Ehime prefecture in Shikoku region has the largest production of sea breams in Japan and fresh sea breams are used in a lot of dishes in Ehime. Thanks to the whirlpools that often appear at the conjunction point of Seto Inland Sea and Pacific Ocean, sea breams living in this area have firmer texture than sea breams living in other areas, and the tastes are richer too.
Visitors can find various types of sea bream meals in Ehime prefecture and among them, the most famous one being the Tai-meshi (sea bream rice). There are two serving ways for Tai-meshi: place the sashimi of sea bream on top of rice, and eat it raw with special sauce (mostly popular around Uwajima city area of Ehime prefecture); another way is to cook the whole sea bream together with rice in a wok or cauldron (mostly popular around Matsuyama city and Imabari city area of Ehime prefecture). Whether it is the sweetness and juicy sashimi or the firm cooked texture, both serving ways are irresistibly delicious.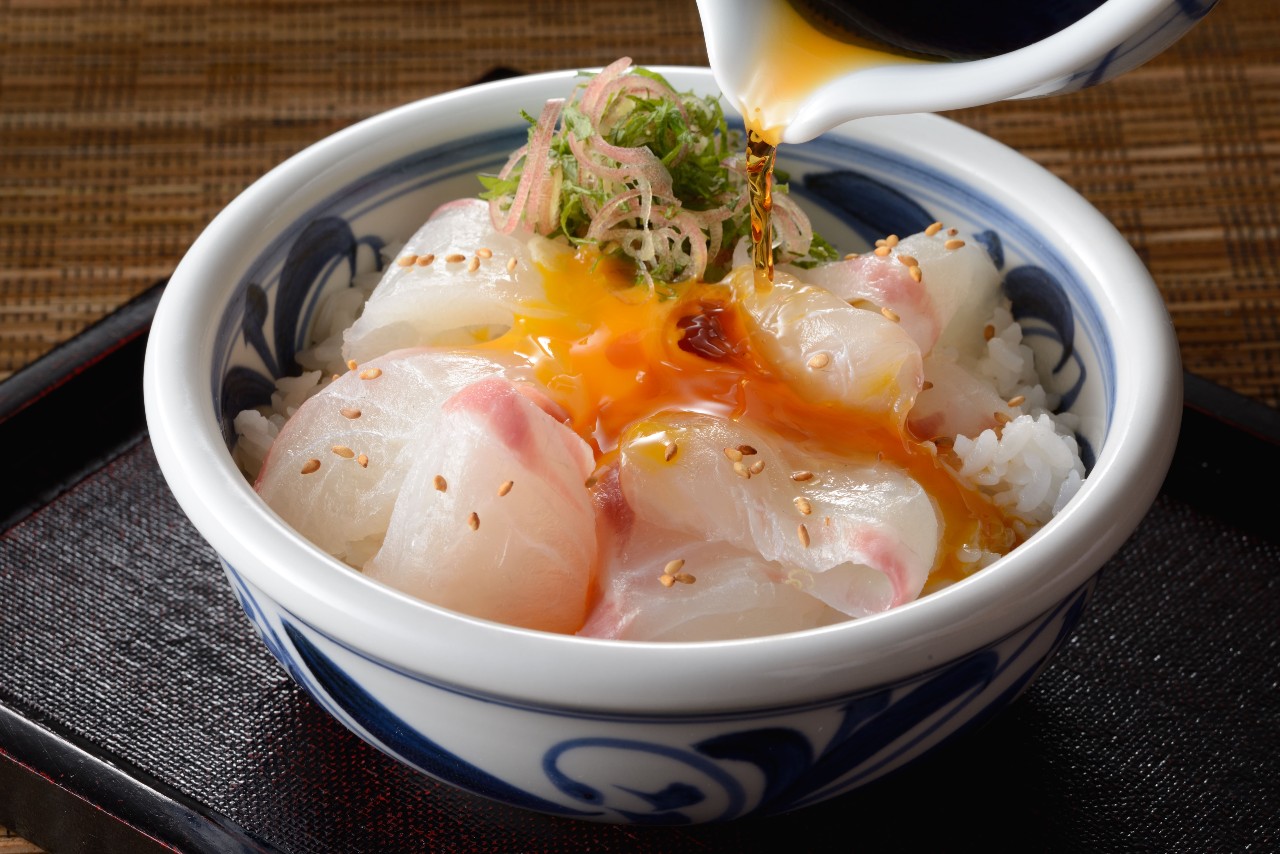 If you have the chance to visit Ehime prefecture, make sure you don't miss out this local gourmet. Finishing with the delicious sea bream meals, head down to one of the oldest hot springs in Japan - "Dogo Onsen" for a relaxing bath and reward yourself with a bottle of 100% fresh mikan juice, and it will for sure provide you with a totally heaven-alike experience.
{story_images_zip}