E&O popular Sarkies restaurant is back with an all new dining concept"Eat-All-You-Can Unlimited A La Carte" dining. Now, you may pay one price and enjoy unlimited serving from their a la carte menu featuring international favourites, local delights, mouthwatering desserts and many more.
Whether are seafood, grilled meats, sashimi or any of Sarkies's signature dishes such as Salmon Fish Head Curry, Roast Duck, Char Keoy Teow, Beef Rendang, Assam Laksa, Ice Kacang, these are all included in Sarkies's new unlimited a la carte menu.
The Eat-All-You-Can Unlimited A La Carte Promotion is now available at Sarkies every Friday and Saturday for dinner and every Saturday and Sunday for lunch. You may book at http://bit.ly/SarkiesBooking for reservation or contact F&B at 016-419 8363.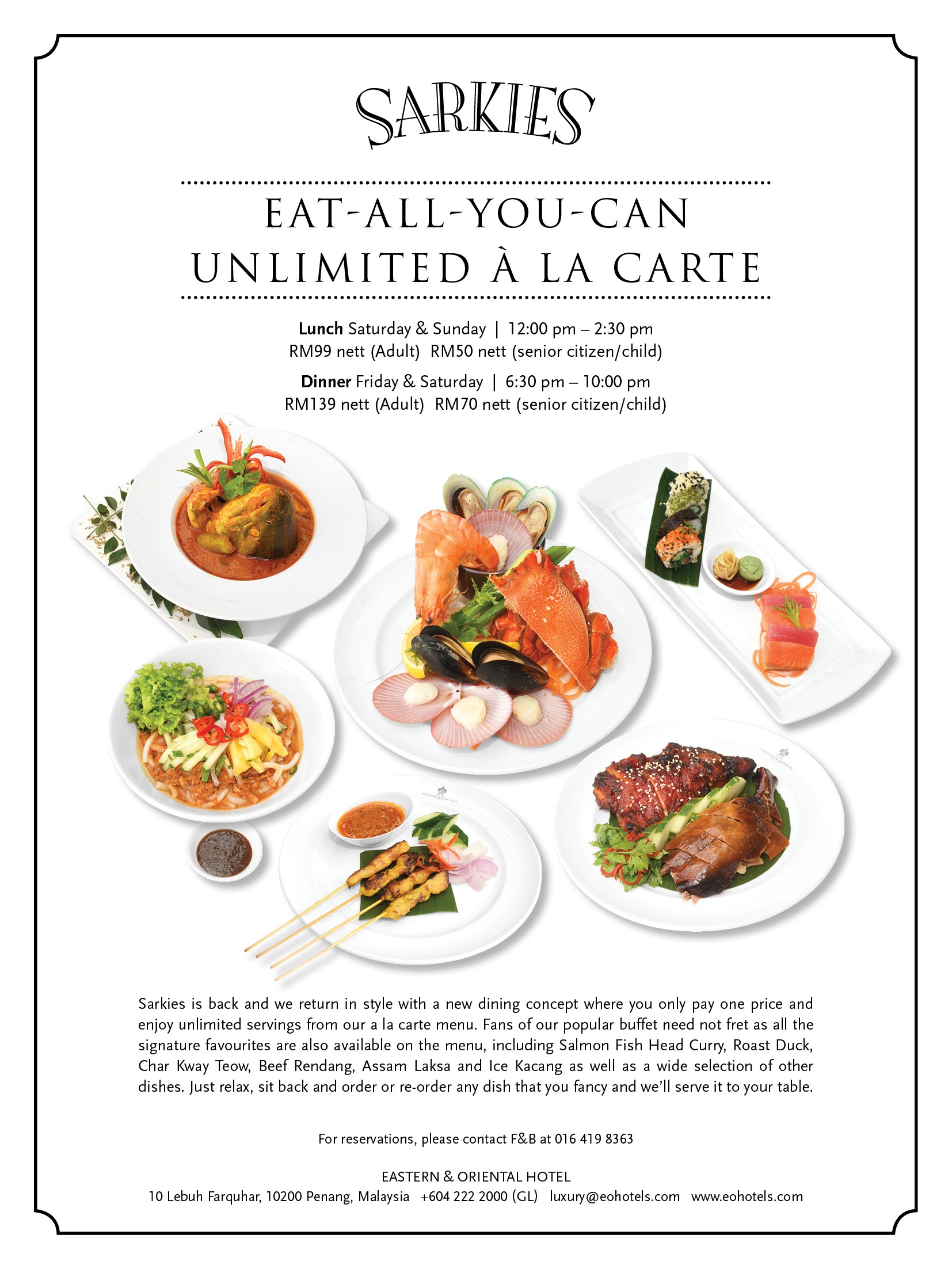 {story_images_zip}