Canberra, the capital city of Australia and the largest inland city in the country, is situated between Sydney and Melbourne within the Australian Capital Territory (ACT). Canberra is also the administrative centre of the Australian government. It is a diverse, innovative and modern city that houses the stories of Australia, nestled with many world class national attractions that let visitors understand the journey of how Australia came to be.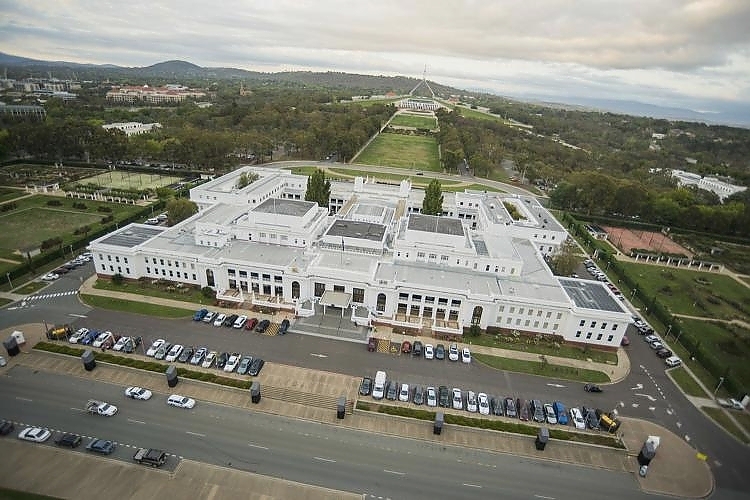 Museum of Australian Democracy at Old Parliament House
A national icon of superb design and historical significance, Old Parliament House is home to the Museum of Australian Democracy. As the first and only museum dedicated to telling the story of Australian democracy, the museum offers a range of innovative exhibitions, tours and activities for all ages.
45-minute guided tours are available at 10.45am, 11.45am, 1.45pm and 2.45pm daily.
Address: 18 King George Terrace, Parkes, ACT 2600, Australia
Contact: +61 2 6270 8222
Opening hours: 9am - 5pm daily except Christmas Day
Fee: adult $2, children $1, family $5
Website: www.moadoph.gov.au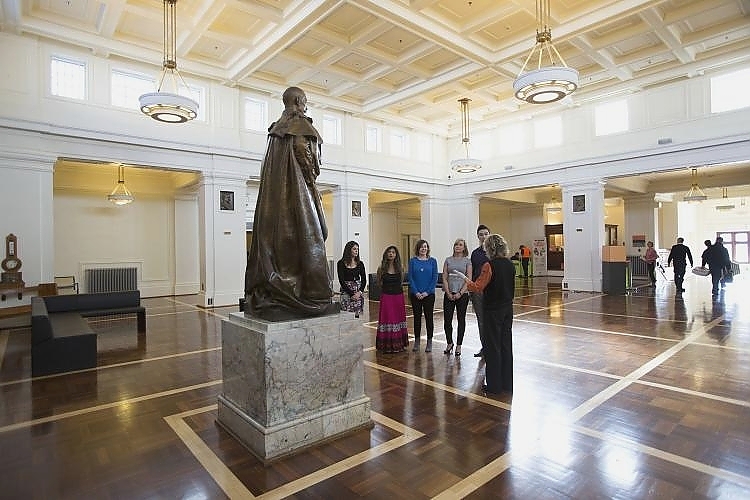 Parliament House
Parliament House was opened in 1988 and it contains 4,700 rooms with 250,000sqm total built-in area. Visitors can take a guided tour, view historic documents and see Australia's finest historical treasures and contemporary art on display throughout the building.
Parliament House free tours are available at 9.30am, 11am, 1pm, 2pm and 3.30pm daily.
Address: Parliament Dr, Canberra ACT 2600
Contact: +61 2 6277 5085
Opening hours: 9am - 5pm daily except Christmas Day
Website: www.aph.gov.au
Free admission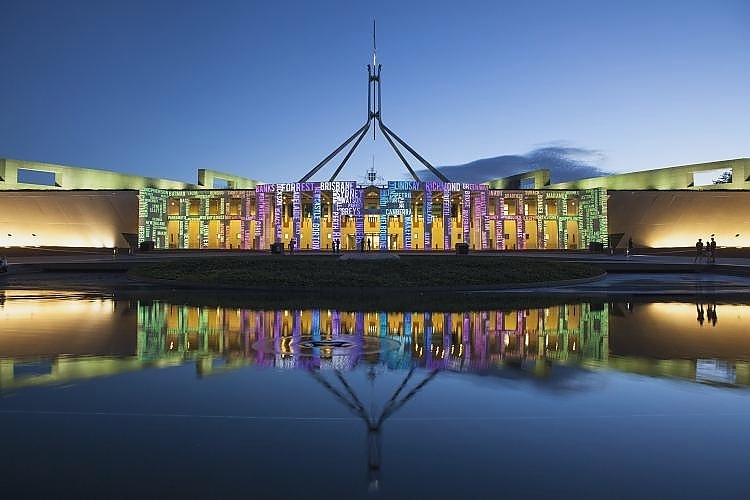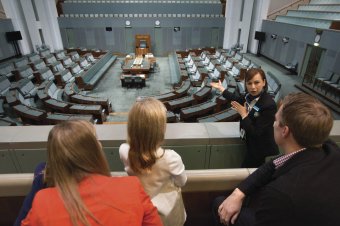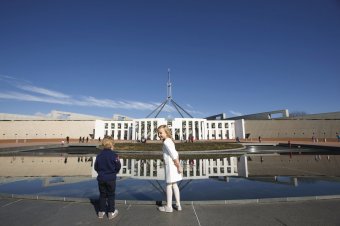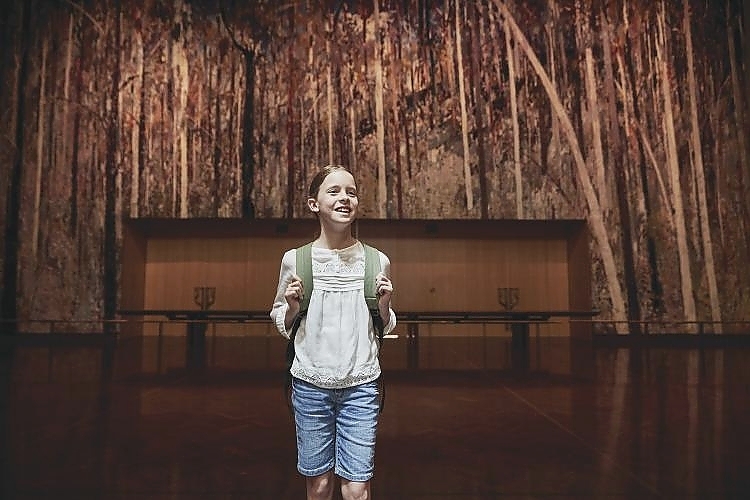 National Archives of Australia
The National Archives of Australia that is housed in Canberra's original Post Office, can best be described as the memory of Australia by collecting and preserving Australian Government records that reflect Australian history and identity.
Address: Queen Victoria Terrace, Parkes ACT 2600, AUSTRALIA
Contact: +61 2 6212 3600
Opening Hours:
Exhibition Galleries: 9am - 5pm daily except Christmas Day and Good Friday.
Reading Rooms: 9am - 5pm on weekdays and until 7pm on Tuesday.
Except Public Holidays.
Free admission.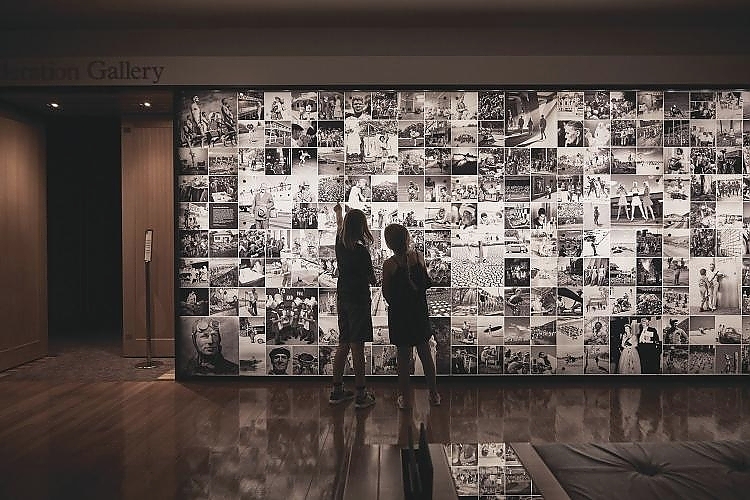 National Gallery of Australia
Delight in the art and world-class exhibitions on show at the National Gallery of Australia, on the shores of Canberra's Lake Burley Griffin. Art lovers will enjoy meandering through the galleries and admiring a collection of over 150,000 works of art, which includes the famous 'Blue Poles' by Jackson Pollock and the Ned Kelly series by Sidney Nolan.
One hour Gallery Highlight Tours are available 10.30am, 11.30am, 12.30pm, 1.30pm and 2.30pm daily.
Address: Parkes Place, Parkes Canberra, ACT 2601 Australia
Contact: +61 2 6240 6411
Opening hours: 10am - 5pm daily except Christmas Day
Website: www.nga.gov.au
Free admission.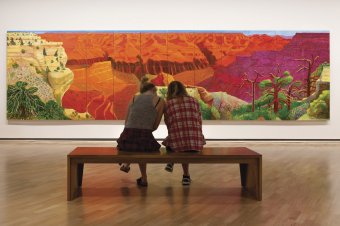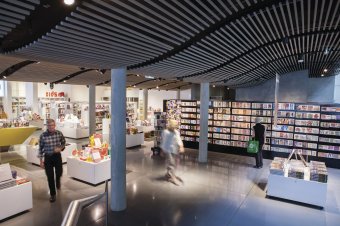 The Aboriginal & Torres Strait Islander art
The Aboriginal and Torres Strait Islander art collection at the National Gallery of Australia comprises over 7500 works and is the largest in the world. These new gallery spaces allow much more of the collection to be seen with each one specifically designed for a different geographic region or aspect of Indigenous art and, where possible, paintings and sculptures are illuminated overhead by natural daylight, akin to the light in which the works were created.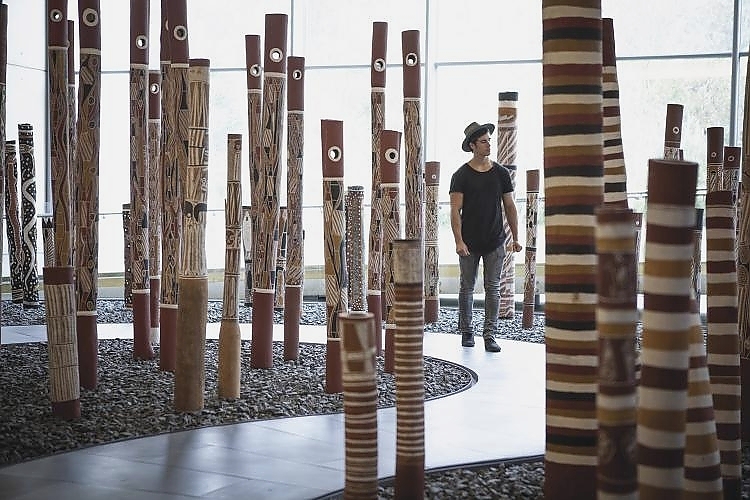 The Sculpture Garden
The grounds that lie between the National Gallery of Australia and the shores of Lake Burley Griffin were configured to display the Gallery's extensive collection of sculptures. After a few years in the planning, earthworks and plantings commenced on the NGA sculpture garden in 1981. The innovative landscape design included a set of 'outside rooms' plantings that showcased 26 sculptures made by International and Australian artists. Most of the sculptures reflect the abstract, industrial aesthetic of that time, however there are some new works that are more evocative, for example the fog sculpture by Fujiko Nakaya. Antony Gormley's lifesized maquette for Angel of the North which faces the lake, was a signifcant addition in 2010.
Fog sculpture is in operation 12.30pm – 2pm daily.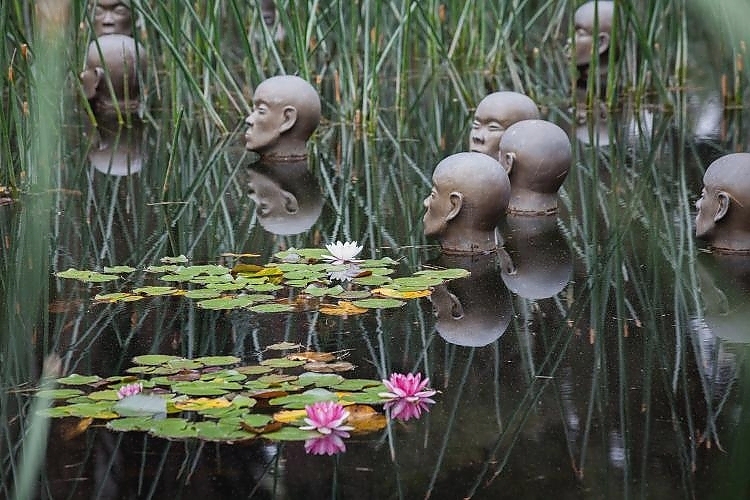 National Portrait Gallery
Look into the eyes of over 400 people who've shaped the nation at the National Portrait Gallery, gain a greater understanding of the Australian people - their identity, history, creativity, culture and diversity - through portraiture. The Portrait Gallery Store and Portrait Cafe are both popular destinations in their own right, and a perfect accompaniment to any visit.
Half hour Collection Highlights Tour is available at 11.30am daily .
Address: King Edward Terrace, Parkes, Canberra, ACT 2600, Australia
Contact: +61 2 6102 7000
Opening hours: 10am - 5pm daily except Christmas Day
Website: www.portrait.gov.au
Free admission.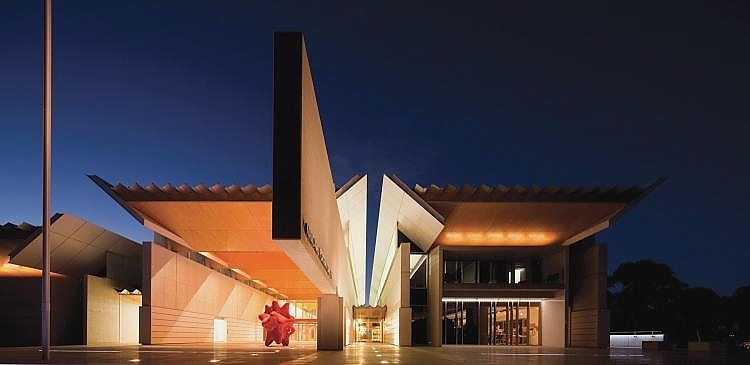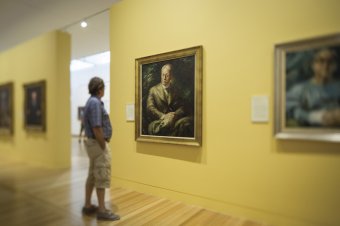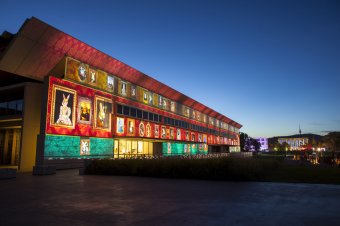 National Museum of Australia
The Museum's stunning architecture provides an extraordinary place to explore the rich and diverse stories of Australia and its people. From the historically significant to the intriguing, the Museum's collection consists of more than 200,000 objects.
A special feature within the Museum is The Garden of Australian Dreams. The garden is a symbolic landscape large sculptural forms within a body of water, a little grass and a few trees and provides an opportunity for visitors to stop and relax. The design is based on a slice of central Australia, take one step and you travel the equivalent of 100 kilometres across the real landmass of the country.
One hour Museum Highlights Tours are available at 10am and 1pm daily.
Address: Lawson Crescent, Acton Peninsula, Canberra
Contact: 1800 026 132
Opening hours: 9am - 5pm daily except Christmas Day
Website: www.nma.gov.au
Free admission.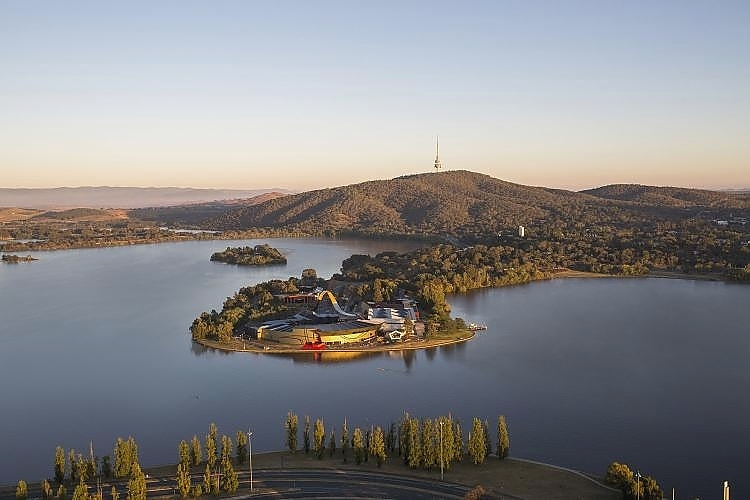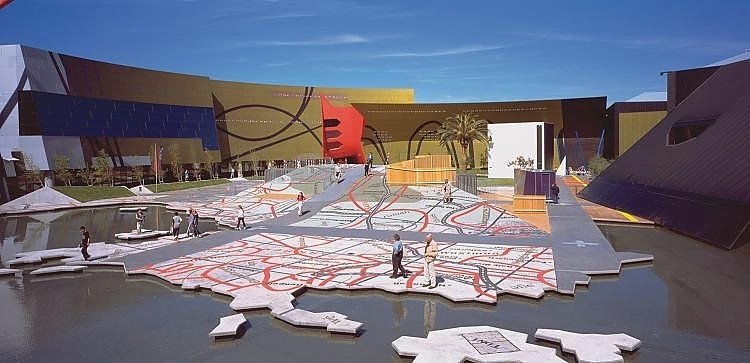 {story_images_zip}