Being part of the integrated rails of the Swiss Travel Systems, the Golden Pass Line is an ultra-modern train with some unique features. In addition to being extremely comfortable, the trains are also fitted with uniquely-designed panoramic windows that arch up to the ceiling, allowing passengers an immersive experience with the scenery outside.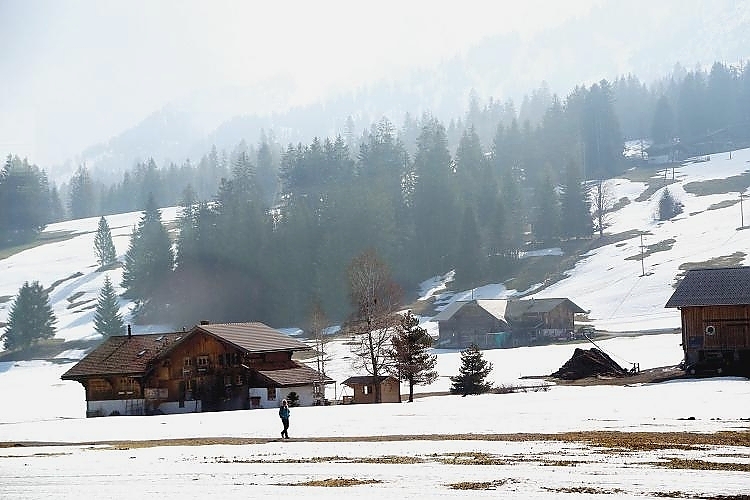 Travellers are guaranteed stunning views throughout the train ride across three mountain passes, 4,000 alps and 8 lakes. Captivating landscapes are unhurriedly showcased throughout the rail journey: canyons with wildly plunging glacier water, high snow-capped Alpine peaks, pristine mountain valleys and Mediterranean lakes with palm-lined shores.
The ride in the VIP seats right at the front of the train is a particularly impressive experience. Every bit of the train journey with Golden Pass Panoramic is enjoyable and the experience is simply unmatched. Every rail travel enthusiast must experience this at least once in his or her lifetime – especially so if you are a nature lover.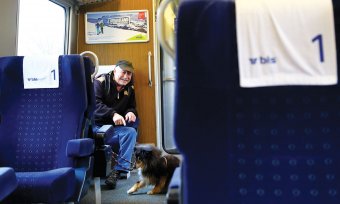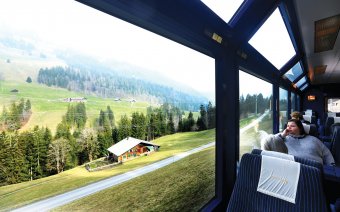 The Golden Pass route
The Golden Pass starts in German-speaking Lucerne and ends in French- speaking Montreux. Towns along the way are Meiringen, Interlaken, Spiez, Zweisimmen and Gstaad.
{story_images_zip}