First conceived in 1984, the Flamenco takes its name from the gatherings and waves of a dress which the bag's design emulates, an achievement made possible only by the nappa leather used in its construction.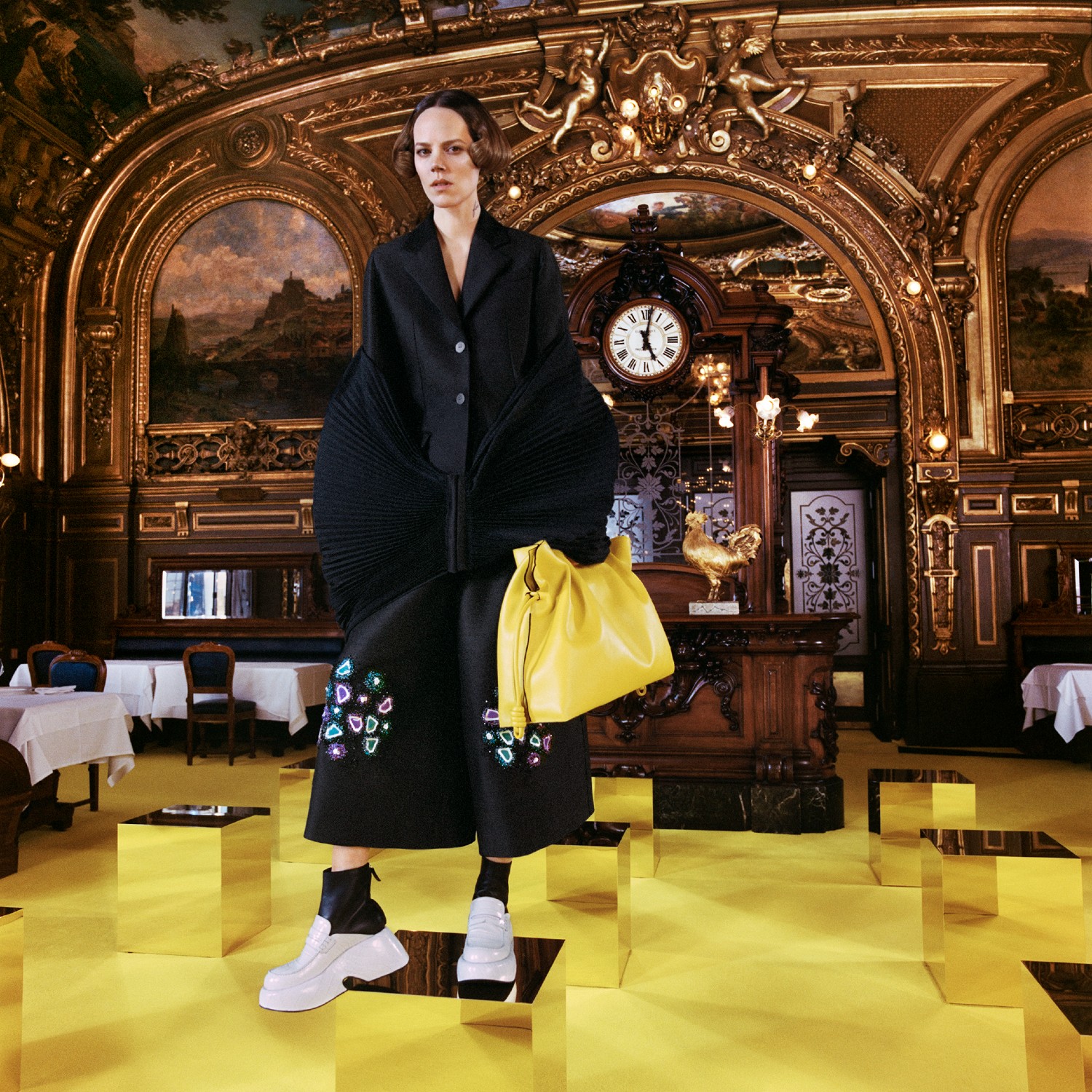 Presented in the recent Fall Winter 2021 collection, Jonathan Anderson's latest additions to the Flamenco's family tree sees a play with scale taken to two extremes: the XL Flamenco clutch, large enough to be used as an overnight bag, and the distinctly tiny nano Flamenco clutch, small enough to be held in one palm.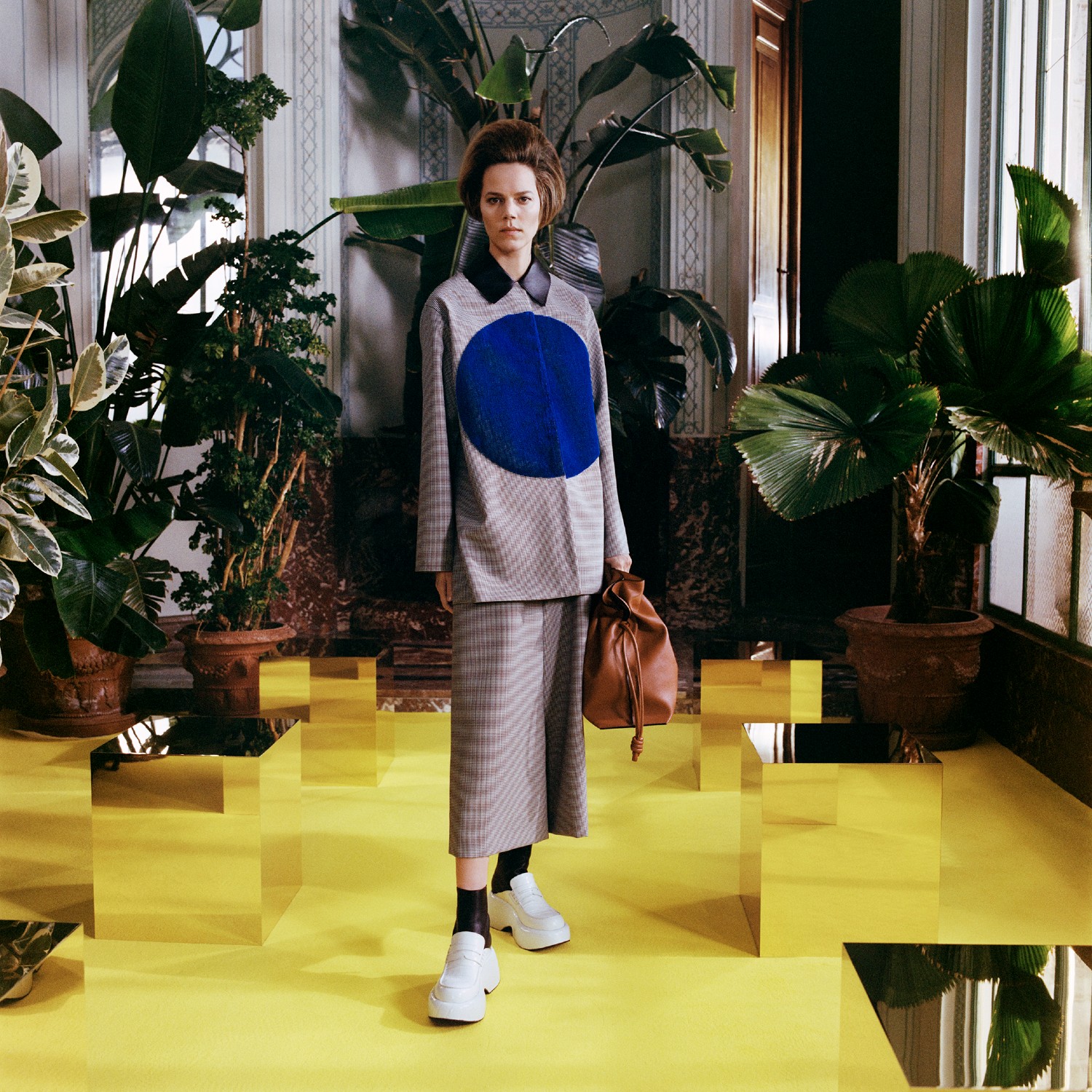 A soft, smooth leather that is uniquely breathable, LOEWE's nappa is characterised by its fine grain and delicate nature, a pliable leather so fine it can be treated like a fabric in the way it´s pleated, tucked, and stitched to create rounded shapes.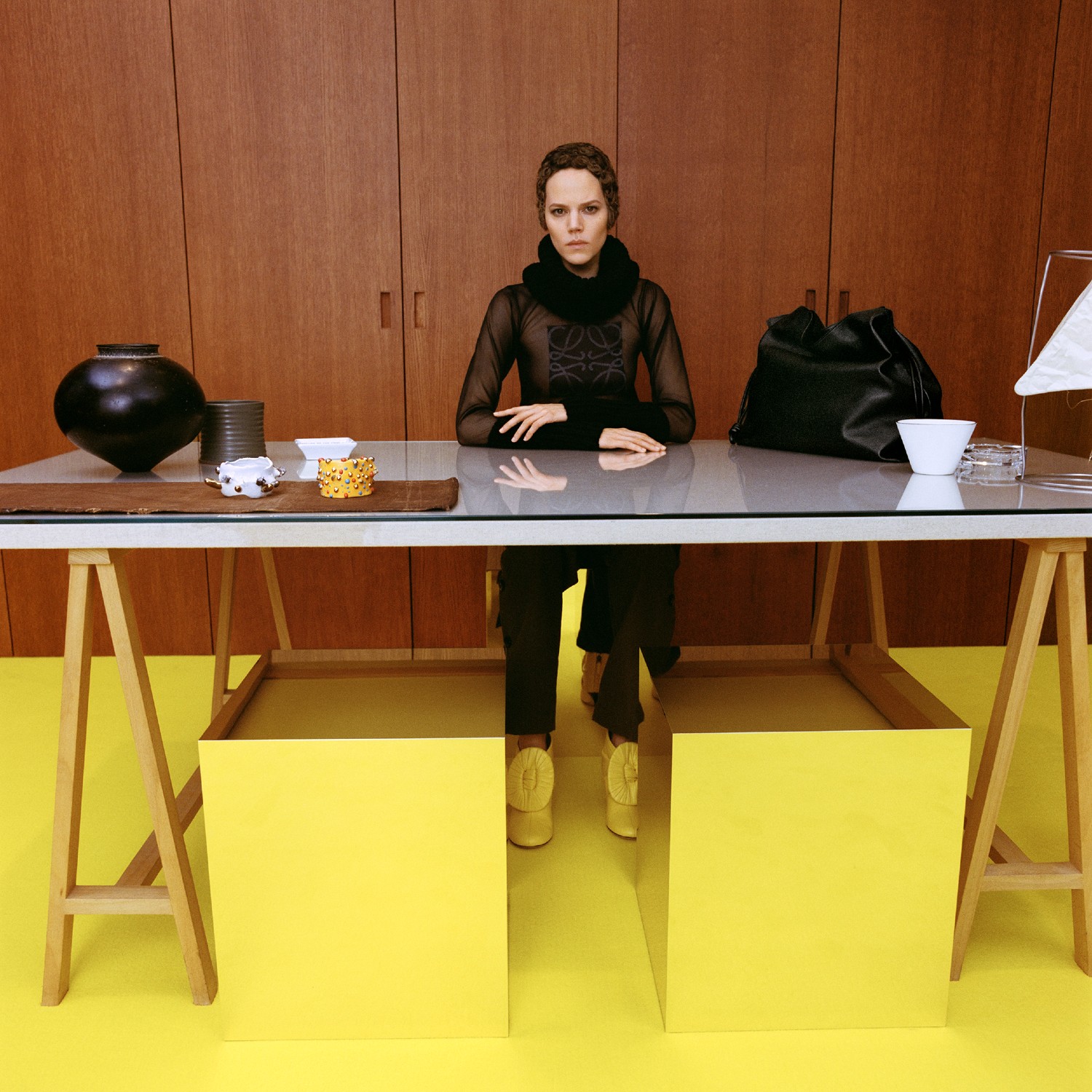 {story_images_zip}